Rylo Rodriguez Net Worth: Height, Age, Real Name & Girlfriend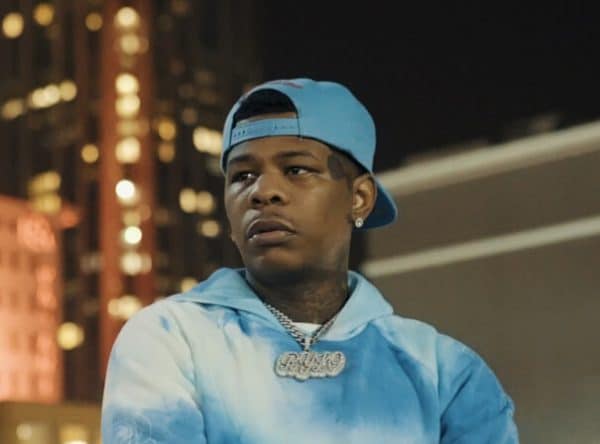 Rylo Rodriguez is an American rapper and hip-hop artist. He is best known in the music business for his popular songs "Mufasa", "Headshots", "100 Years" and "Stick On Me". As of 2022, Rylo Rodriguez net worth is estimated to be around $450 thousand.
| | |
| --- | --- |
| Full name | Ryan Adams |
| Birth Date/ Age | September 30, 1993/ 28 years old |
| Birth Place | Mobile, Alabama, U. S. |
| Profession | Rapper, Hip-hop artist |
| Girlfriend | Shakayla |
| Net Worth | $450 thousand |
Early life
Rylo Rodriguez was born on September 30, 1993, in Mobile, Alabama, United States. Rylo's real name is Ryan Adams. He was raised by his grandfather, who took care of his mom as well. Rylo has two brothers and a sister. He had a tough childhood after his grandfather died.
Rylo, while studying in school, has witnessed a lot of gun violence. In fact, he lost many of his friends due to the violence. It wasn't easy for him to grow in such a terrible condition. Though, he somehow managed himself well and chased his musical dream.
Rylo Rodriguez Net Worth & Career in Rapping
View this post on Instagram
Rodriguez received his first musical break in late 2017. He actually featured in famous rapper Lil Baby's hit number, Eat or Starve. The song became a big hit, which received 1.3 million views on YouTube.
He got a chance to shine further, after getting featured on Lil Baby's another song "Stick On Me". The song became a massive hit, receiving over 8 million views on YouTube. In fact, the song was featured exclusively on WorldStarHipHop.
It was a challenge for him to pick up his career graph after receiving a much-needed break. Though, he stood out in the challenge, and earned more fame in 2018 with songs "BMF", "Headshots" and Mufasa". All three songs received a million streams on different streaming platforms.
In November 2018, he collaborated with Lil Baby again, and featured on his song "No Friends". The song received an overwhelming response as his earlier songs.
Rylo continued his successful music journey in 2019. His major hit songs of 2019 were Valentines, Melvin, and More Problem. In February 2019, he released his 4 track EP which features the rapper, NoCap.
Rylo is growing big as a rapper since he is continuously working on his new songs. He has released many songs lately. In November 2020, he collaborated with Lil Baby and 42 Dugg, and released a song titled "Walk". Likewise, he has featured in Lil Baby's song "Forget That" in September 2020.
He has recently given a big hit "Home Run", which was released in January 2021. The official music video of the song went on to receive over 3 million views on YouTube. Just a week back, in March 2021, he dropped the new music video of his song "No Apologies". To date, the song has generated 798K views.
Rylo Rodriguez Height, Weight & Measurements
Rylo Rodriguez currently stands at 5 feet 7 inches or 170 cm tall and weighs approximately 70 kg or 154 pounds. His chest size, arms size, and waist size are not available at the moment. Likewise, his hair color and eye color are both black.
Rylo Rodriguez's Girlfriend- Shakayla
Rylo Rodriguez is dating a girl named, Shakayla for a long time now. He has even dedicated a song titled "Letter To Shakayla" to his lady love. However, in December 2020, the news broke out that he is cheating on Shakayla. The couple might be still together since there is no strong evidence of their breakup.
Rylo Rodriguez Net Worth
Rylo Rodriguez has gathered an approximate fortune of $450 thousand by 2022. He has earned all the money from his music career. The amount seems to be getting bigger in the future for sure, after all, he is delivering massive hit numbers these days.
Rylo Rodriguez News
RSS Error: A feed could not be found at `https://news.google.com/topics/CAAqKAgKIiJDQkFTRXdvTkwyY3ZNVEZtTW1obk5EWm9OQklDWlc0b0FBUAE?ceid=US:en&oc=3`; the status code is `200` and content-type is `text/html; charset=utf-8`