Rupert Grint Net Worth, Height, Wife, and Family
Rupert Grint is an English actor who is best known for playing the role of Ron Weasley in the Harry Potter film series. He has been a part of the entertainment business since he was 11 years old.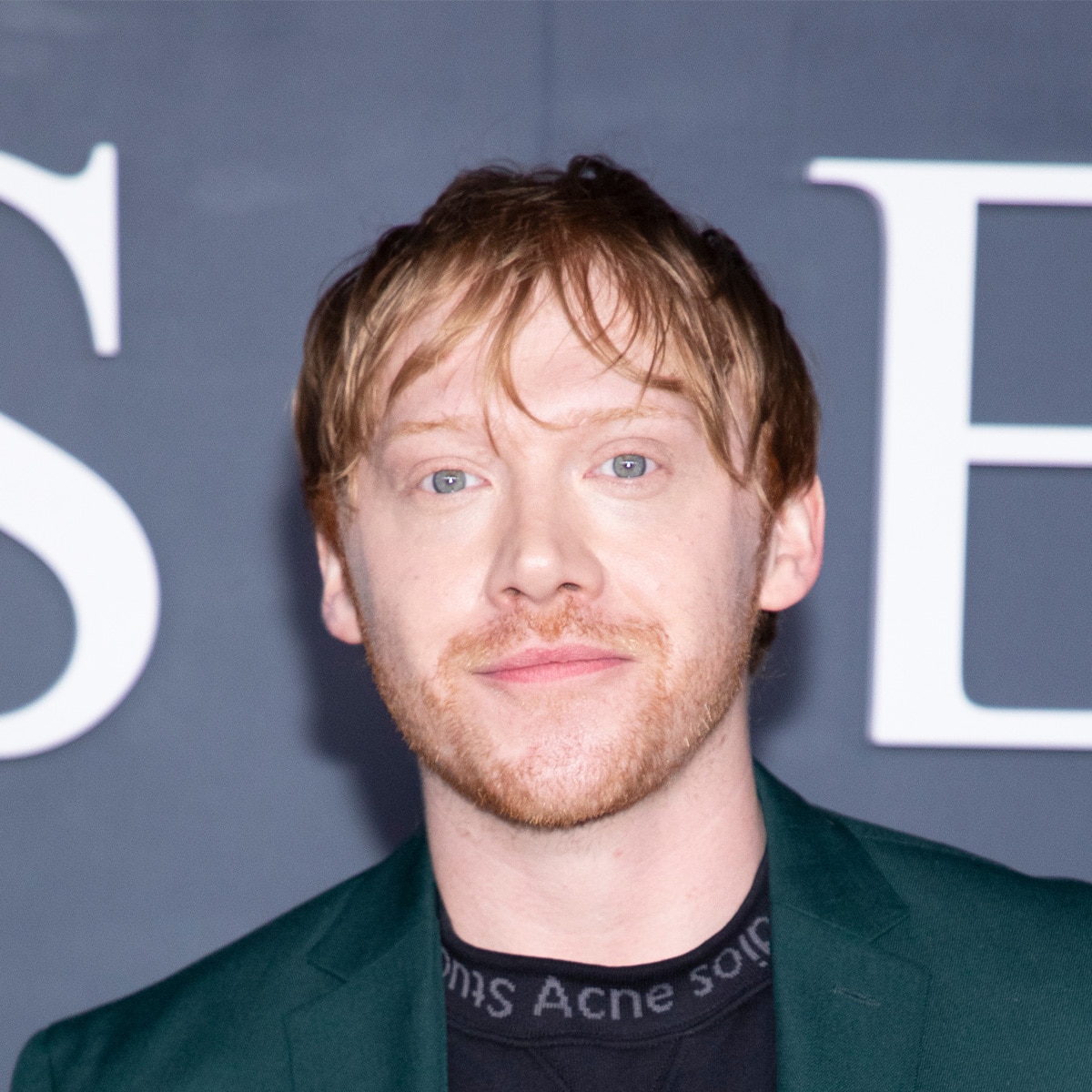 Early Life
| | |
| --- | --- |
| Full Name | Rupert Alexander Lloyd Grint |
| Birth Date / Age | August 24, 1988 / 33 Years Old |
| Birth Place | Harlow, Essex, England |
| Source of Wealth | Acting |
| Relationship Status | Georgia Groome (Partner) |
| Height | 5 ft. 8 in. / 173 cm. |
| Net Worth | $50 Million |
Grint was born in Harlow, Essex in August of 1988 to parents Nigel and Joanne. His father worked as a racing memorabilia dealer, while his mother was a homemaker. Grint has a brother named James and three sisters by the names of Georgina, Samantha, and Charlotte.
He grew up in southern England's Hertfordshire, specifically the Watton-at-Stone village. There, he attended a boys' secondary institution named Richard Hale School. While in school, Grint took an interest in theatre.
He joined the Top Hat Stage and Screen School where he was cast as a fish in Noah's Ark. He left school at 16 to pursue his acting career. Interestingly, Grint says his earliest aspiration was to become an ice cream man.
As a child, the actor was an avid fan of J.K. Rowling's Harry Potter book series. The first chapter was released in 1997 and six more editions followed until the Deathly Hallows in 2007.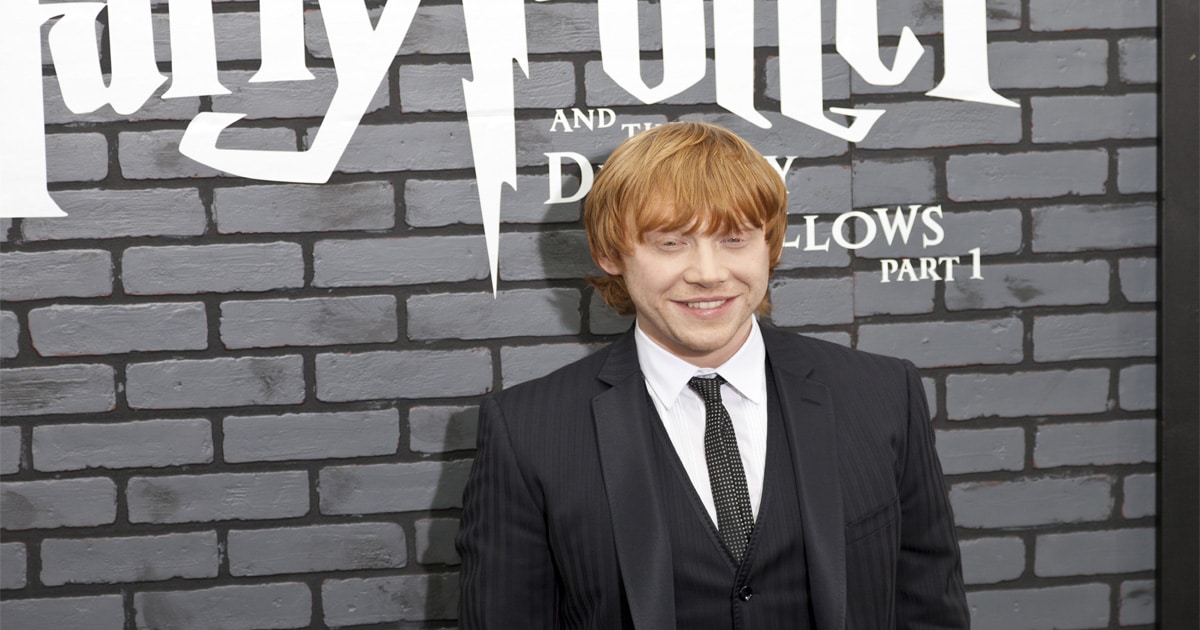 Rupert Grint Net Worth and Career
In 1999, Grint chose to audition for the role of Ron Weasley, one of Harry Potter's best friends. He at 11-years-old, along with Daniel Radcliffe and Emma Watson was chosen to play the film's central trio.
In total, Grint played a big role in all eight of the Harry Potter film adaptations. Additionally, he's appeared in nine other movies, nine television series, and video games as a voiceover.
Through eight movies, Grint made a total of $60 million from playing Ron Weasley. Meanwhile, the films grossed a total of $7.7 billion. Considering how young he was at the time of production, Grint was a multi-millionaire by the time he was 15.
Unlike most entertainers, Grint doesn't have a Twitter and he only just made an account on Instagram in 2020. He garnered over a million followers in just four hours and he now has 4.5 million.
In 2011, Grint starred in the music video for Ed Sheeran's Lego House. In 10 years, the video has tallied 300 million views.
Grint has invested quite a bit of money into properties as well. It's estimated that he's spent about $24 million on various properties throughout the years. Furthermore, the actor owns several high-priced vehicles including a BMW 7 series, a Jaguar XK-120, an orange Range Rover, and several others.
Rupert Grint Wife (Who is Rupert Grint Married To?)
Although not technically married, Grint has been in a relationship with English actress Georgia Groome since 2011. In fact, the two had a daughter together in May of 2020.
Groome is best known for her roles in the films London to Brighton and Angus, Thongs, and Perfect Snogging. In actuality, Grint had been linked to singer Lily Allen in 2008, but it doesn't appear as though they dated long if at all.
Rupert Grint Family
Rupert's brother James is a rally and rallycross driver and he recently got married. Meanwhile, it's not known what his sisters do for a living. Other than that, Grint is quite private when it comes to his personal life.
Grint appears to be loving dad life after having his first child at the age of 32. His daughter's name doesn't appear to be publicized as of yet.
Rupert Grint Height (How Tall is Rupert Grint?)
The actor stands approximately five-foot-eight or 1.73 meters. In comparison, Daniel Radcliffe is listed as five-foot-five, while Tom Felton is roughly five-foot-nine. Aside from that, Grint actually contracted H1N1 swine flu during the 2009-10 influenza pandemic.
Philanthropy
Grint has been involved in giving to charity for over a decade. In 2010, he participated in the Wacky Rally to raise money for Britain's Royal National Lifeboat Institution. Moreover, since 2011 he's been supporting the Little Star Award for Cancer Research United Kingdom. He's also donated several personal items in the past to raise money for causes such as cancer.
Rupert Grint News