Ron Popeil Net Worth: How Rich was Ron Popeil Actually?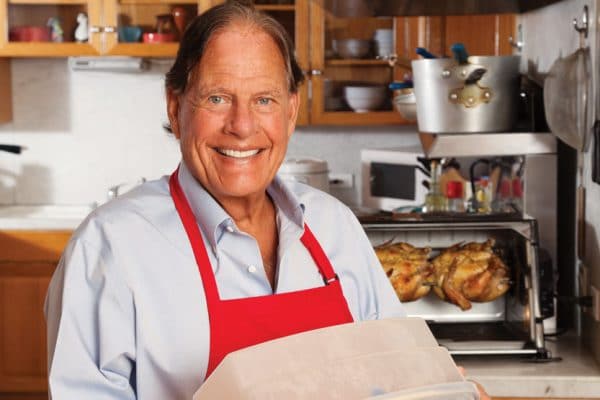 Ronald M. Popeil was an American inventor and marketer who founded the direct response marketing company called Ronco. Popeil is known for the informercials he was present in and in the creation of different new products such as The Mr. Microphone and Popeil Pocket Fisherman. As of 2022, Ron Popeil net worth is estimated to be around $200 million.
| | |
| --- | --- |
| Full Name | Ronald M. Popeil |
| Birth Date | May 3, 1935 |
| Birth Place | Manhattan, New York |
| Profession | Inventor and Marketer |
| Relationship Status | Married |
| Net Worth | $200 million |
Early Life
Ron was born on May 3, 1935, in Manhattan, New York. Popeil's parents had divorced when he was only six years old. As a result, he grew up with his grandparents. At the age of 17, he started to work for his father's company called Popeil Brothers. Then when he turned 18, Popeil studied at the University of Illinois. However, he would withdraw within six months of joining the program.
Ron Popeil Net Worth and Career
Popeil then started to work with his father who was an inventor and salesman focused on the creation of kitchen-related appliances and gadgets. Among them, the most popular was the Chop-O-Matic which sold for $3.98 with them managing to sell over two million of them. Ron Popeil started to contribute towards this business by doing demonstrations of this item on television.
He then started to work as a distributor for his father's products. Over the years as he gained more experience, he decided to start his own company which was named Ronco. As Popeil started to make more networks in the industry, he started to distribute products from other manufacturers as well. He then started to work on inventing new gadgets himself such as the Popeil Pocket Fisherman, The Smokeless Ashtray, Mr. Microphone, and Hair in a Can Spray among many more.
For his creations, he has even received the Ig Nobel Prize from Consumer Engineering. He also received the Electronic Retail Association's Lifetime Achievement award in 2001. Many consider Popeil to be instrumental in pioneering the concept of direct response marketing. Among his best-selling items were his Showtime Rotisserie & BBQ which managed to sell around 8 million units in the U.S. and helped to create more than $1 billion in sales.
Personal Life
Ron Popeil married Marilyn Greene in 1956. The couple together had two daughters. But their marriage wouldn't last and they divorced in 1963. Popeil then married Lisa Boehne with whom he had one daughter. However, they too would divorce and Popeil would marry Robin Angers with whom Popeil had two more daughters. Ron Popeil passed away on July 28, 2021, at the age of 86 after he had gone into a medical emergency a day earlier.
Ron Popeil Net Worth
As of 2022, Ron Popeil has an estimated net worth of $200 million. After building his company Ronco, Popeil decided to sell it to a company called Fi-Tek VII for $55 million in 2005 to spend more time with his family. He had several real estate properties to his name including a 150 acre Santa Barbara ranch as well as a home in Beverly Hills.
Ron Popeil News
An error has occurred, which probably means the feed is down. Try again later.