Bill Hutchinson Net Worth: How Rich is the Marrying Millions Star?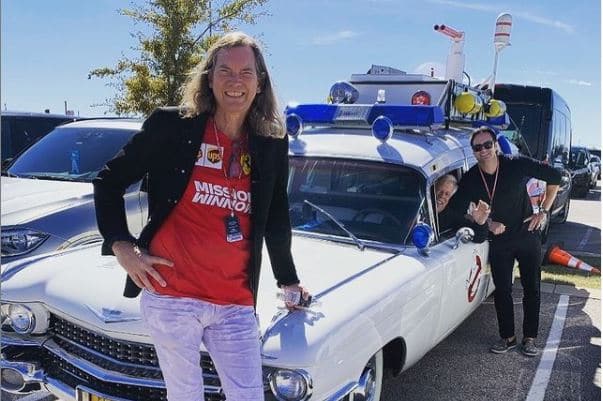 Bill Hutchinson is an American multi-millionaire real estate developer. He is the President of the real estate company, Dunhill Partners, Inc. Bill is best known for his appearance on Lifetime's reality show "Marrying Millions", where he appears along with his girlfriend Brianna Ramirez. As of 2022, Bill Hutchinson net worth is estimated to be over $100 million.
| | |
| --- | --- |
| Full Name | Bill Hutchinson |
| Birth Date | 1958 |
| Birth Place | Detroit, Michigan, U. S. |
| Profession | Real Estate Developer |
| Girlfriend | Brianna Ramirez |
| Net Worth | $100 million |
Early life
Bill Hutchinson stepped into this world in 1958 in Detroit, Michigan, United States. He was born to parents, William and Marianne. His parents shifted to Monterrey, Mexico when he was studying in third grade. He has a younger brother named Mark.
Bill initially studied at Mexico's non-profit school, American School Foundation Monterrey. He quickly adapted to the school environment and made some Mexican friends. He also learned their local language. Bill later came back to the United States to continue his senior high school study. During that time, he started developing an interest in music.
Hutchinson also joined a local rock band where he played drums. In 1976, he moved to Dallas and joined Southern Methodist University. Bill came out as a University graduate in 1980, holding a Bachelor of Business Administration degree.
Bill Hutchinson Net Worth & Career
Soon after graduation, he started searching for a job. He eventually got a job at a real estate firm, which was looking for a person to lease retail space. While working there, he earned all his knowledge on real leasing.
In 1984, Bill launched his own brokerage firm named Dunhill Partners, Inc. In the mid-1900s, he transformed the firm into an investment company by acquiring other real estate firms. At present time, Dunhill Partners is considered one of the most successful commercial real estate firms in the United States.
Bill became a popular TV figure after he appeared on Lifetime's reality series "Marrying Millions". He appeared in the reality show with his 21-year-old girlfriend, Briana Ramirez. The couple is still a part of the show. They have appeared together in the 2nd season's last episode "Engagements and Ultimatums" on February 24, 2021.
Bill Hutchinson Personal Life
Bill Hutchinson is presently sharing a strong connection with Brianna Ramirez. Brianna was just 18 when she met Bill for the first time at a Tex-Mex restaurant. She was working as a hostess in the restaurant. Bill fell in love instantly with her. Soon after having the first conversation, they started dating.
Bill has got married twice. He was first married to Kandis. With her, he shares two kids; son and daughter. Later, he got hitched to a lady named Kathleen, who made several appearances on the reality series, Marrying Millions. She was seen putting objections to Bill and Brianna's marriage in one of the episodes. Bill has three daughters with Kathleen.
Bill Hutchinson Net Worth
Bill has built a huge business empire through his real estate firm, Dunhill Partners Inc. If reports are to be believed, Bill Hutchinson has gathered over $100 million net worth by 2022.
Bill Hutchinson News
An error has occurred, which probably means the feed is down. Try again later.