Dharod Family Net Worth: How Rich are Harshad & Sunil Dharod?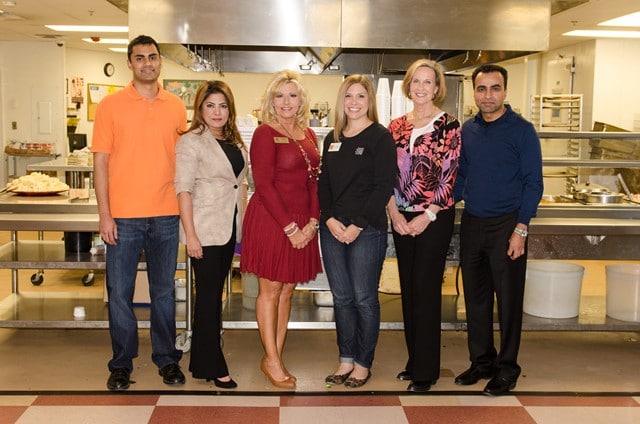 Harshad Dharod and Sunil Dharod are businessmen who have restaurant franchisees in the U.S. along with thousands of apartments as well. They have an inspiring rag to riches story coming from humble beginnings in India to creating a restaurant empire in the U.S. As of 2022, the Dharod family has an estimated net worth of $80 million.
| | |
| --- | --- |
| Full Name | Sunil Dharod and Harshad Dharod |
| Birth Date | N/A |
| Birth Place | India |
| Profession | Businessmen |
| Relationship Status | Married |
| Net Worth | $80 million |
Early Life
When the two brothers were still very young, their father had passed away leaving their mother to raise them. With the main person who was providing for the family gone, this created a huge challenge for the brothers to make ends meet. The brothers would sell milk door to door by picking up eight bottles of milk by catching a train.
Sunil and Harshad had to do many other odd jobs as well in those early years when other children are busy playing. Later on, the brothers moved to the U.S. with their mother in search of a better life.
Dharod Family Net Worth and Career
There, following in the footsteps of their mother's work ethic, they also worked very hard mentioning how working 16 hours a day was common. They held multiple jobs to sustain themselves. Sunil joined trade school after which he started to work as a mechanic and earned $100,000 per year. He was able to make this amount as he earned around $60,000 as his base salary and made the other $40,000 by working overtime and on weekends.
On the other hand, Harshad had wanted to become a doctor but was initially working in a restaurant. Every time, he mentioned to the owner he wanted to leave in order to pursue his studies, he would get a promotion. Over time, they became the Supervisor of the entire restaurant. Both of them saved money and started to invest in buying their first restaurant franchises. Sunil bought a Jack in the Box unit in Los Angeles. Over the years he bought many more of the franchise. Later on, he would sell them and buy Burger King locations seeing an opportunity there.
Sunil oversees the different companies which have today turned into 70 Applebee's, 47 Sonic Drive in's, and Roy's restaurants through his company called SSCP Management. On the other hand, Harshad has also continued his business adventures in the restaurant industry as well as in buying apartments employing more than 4000 people who are working for him.
Personal Life
Both the brothers are married. Sunil's elder son Chris Dharod looks after the Applebee locations while his daughter Puja is also a director of their company. Both of them prefer to live very private lives.
Dharod Family Net Worth
As of 2022, the Dharod family has an estimated net worth of $80 million. Both of them have continued the work ethic they possess when they were selling milk in India. This has created a truly rags and riches story with the Dharod family today being multi-millionaires.