Rick Leventhal Net Worth: How Rich is Kelly Dodd's Husband?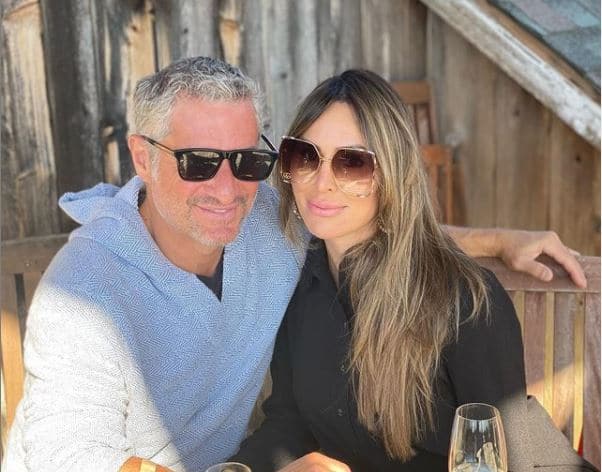 Richard Gary Leventhal, better known as Rick Leventhal is an American reporter. He is best known for serving as a senior correspondent for Fox News Channel. Rick is also known as the husband of the reality star, Kelly Dodd, who recently announced her departure for the next season of Bravo TV's show "Real Housewives of Orange County". As of 2022, Rick Leventhal net worth is estimated to be roughly $3 million.
On June 17, 2021, Rick Leventhal announced that he will be exciting as the longtime senior correspondent from Fox News at the end of June 2021.
| | |
| --- | --- |
| Full Name | Richard Gary Leventhal |
| Birth Date | January 24, 1960 |
| Birth Place | Christian County, Kentucky, U. S. |
| Profession | Reporter, former senior correspondent |
| Wife | Kelly Dodd |
| Net Worth | $3 million |
Early life
Rick Leventhal was born on 24th January 1960 in Christian County, Kentucky, United States. His full name is Richard Gary Leventhal. He was born as the youngest son of a retired psychologist, Dr. Allan Leventhal. His mother, Carol Leventhal has served as a director of Greenbelt Cares. Rick has an elder brother, Scott, and a sister, Leigh.
Regarding his education, he earned his high school degree from Montgomery Blair High School in 1978. Later, he joined the American University in Washington, D. C. from where he received a Bachelor of Arts degree in broadcast journalism. Earlier in his career, he has served as a reporter in local news.
Rick Leventhal Net Worth & Career
Rick has served as a reporter at war zones nearly two dozen times. He has been on five trips to Iraq, eight trips to Israel, and four trips to Afghanistan. Rick has also gone on a reporting tour to Albania, and Macedonia.
In 2011, he went on two trips to Libya. Rick spent 9 weeks in Iraq and Kuwait in 2003. Likewise, he embedded with U. S. Marine Corps' 3rd L. A. R. by crossing the U. S. border and making out to the outskirts of Baghdad.
After reaching Baghdad, he joined Sinners and Saints of the 2nd Battalion, 23rd Marines. Rick was also one of the first reporters, to cover the report on the scene during the September 11 attacks at the World Trade Center. He was in fact the first reporter to go live before the towers collapsed into the ground.
Rick has most recently provided live coverage of the 10-year commemoration of the September 11 attacks. Likewise, he covered the live coverage of flooding in Louisiana and the killing of Osama bin Laden. In 2010, he made his way to Haiti to cover the devastating earthquake. He further visited Vatican City, where he covered Pope John Paul II's death and funeral.
Rick has been serving at Fox News for more than 20 years, and most recently, he gave shocking news of his departure from the Fox network. His departure news was also confirmed by the official spokesperson from Fox News.
Rick Leventhal Personal Life
View this post on Instagram
Rick Leventhal has been married three times. First, he married WSVN-TV's on-air reporter, Penny Daniels. He shares 2 daughters with her. In 2016, he tied the knot with professional poker player, Beth Shak, which lasted for just nine months.
Rick then got along with reality star, Kelly Dodd, whom he proposed on November 13, 2019. The pair tied the knot on October 10, 2020. Rick and Kelly reportedly shifted to a rented Newport Beach mansion, where they were charged around $10,000 per month.
Rick Leventhal Net Worth
As of 2022, Rick Leventhal's personal wealth is estimated to be around $3 million. He has earned a big amount from serving at Fox News for over 20 years. On the other hand, his better half, Kelly Dodd holds an enormous net worth amount of $10 million. Rick also owns a condo in New York City, which he listed for $825,000 in 2020.
Rick Leventhal News
RHOC alum Kelly Dodd's former Newport Beach home lists for $4.3 million  The Mercury News

Newport Beach home linked to RHOC alum Kelly Dodd lists for $4.3 million  OCRegister

Broadcasting Battle Scars: Rick Leventhal On Chasing Catastrophe  FOX News Radio