Top 20 Richest Sports Owners Ranked by Their Net Worth 2022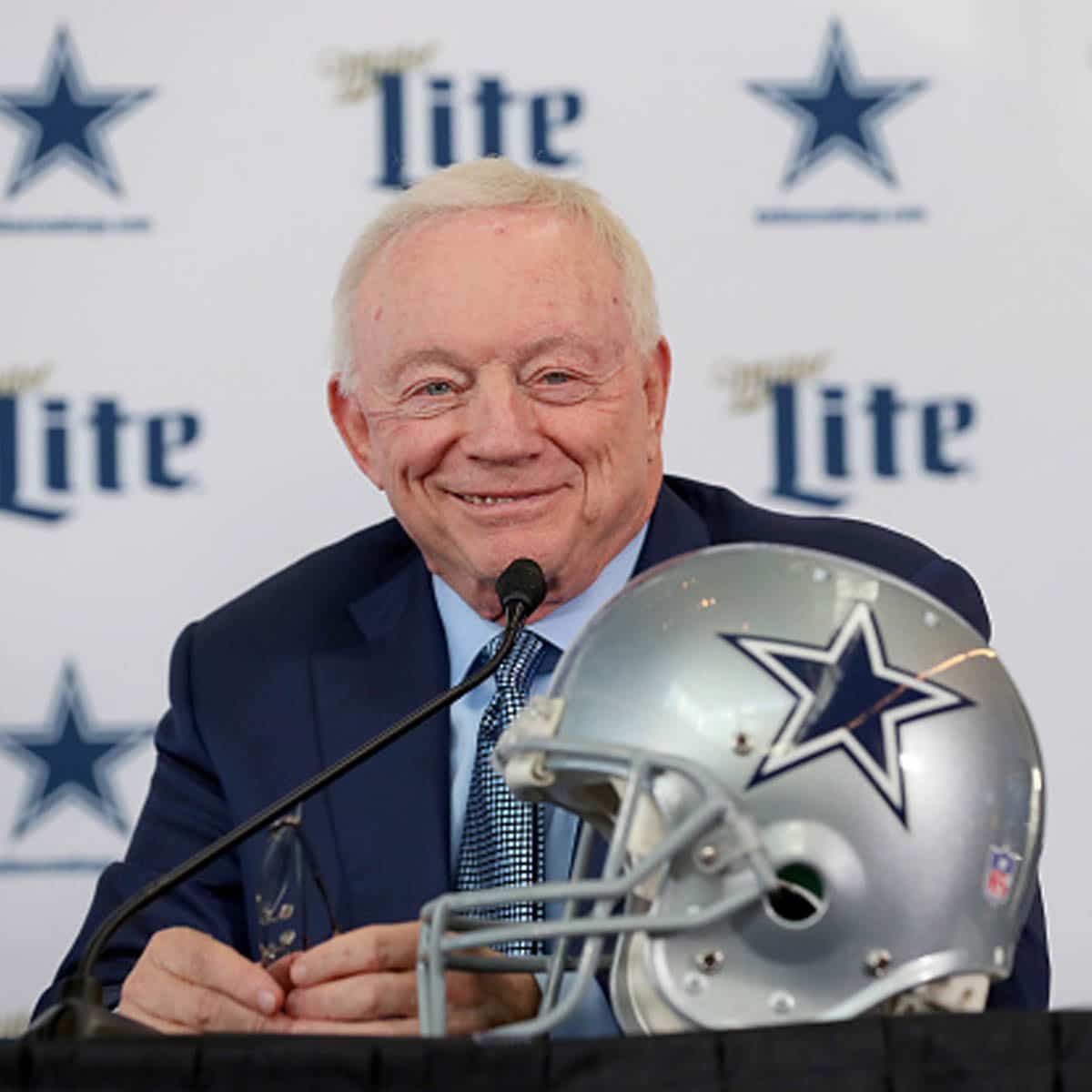 The top 20 richest sports owners according to their net worths can be found below. Each of these businessmen are billionaires, including two who are amongst the richest in America.
Top 20 Richest Sports Owners
We have gathered information from several reliable sources such as Forbes, Celebrity Net Worth, and The Richest to determine the net worths of the richest sports owners on earth.
Before you begin reading, can you guess which two owners are on the top 20 richest people in America list?
The 20 richest sports owners in the world living today according to their 2022 net worths:
Hal Steinbrenner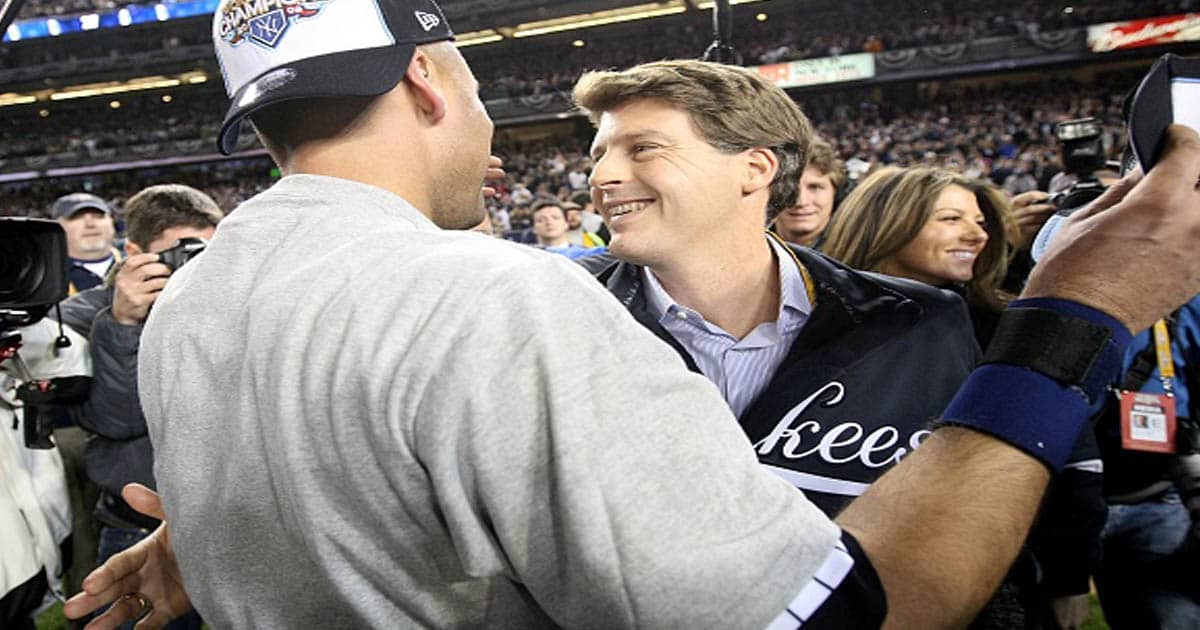 Net Worth: $4 Billion
Harold Steinbrenner is an American businessman who's best known for being the Chairman and Managing General Partner of the New York Yankees. He and his siblings inherited control of the team after their father, George, passed away in 2010.
The Steinbrenners made a good chunk of their family fortune through co-founding Legends Hospitality Management with Jerry Jones. Now, the company is worth over $800 million. Also, George helped launch the YES Network, which is now worth roughly $4 billion.
Tom Gores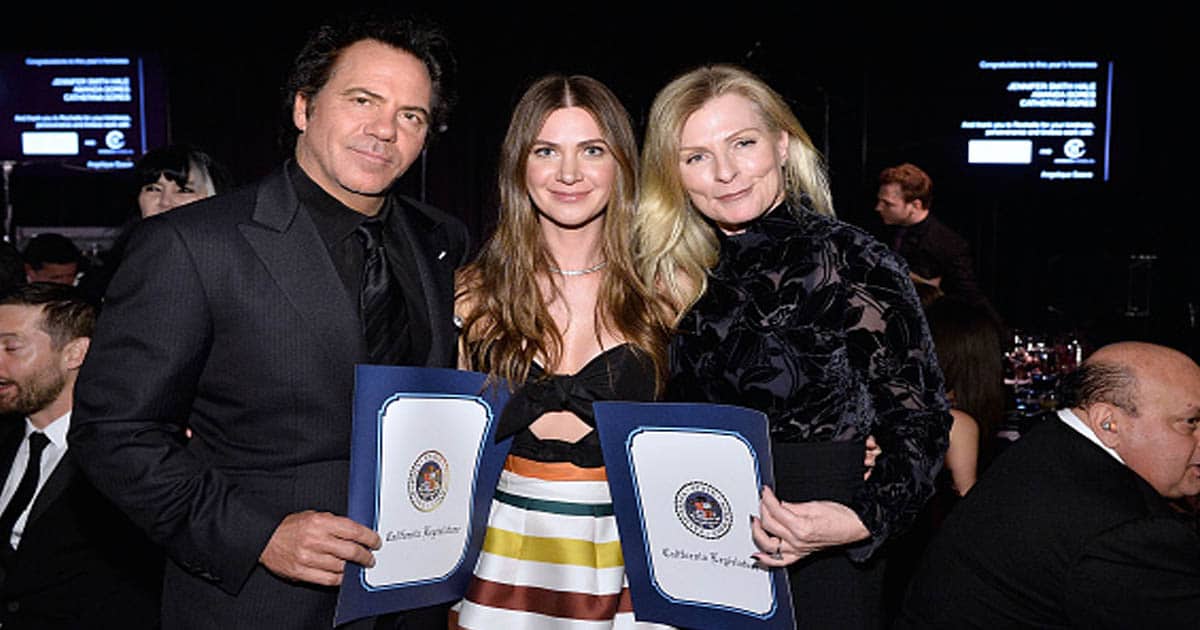 Net Worth: $6 Billion
Tom Gores is an American billionaire businessman who became the sole owner of the Detroit Pistons in 2015. Impressively, Gores oversees more than 40 companies with around $26 billion in assets through his private equity firm, Platinum Equity.
January 2020 was a big month for the company, as they closed on a fund worth $10 billion from investors.
Antony Ressler
Net Worth: $6 Billion
Antony P. Ressler is an American billionaire private equity investor and chief executive who is the majority and controlling owner of the Atlanta Hawks.
In 1990, Ressler and his brother-in-law founded the private equity giant Apollo Global Management. Then, he co-founded the private equity firm Ares Management eight years later.
Tilman Fertitta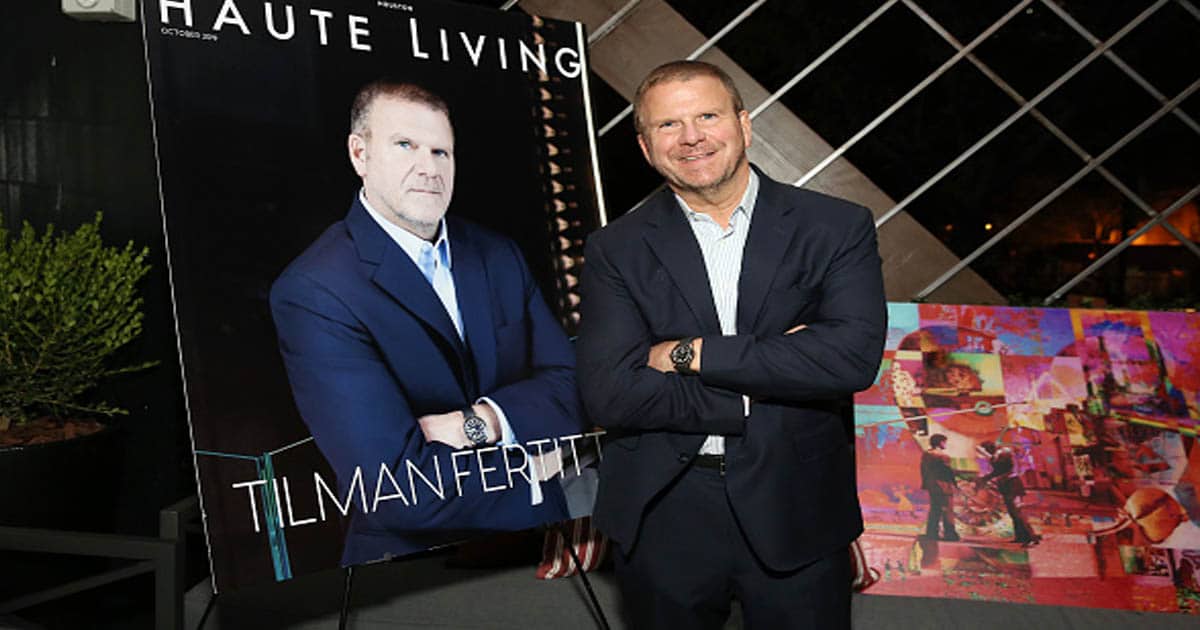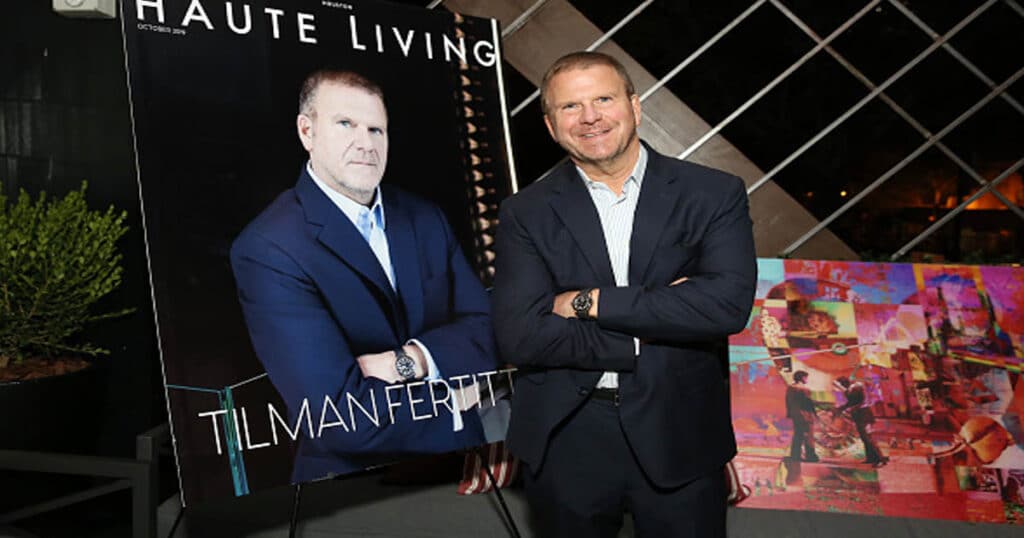 Net Worth: $6 Billion
Tilman Joseph Fertitta is an American billionaire businessman and television personality who currently owns the Houston Rockets. Notably, Fertitta also owns the Golden Nugget Casinos as well as a Texas-based restaurant named Landy's.
Since 2012, his net worth has increased five times over, which can largely be traced back to his decision to take Landy's private in 2010 in a deal worth $1.4 billion.
Micky Arison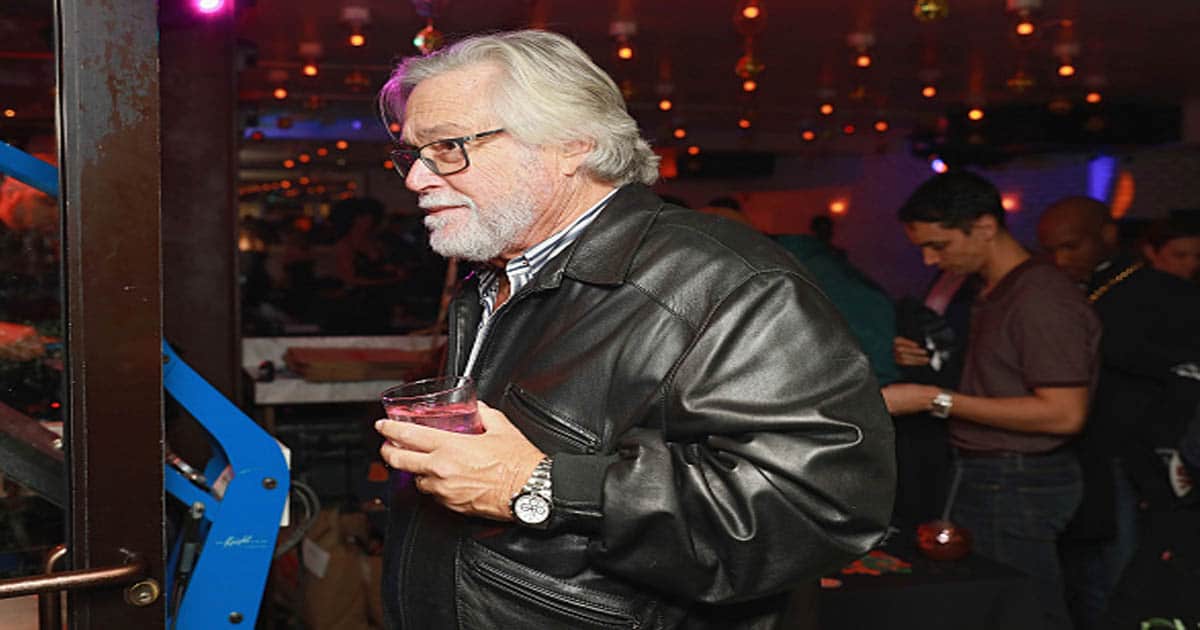 Net Worth: $6 Billion
Micky Arison is an Israeli-American billionaire businessman and chairman of Carnival Corporation who currently owns the Miami Heat.
The Carnival Corporation is the second-largest cruise ship operator on earth, boasting more than 100 ships as of today.
Impressively, the NBA franchise that he oversees has won three championships since he took over in 1995. It was his father who helped bring the team to Miami.
Rocco Commisso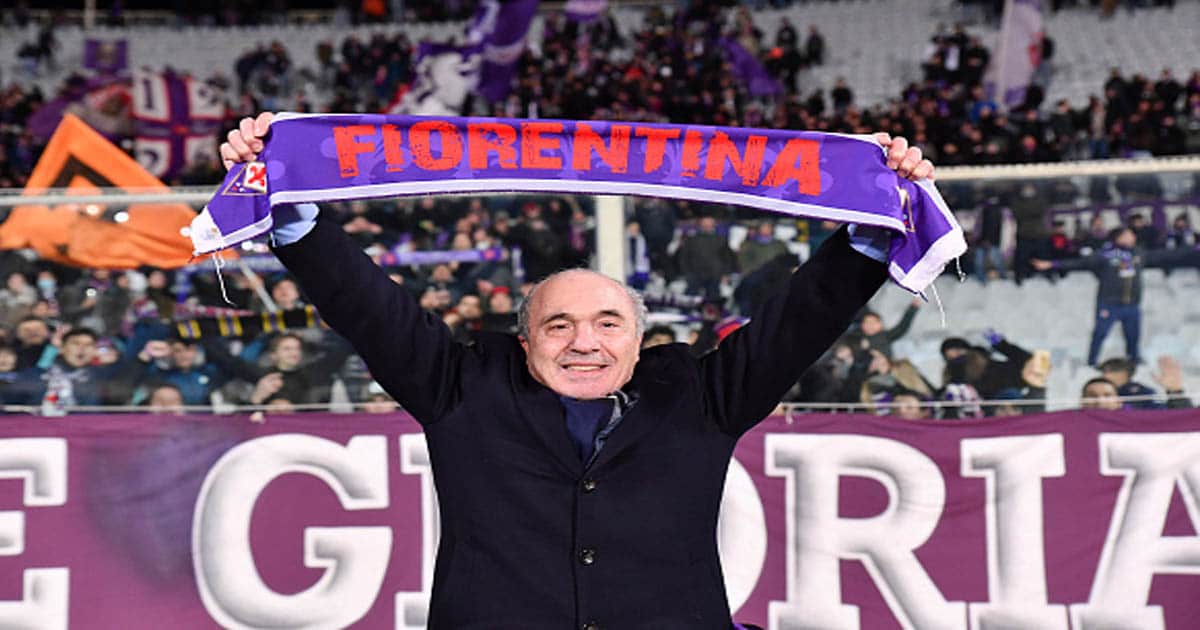 Net Worth: $6 Billion
Rocco Benito Commisso is an Italian American billionaire businessman who owns the Italian football club ACF Fiorentina. In addition to that, Commisso is the owner and chairman of the New York Cosmos.
He made his fortune by founding and serving as CEO of the cable company Mediacom. Also, he has worked as CFO at Cablevision Industries.
Shahid Khan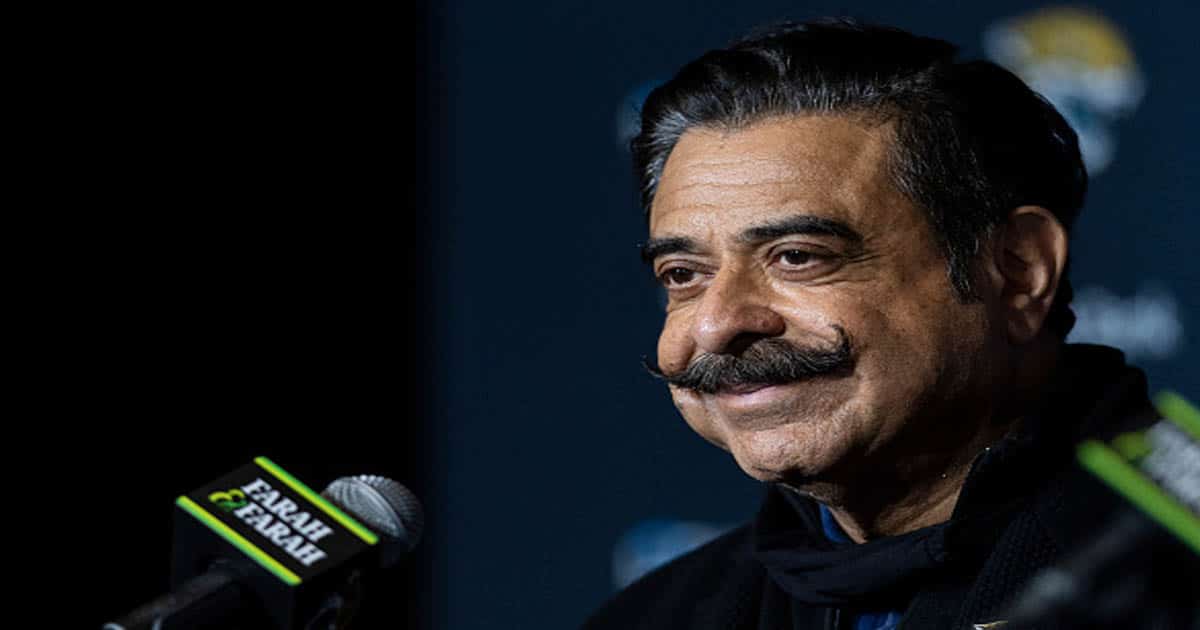 Net Worth: $7 Billion
Shahid Rafiq Khan is a Pakistani-American billionaire businessman and sports tycoon who is the principal owner of the Jacksonville Jaguars.
Moreover, Khan is the co-owner of All Elite Wrestling, along with serving as the Fulham F.C. owner. On top of that, he bought auto parts supplier Flex-N-Gate in 1980, eventually designing a one-piece truck bumper.
Arthur Blank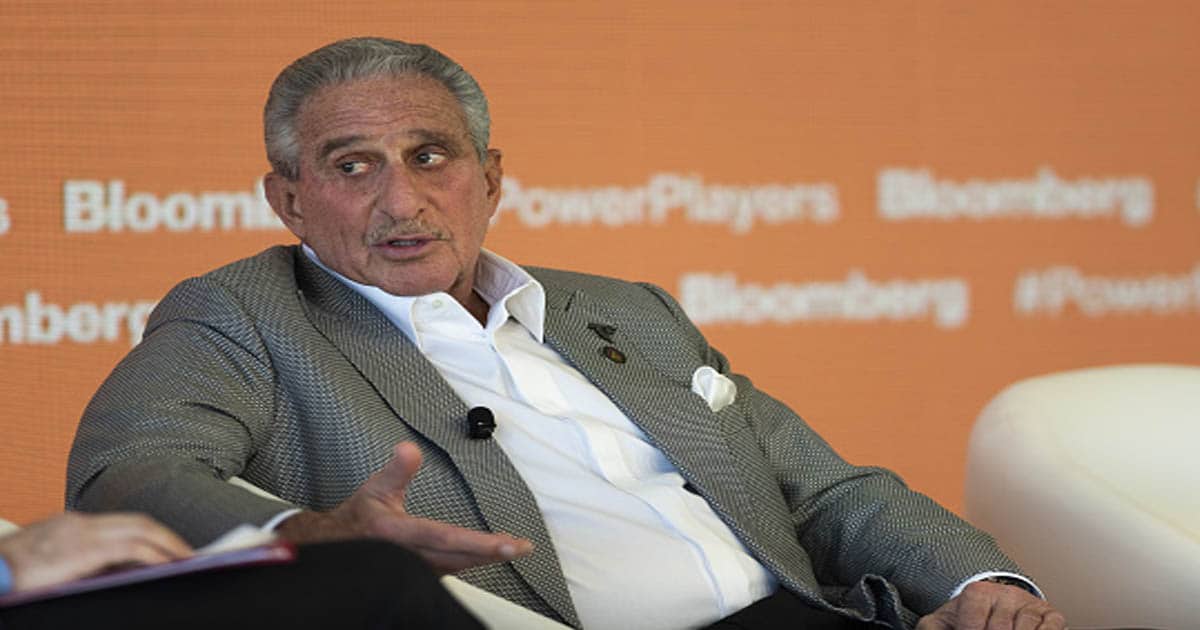 Net Worth: $7 Billion
Arthur M. Blank is an American businessman who has owned the Atlanta Falcons since 2002.
In 1978, he and Bernie Marcus co-founded the hardware retail giant Home Depot. Meanwhile, his stake in the Falcons is $1.8 billion after purchasing the franchise for $545 million in '02.
Commendably, Blank signed the Giving Pledge in 2012, committing to give more than half of his wealth away after he dies.
Henry Samueli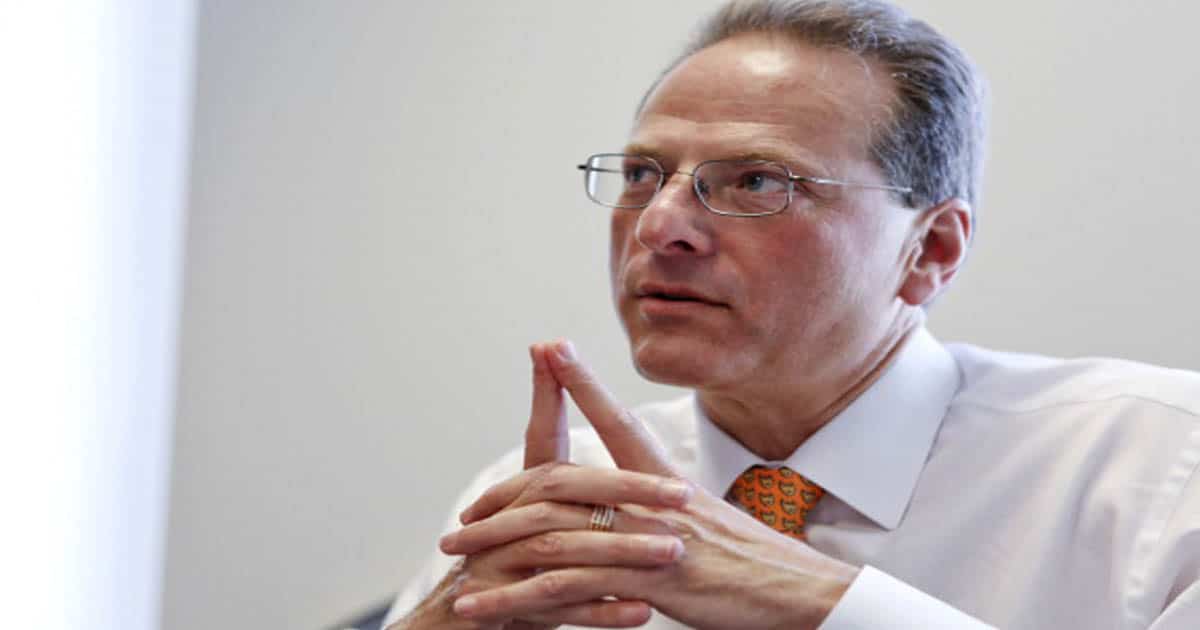 Net Worth: $8 Billion
Henry Samueli is an American businessman, engineer, and philanthropist who has owned the Anaheim Ducks since 2005. Before that, he made his fortune by co-founding the chipmaker Broadcom.
Wildly, the company was acquired by Singapore-based chip firm Avago for $37 billion in cash and stock in 2016. Also, the Ducks are worth $360 million after he purchased the team for $70 million.
Stephen Ross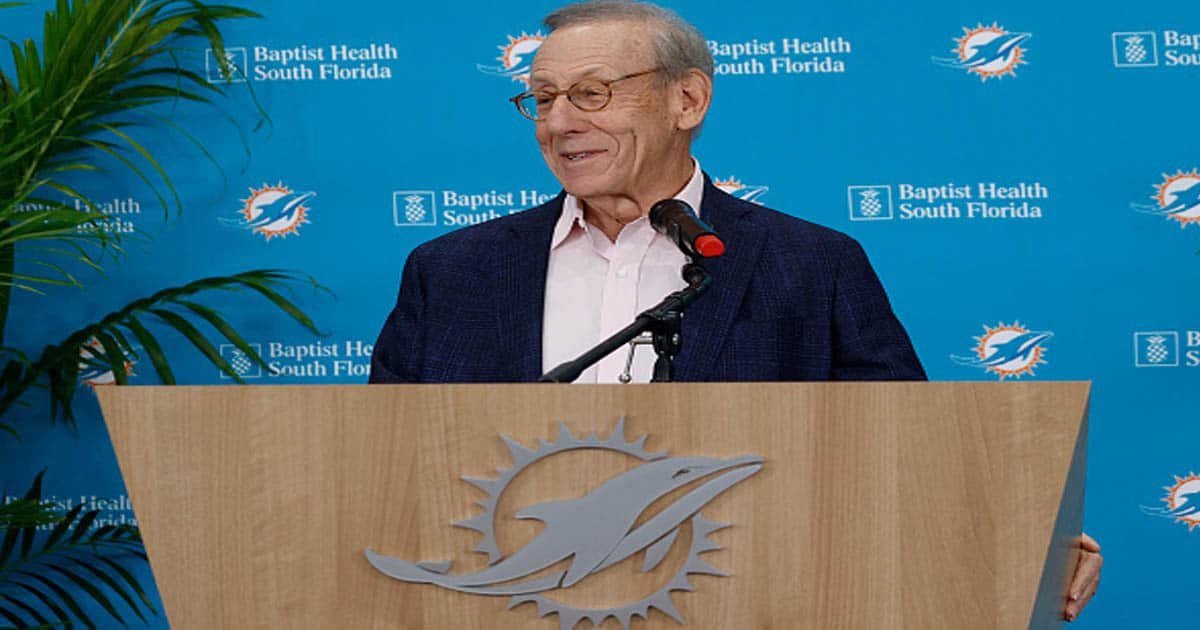 Net Worth: $8 Billion
Stephen Michael Ross is an American real estate developer and philanthropist who has owned the Miami Dolphins since February 2008.
Furthermore, Ross is currently the chairman and majority owner of a global real estate development firm named The Related Companies, which he founded in 1972.
Of all the people on the list of the richest sports team owners, Ross has been in the most headlines as of late due to the accusations of former head coach Brian Flores.
Robert Kraft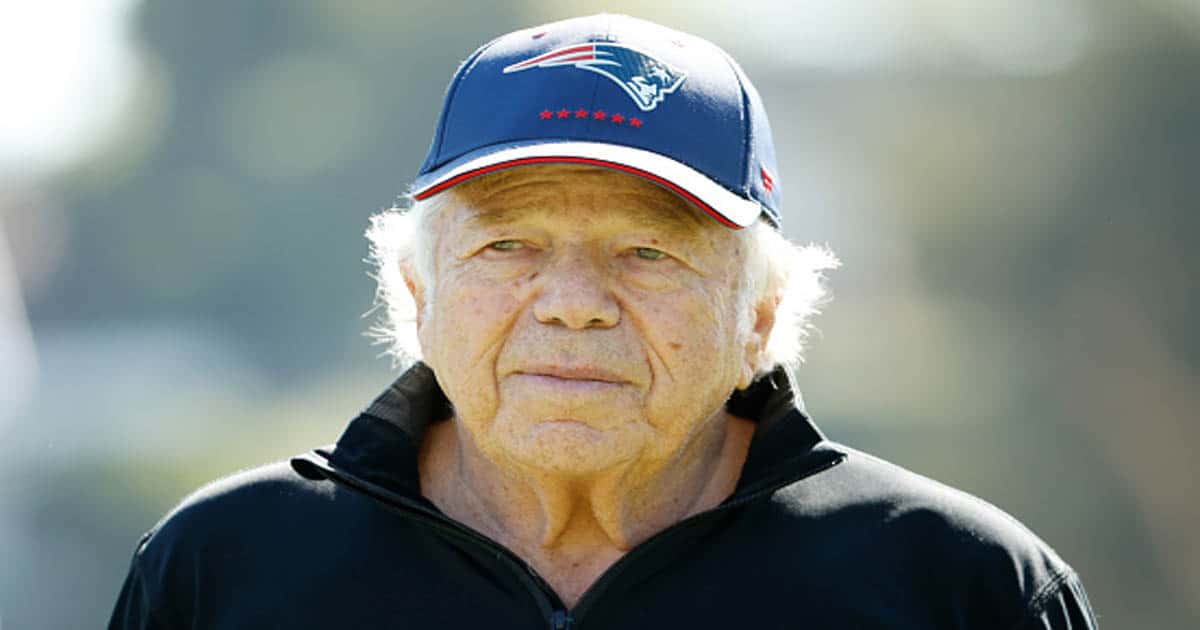 Net Worth: $8 Billion
Robert Kenneth Kraft is an American billionaire businessman who has owned the New England Patriots for nearly 30 years. Still, he serves as the chairman and chief executive officer of a diversified holding company known as the Kraft Group.
By now, the group has assets in paper and packaging, sports and entertainment, real estate development, along with holding a private equity portfolio.
Ann Walton Kroenke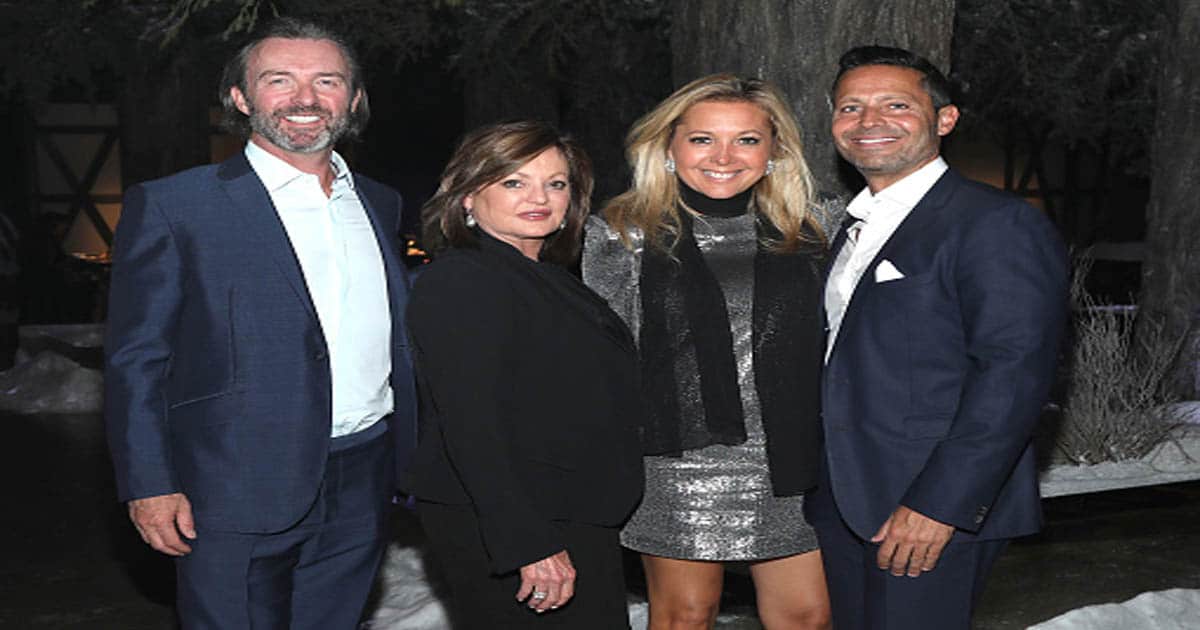 Net Worth: $9 Billion
Ann Walton Kroenke is an heiress to the Walmart fortune. Currently, she and her husband own the Los Angeles Rams, the Denver Nuggets, the Colorado Avalanche, the Colorado Rapids, and Arsenal Football Club in the U.K.
Despite not being on Walmart's board of executives, Ann was fortunate enough to inherit stock from her father, Bud Walton.
Stanley Kroenke
Net Worth: $10 Billion
Enos Stanley Kroenke is an American billionaire businessman who owns the five franchises listed above with his wife Ann. Additionally, Stan is the owner of Kroenke Sports & Entertainment.
Impressively, Kroenke owns 60 million square feet of real estate, most of which is in the form of shopping plazas near Walmart stores.
Since 2012, his net worth has increased from $3.2 billion to where it is today, $10 billion.
Philip Anschutz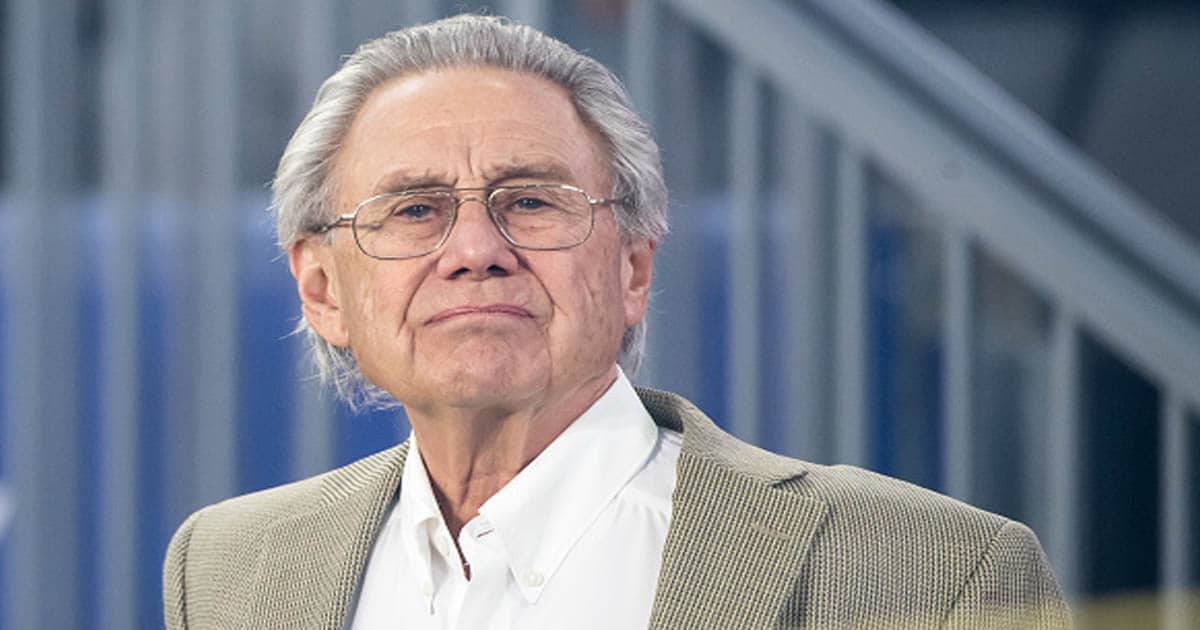 Net Worth: $11 Billion
Philip Frederick Anschutz is an American billionaire businessman who owns or controls companies in a variety of industries. Also, he is the sole owner of the Los Angeles Kings as well as a part-owner (one-third) of the Los Angeles Lakers.
Anschutz built the bulk of his fortune through industries such as oil, railroads, telecom, real estate, and entertainment.
Currently, his Anschutz Entertainment Group operates more than 100 arenas and concert venues around the world.
Jerry Jones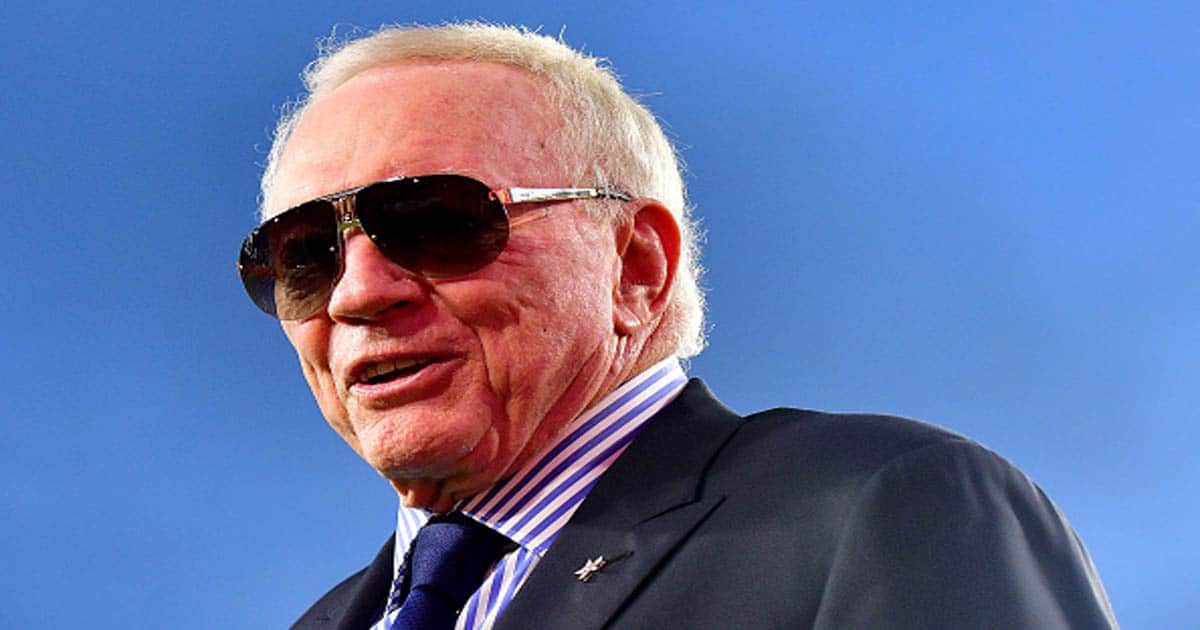 Net Worth: $11 Billion
Jerral Wayne Jones is an American businessman who has been the owner, president, and general manager of the Dallas Cowboys of the National Football League dating back to 1989.
Incredibly, Jerry purchased the team for $150 million and it now possesses a worth of $5.5 billion. Meanwhile, his first million came via investments in the oil industry.
Robert Pera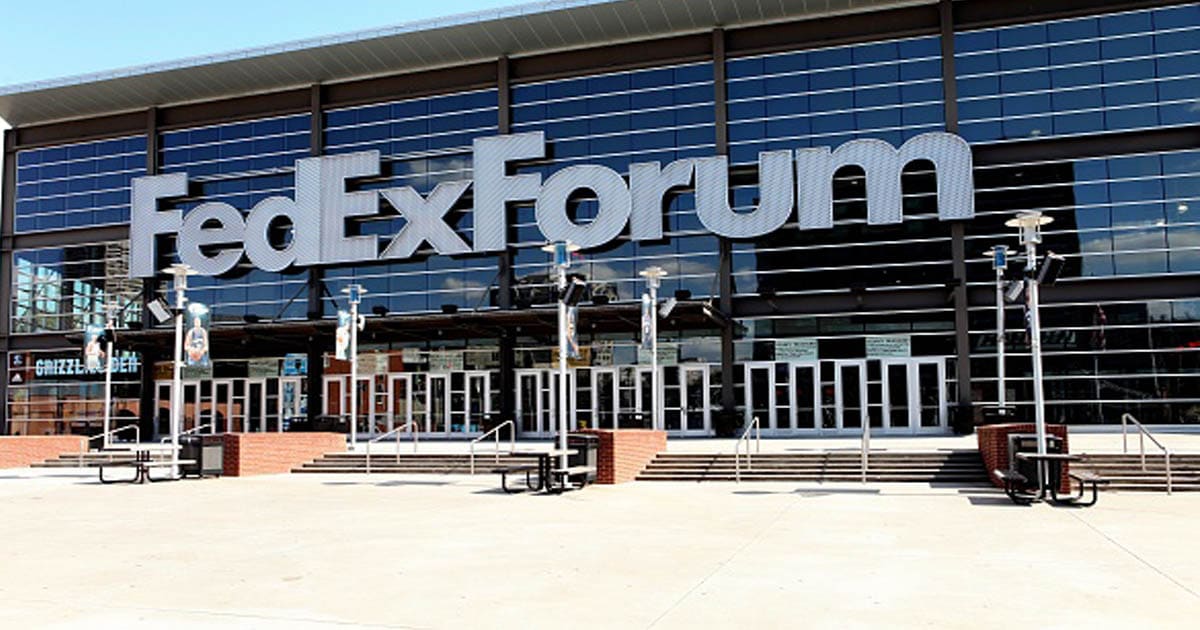 Net Worth: $16 Billion
Robert J. Pera is the founder of Ubiquiti Networks Inc. and the owner of the Memphis Grizzlies.
As of today, Pera owns 75 percent of the publicly-traded firm. Notably, his net worth spiked over the past year from $7 billion all the way up to $16 billion.
Interestingly, Pera is the youngest controlling owner in the National Basketball Association.
David Tepper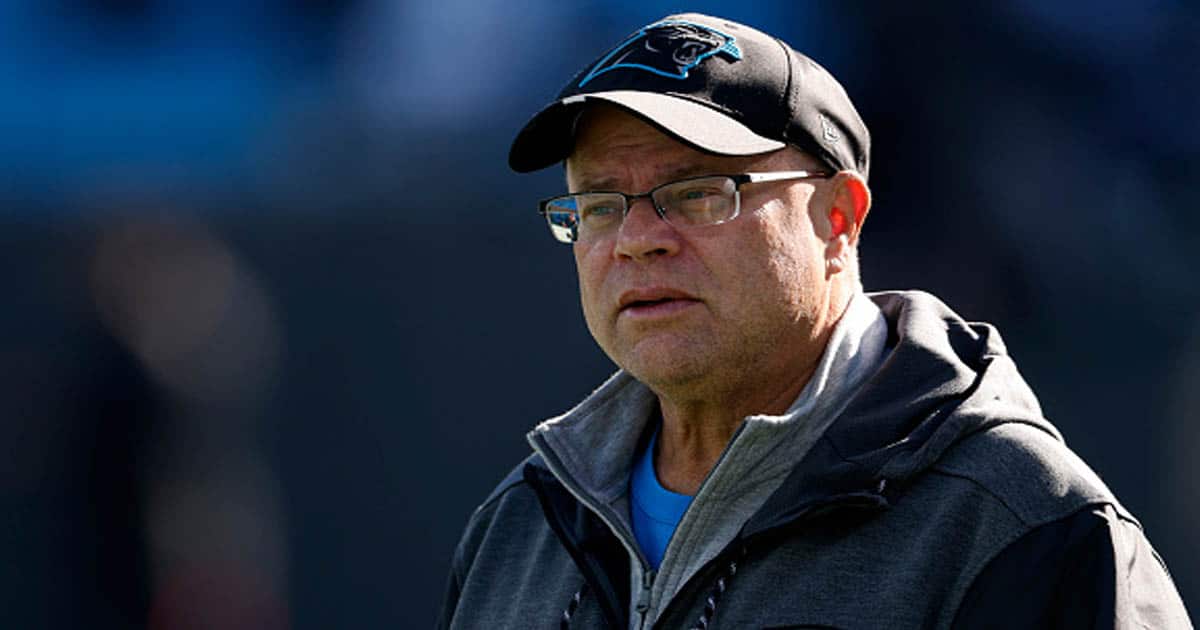 Net Worth: $16 Billion
David Alan Tepper is an American billionaire hedge fund manager who is the owner of the Carolina Panthers and the Charlotte FC.
Tepper is the founder and president of a global hedge fund called Appaloosa Management.
In fact, his company once managed $20 billion worth of assets. He's considered one of the best hedge fund managers of his generation.
Steve Cohen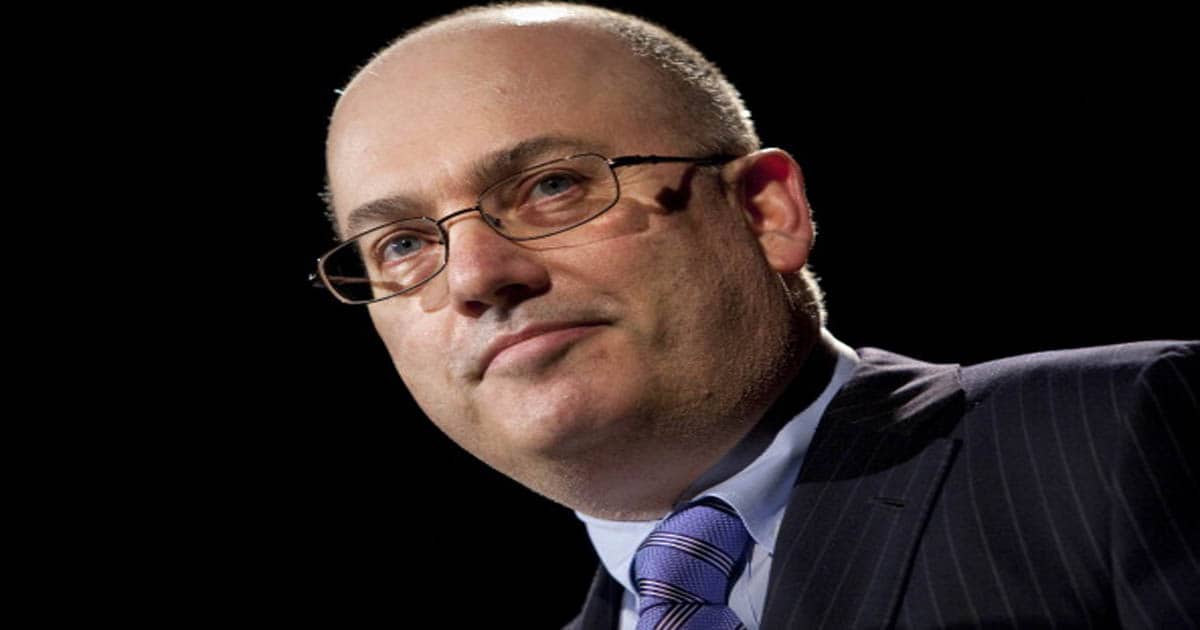 Net Worth: $17 Billion
Steven A. Cohen is an American hedge fund manager who purchased roughly 97 percent of the New York Mets in September 2020. Still, Cohen oversees a $16 billion hedge fund firm named Point72 Asset Management.
Additionally, he ran SAC Capital for many years, which is one of the most successful hedge funds ever. However, he was forced to step down after pleading guilty to insider trading charges.
Daniel Gilbert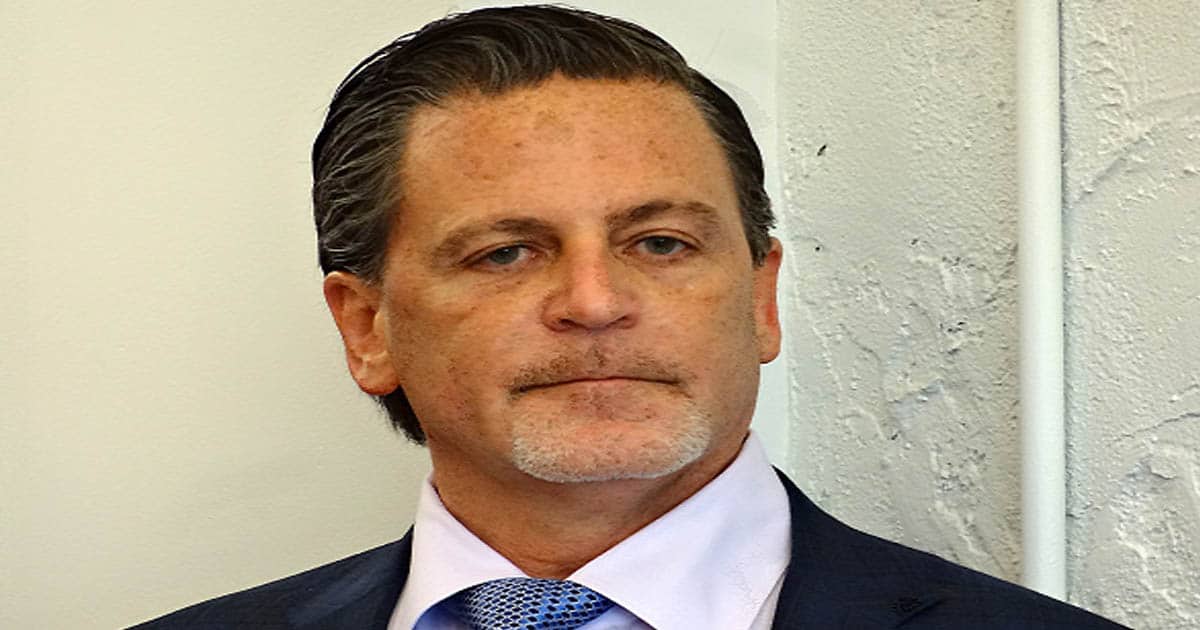 Net Worth: $30 Billion
Daniel Gilbert is an American businessman, investor, and philanthropist who is the co-founder of Quicken Loans, founder of Rock Ventures, and owner of the NBA's Cleveland Cavaliers.
Remarkably, Gilbert founded the largest mortgage lender when he was merely 22 years old.
Also, he co-founded the online sneaker sale platform StockX, which is now valued at $3.8 billion.
Steve Ballmer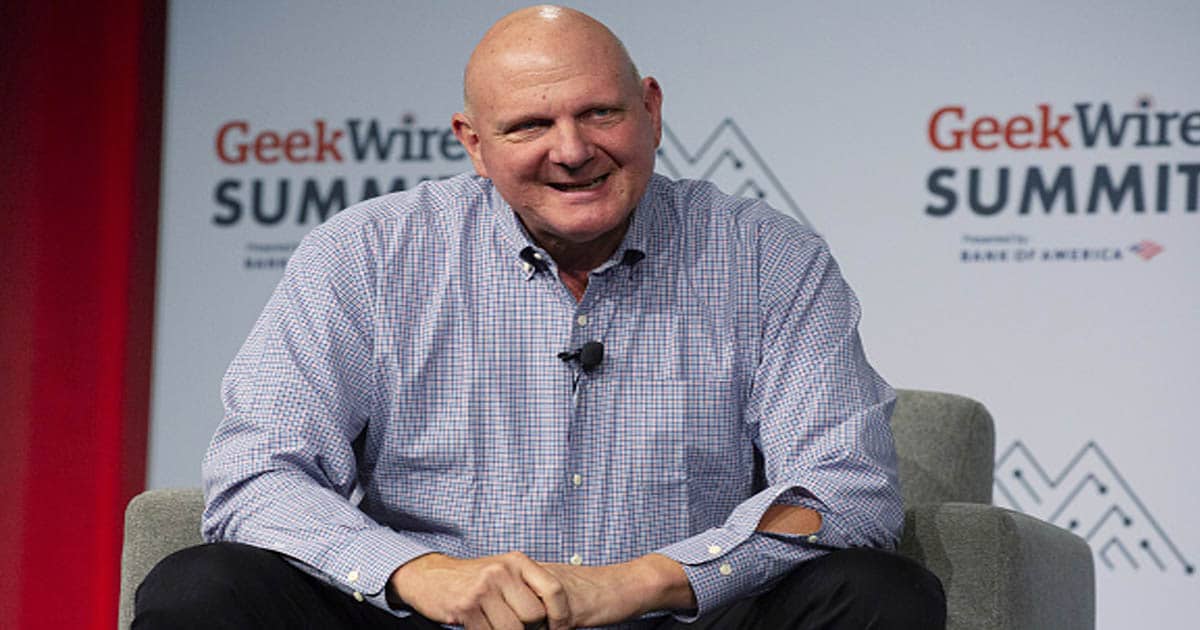 Net Worth: $40 Billion
Steven Anthony Ballmer is an American businessman and investor who served as the chief executive officer of Microsoft from 2000 to 2014.
The year he retired from Microsoft, Ballmer purchased the NBA franchise the Los Angeles Clippers for $2 billion.
Actually, Ballmer became the second person to achieve billionaire status based on stock options received as an employee of a corporation that he was neither a founder nor a relative of a founder.
Ballmer easily tops the list of the world's richest sports owners with a net worth of $40 billion.