Top 20 Richest NFL Owners Ranked by Their Net Worth 2022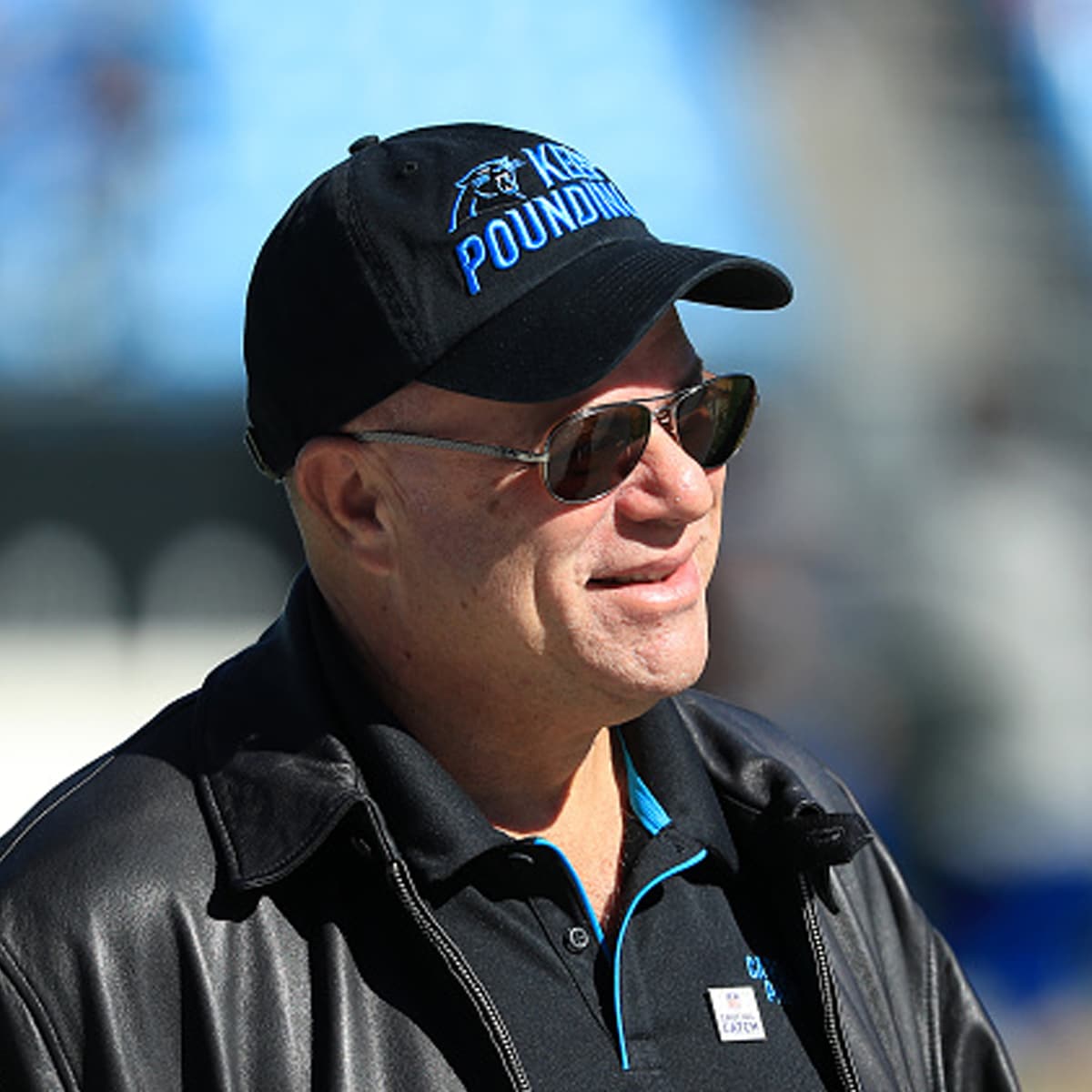 The top 20 richest NFL owners according to their net worths can be found below. All of these businessmen are billionaires and actually, the wealthiest owner heads the 19th richest team.
Top 20 Richest NFL Owners
We have gathered information from several reliable sources such as Forbes, Celebrity Net Worth, and The Richest to determine the net worths of the richest NFL owners in the world.
Before you begin, can you guess who the wealthiest female owner is in American sports?
The 20 richest NFL owners on the planet living today according to their 2022 net worths:
Steven Tisch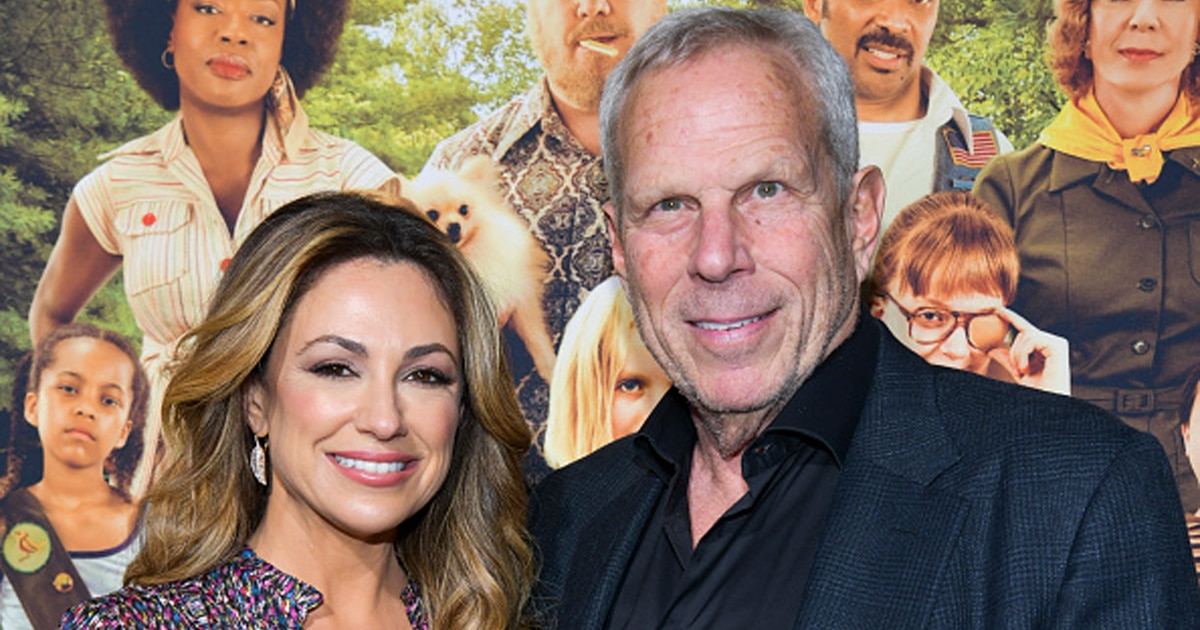 Net Worth: $1.2 Billion
Steven Elliot Tisch is an American film producer and businessman who is chairman and executive vice president of the NFL's New York Giants.
Much of Steven's worth came after inheriting his mother's fortune, which included a 6 percent stake in the Loews Corporation. The company is publicly traded and contains activity in insurance, drilling rigs, natural gas pipelines, and hotels.
Zygi Wilf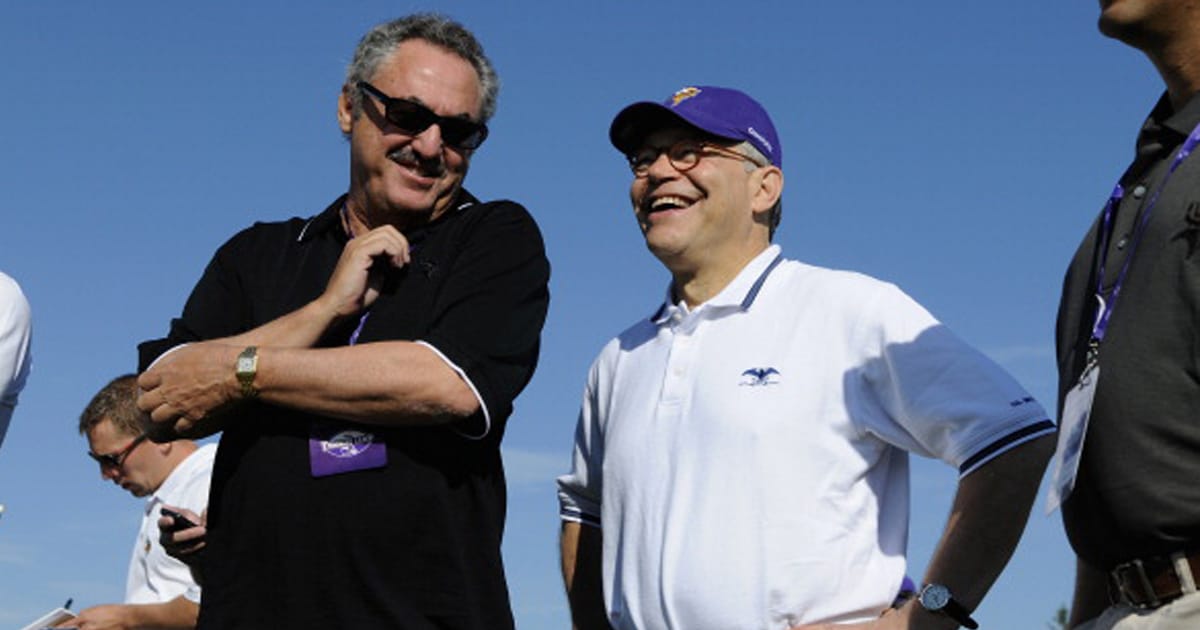 Net Worth: $1.3 Billion
Zygmunt "Zygi" Wilf is an American billionaire real estate developer who is the chairman and co-owner of the NFL's Minnesota Vikings. Notably, he's also the majority owner of the MLS's Orlando City.
Wilf's fortune came from heading one of the family company's businesses called Garden Commercial Properties. Now, it features over 100 properties including several large malls. Moreover, the company owns over 90,000 apartment units across the United States.
Jeffrey Lurie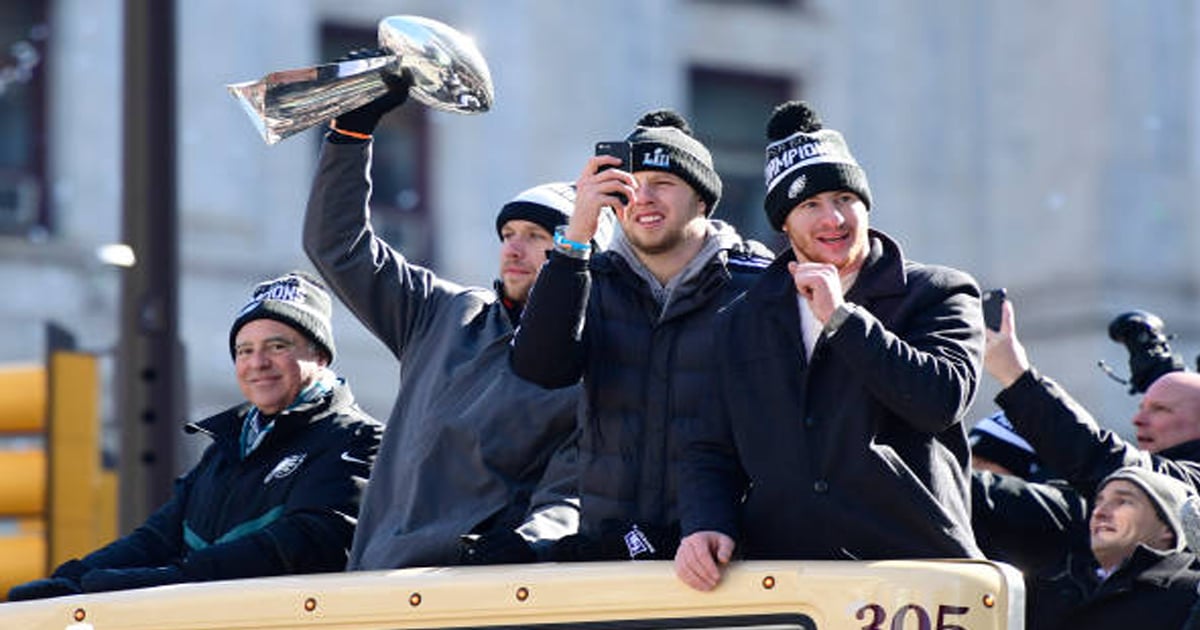 Net Worth: $3.5 Billion
Jeffrey Robert Lurie is an American motion picture producer, businessman, and the owner of the Philadelphia Eagles of the National Football League. Owning 90 percent of the franchise by this point, Lurie purchased the team for $185. Now, it's worth $3.1 billion.
In 1983, Lurie took an executive position at the production company that his grandfather founded known as General Cinema Corporation.
Jim Irsay
Net Worth: $3.5 Billion
James "Jim" Irsay is an American businessman who is known for being the owner and CEO of the Indianapolis Colts of the National Football League. Irsay's fortune stems from his father's successful heating and air-conditioning companies.
Meanwhile, Jim was promoted to the role of General Manager in 1984 at the tender age of 24. According to Forbes, Irsay's net worth increased by over $2 billion since 2013.
Gayle Benson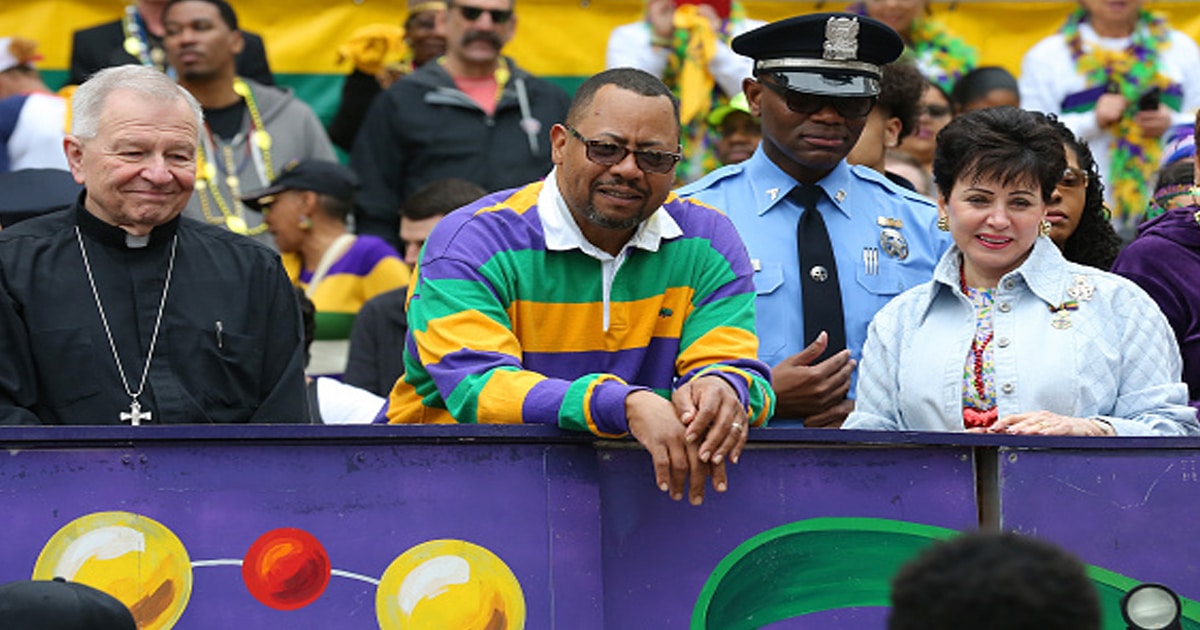 Net Worth: $3.8 Billion
Gayle Marie LaJaunie Bird Benson is an American billionaire and businesswoman who became the principal owner of the New Orleans Saints following her husband's death in 2018. Notably, Gayle owns the NBA's New Orleans Pelicans as well.
Actually, Gayle founded the thoroughbred horse racing company named GMB Racing in 2014.
Jimmy Haslam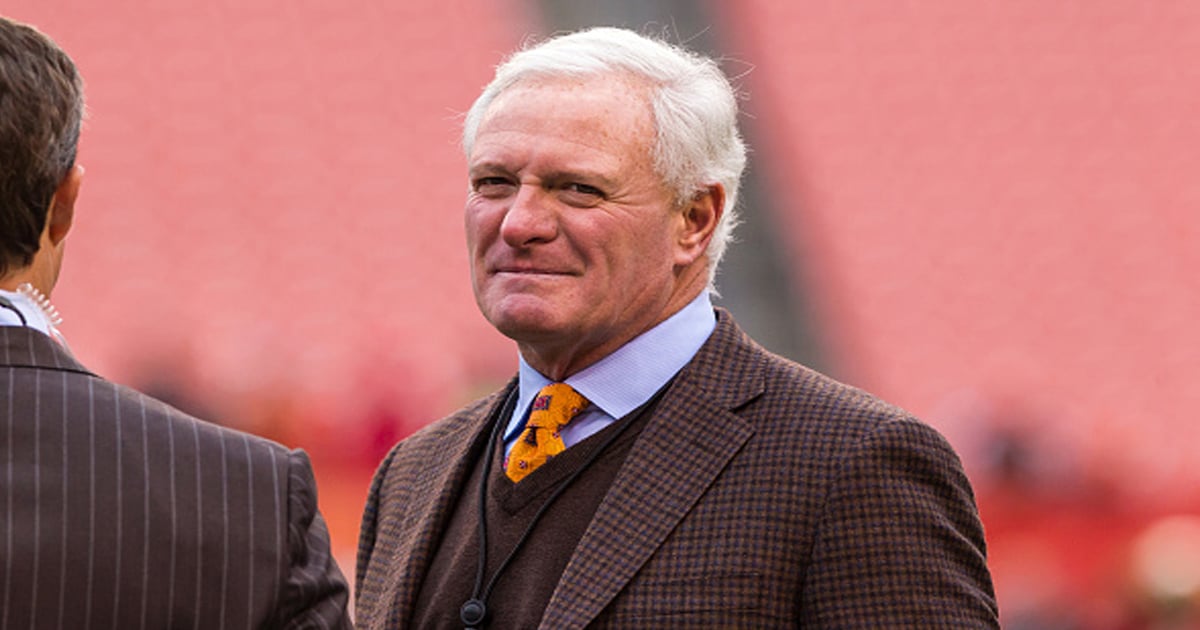 Net Worth: $3.9 Billion
James Arthur Haslam III is an American businessman and sports executive who owns the Cleveland Browns along with his wife. Additionally, he serves as the chairman of the board of the Pilot Flying J truck stop chain.
Interestingly, Berkshire Hathaway paid a reported $2.8 billion for 39 percent of the company in 2017. Then, they will acquire an additional 41 percent in 2023.
Dan Snyder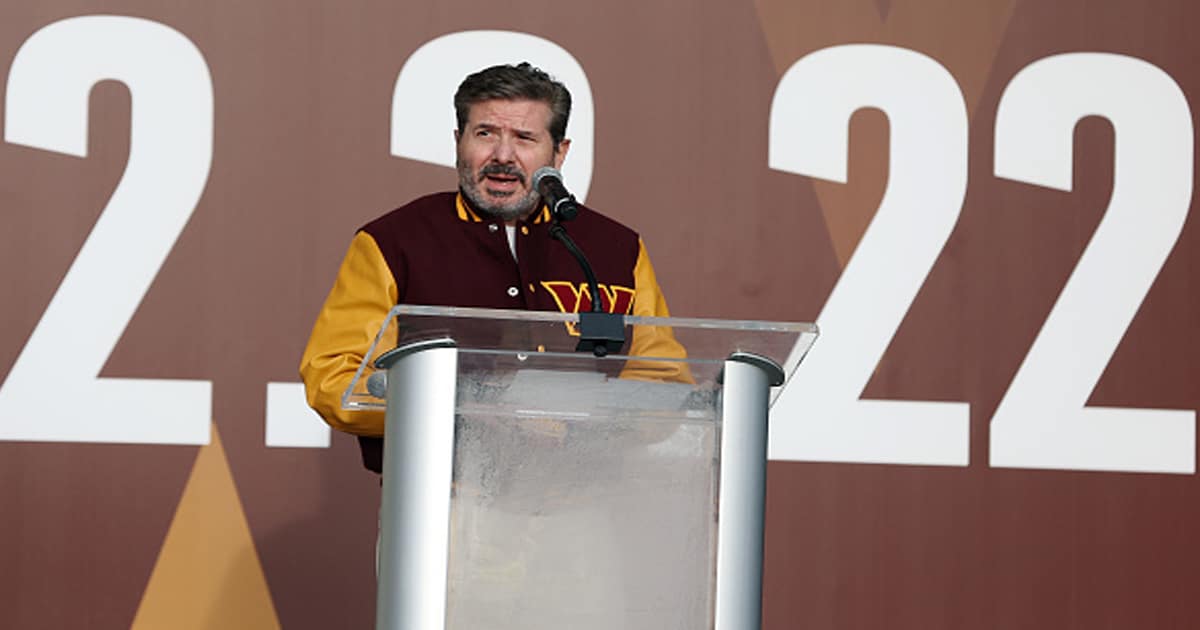 Net Worth: $4.0 Billion
Daniel Marc Snyder is an American advertising executive who is the owner of the NFL's Washington Commanders. He purchased the franchise back in 1999 for $750 million and it's now worth an estimated $4.2 billion.
Originally, Snyder amassed his wealth through a marketing business named Snyder Communications. He took the company public in 1996 before selling it to French firm Havas for $2.1 billion in stock five years later.
Denise York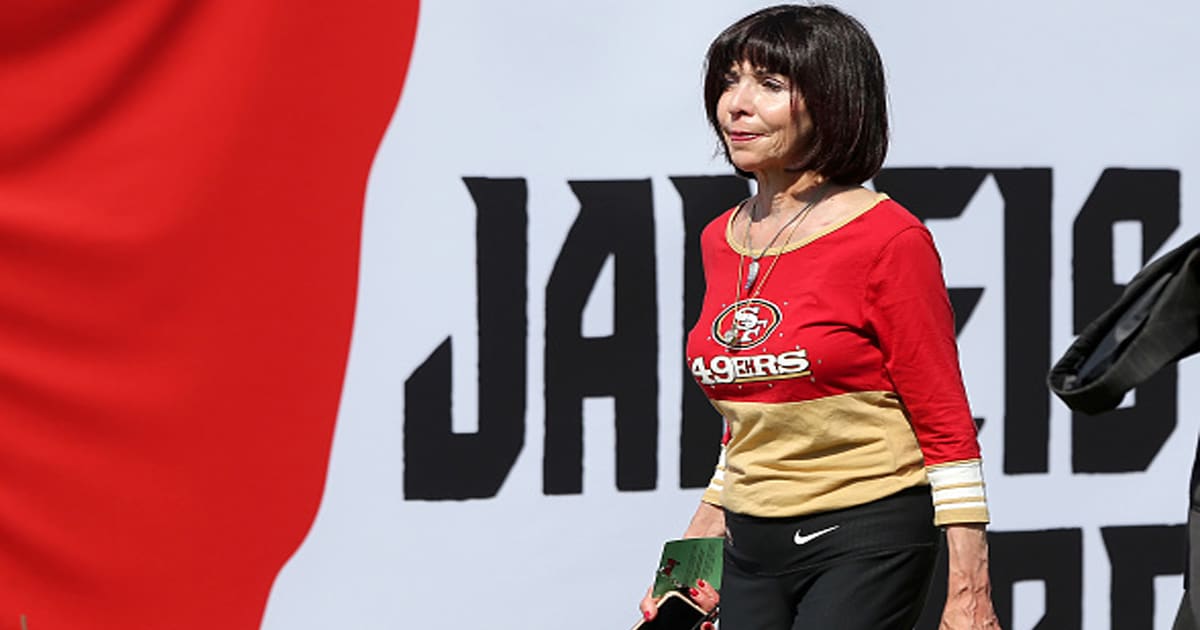 Net Worth: $4.0 Billion
Marie Denise DeBartolo York is an American billionaire businesswoman who is the owner and co-chair of the San Francisco 49ers. She is the daughter of late construction magnate Edward J. DeBartolo Sr.
Incredibly, York's net worth has quadrupled since 2012. Meanwhile, her father bought the Niners in 1977 for $13 million. It's now worth over $3.5 billion as of 2022.
Janice McNair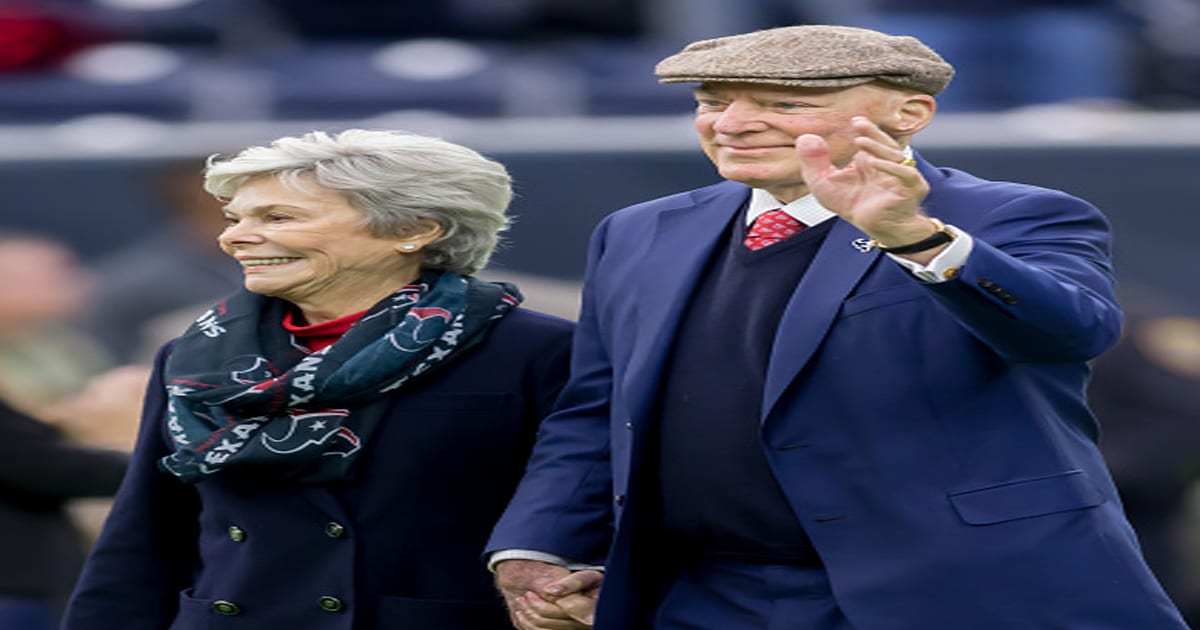 Net Worth: $4.2 Billion
Janice Suber McNair is the co-founder and current owner of the Houston Texans. She stepped into this role following the death of her husband Bob McNair in 2018. Currently, Janice owns an 80 percent stake in the franchise.
After selling his power generator company for $1.5 billion in 1999, Bob bought the 32nd NFL franchise for $600 million that same year.
Woody Johnson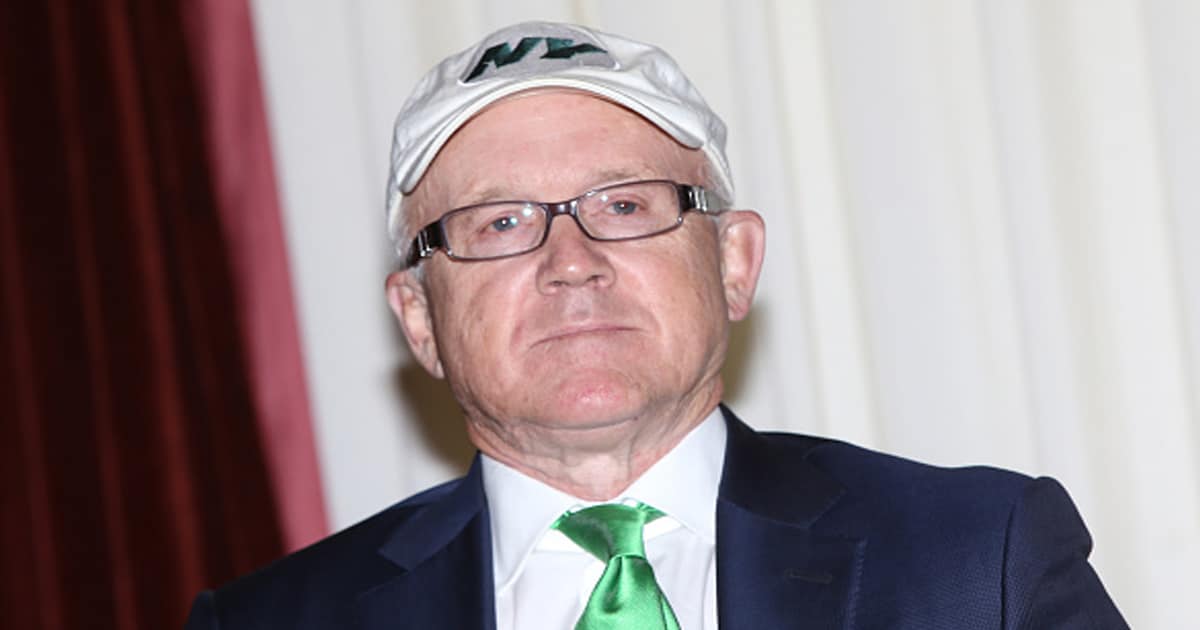 Net Worth: $5.6 Billion
Robert Wood Johnson IV is an American businessman who is the CEO of the New York Jets.
Believe it or not, Woody served as a United States ambassador to the United Kingdom from 2017 to 2021. Also, he is a billionaire heir to the Johnson & Johnson pharmaceutical fortune.
Terry Pegula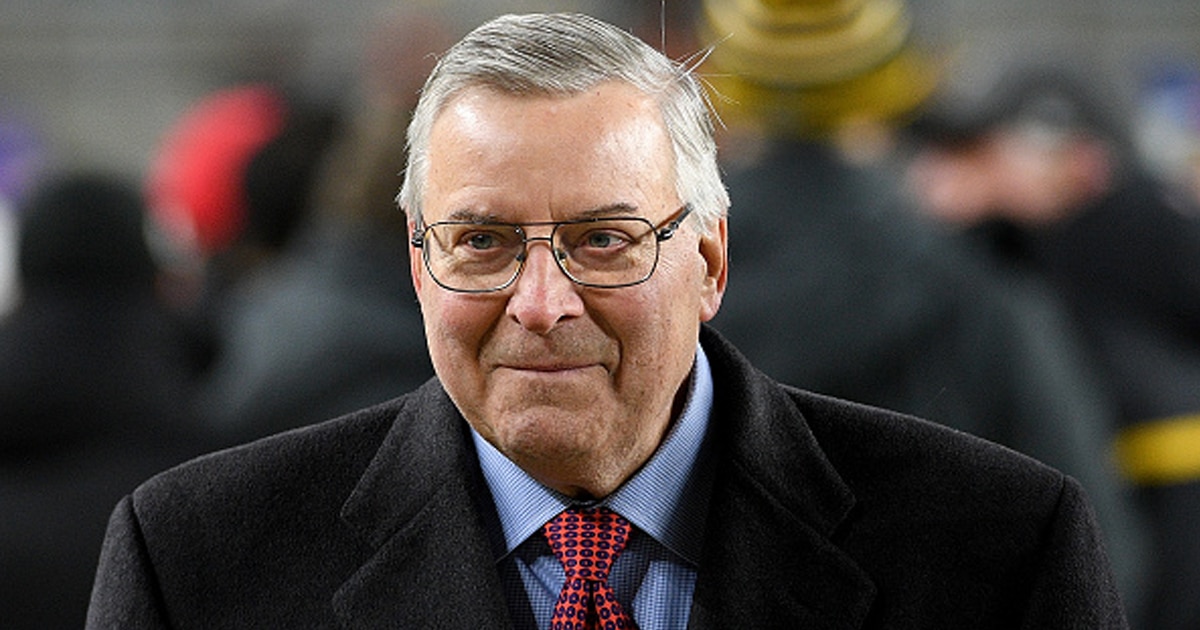 Net Worth: $5.8 Billion
Terrence Michael Pegula is an American billionaire businessman who turned his oil and gas fortune into a sports empire that features the Buffalo Bills and the Buffalo Sabres.
In 2010, his company called East Resources sold its assets to Royal Dutch Shell for $4.7 billion.
Actually, Terry outbid the likes of Donald Trump and Jon Bon Jovi to get the ownership rights to the Bills for $1.4 billion.
Stephen Bisciotti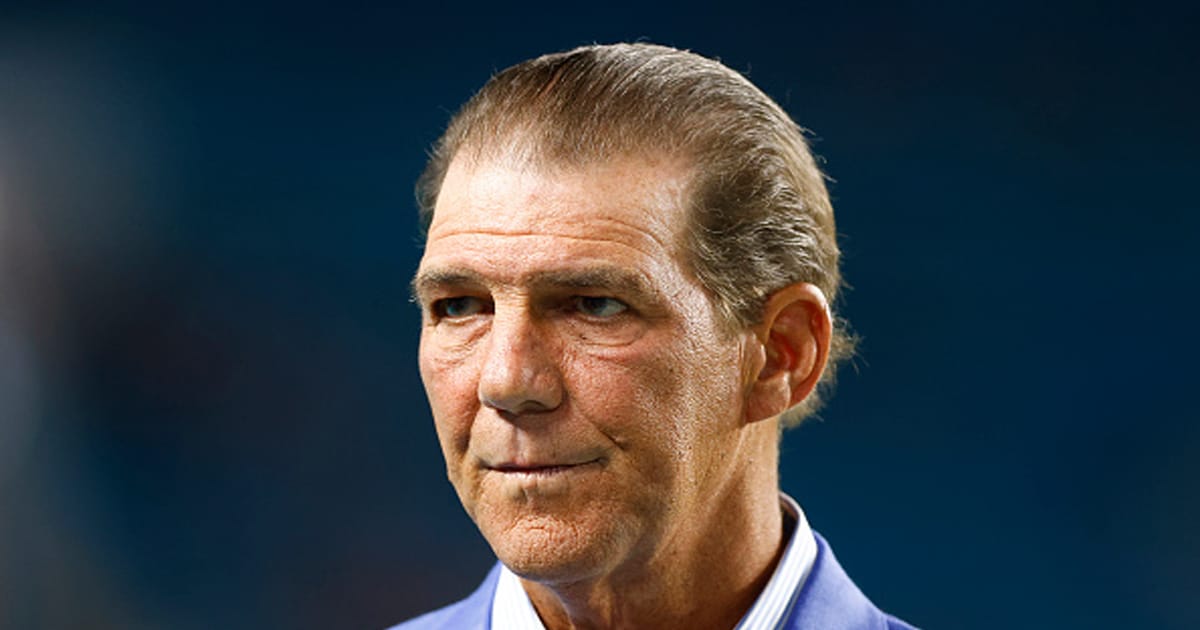 Net Worth: $6.0 Billion
Stephen J. Bisciotti is an American business executive who currently owns the Baltimore Ravens of the National Football League. The Allegis Group that he founded in 1983 has evolved into the largest staffing firm in the U.S., boasting $12.3 billion in annual revenue.
On top of owning the Ravens, Bisciotti also owns a $20 million yacht named "Winning Drive" as well as a pair of Dassault Falcon private jets.
Arthur Blank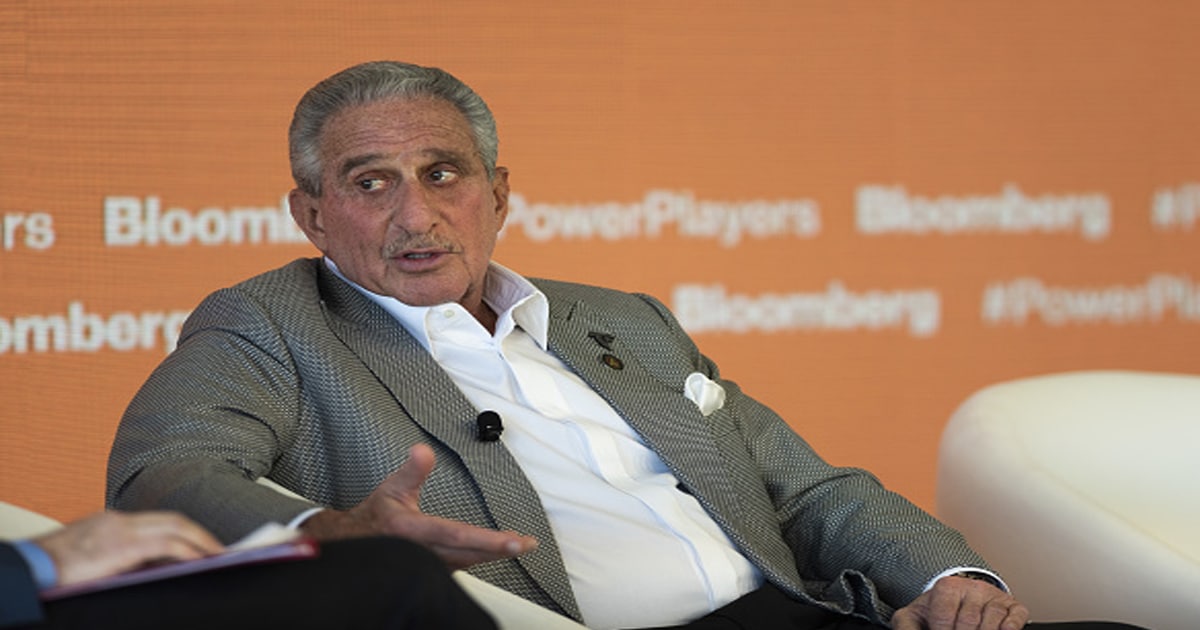 Net Worth: $6.9 Billion
Arthur M. Blank is an American businessman who has owned the Atlanta Falcons since 2002.
In 1978, he and Bernie Marcus co-founded the hardware retail giant Home Depot. Meanwhile, his stake in the Falcons is $1.8 billion after purchasing the franchise for $545 million in '02.
Commendably, Blank signed the Giving Pledge in 2012, committing to give more than half of his wealth away after he dies.
Shahid Khan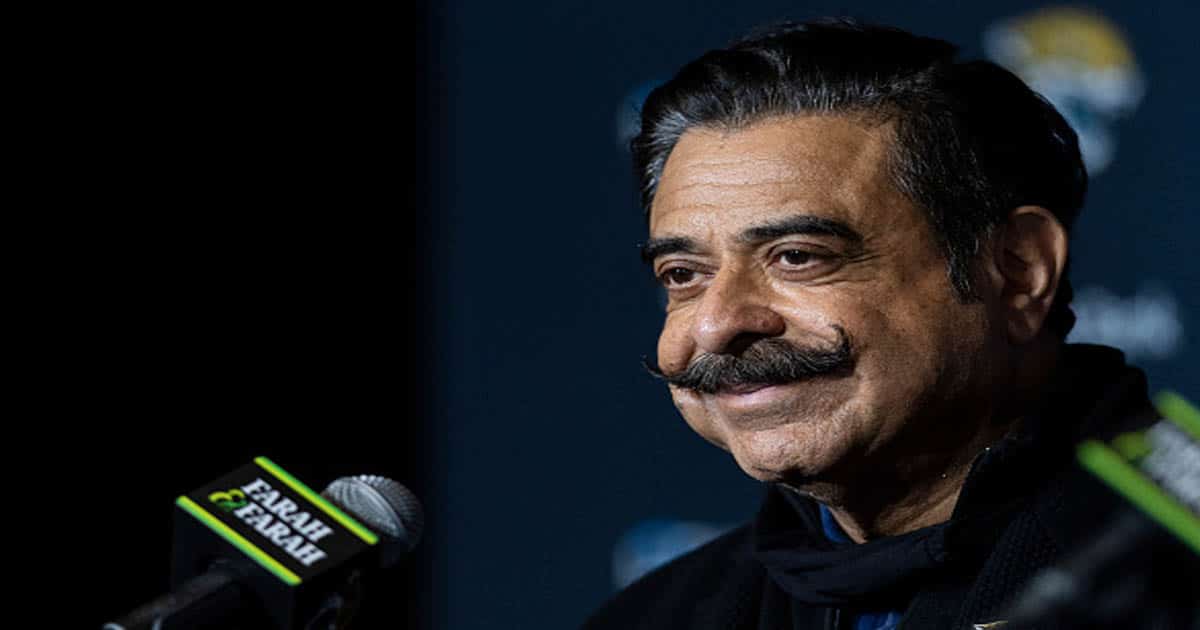 Net Worth: $7.9 Billion
Shahid Rafiq Khan is a Pakistani-American billionaire businessman and sports tycoon who is the principal owner of the Jacksonville Jaguars.
Moreover, Khan is the co-owner of All Elite Wrestling, along with serving as the Fulham F.C. owner. On top of that, he bought auto parts supplier Flex-N-Gate in 1980, eventually designing a one-piece truck bumper.
Stephen Ross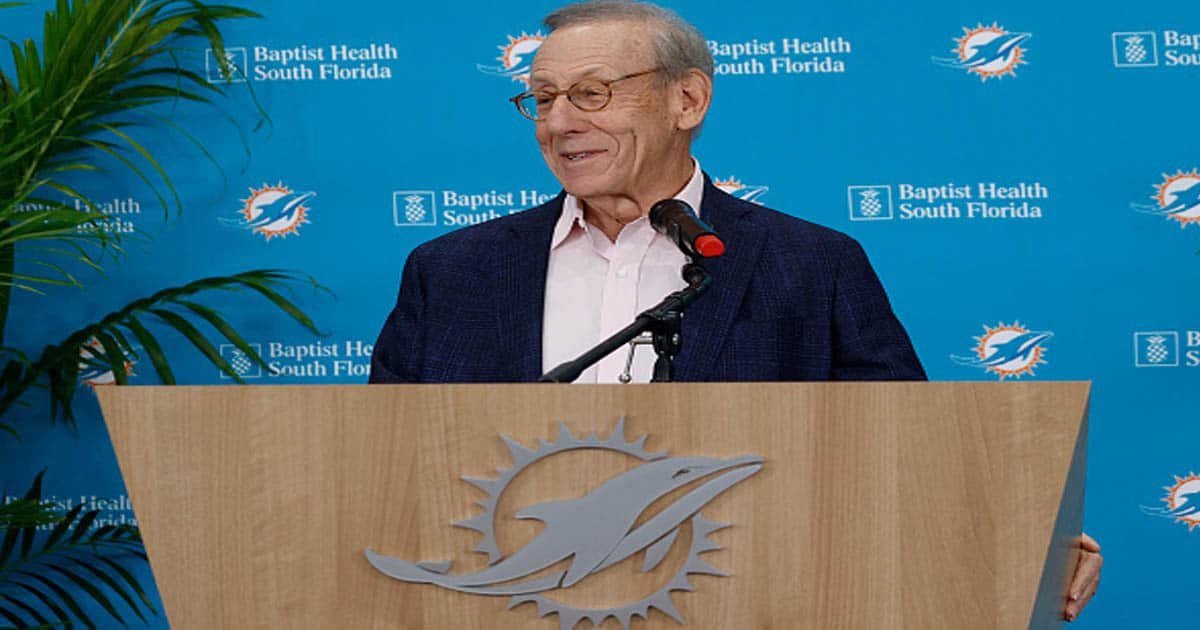 Net Worth: $8.2 Billion
Stephen Michael Ross is an American real estate developer and philanthropist who has owned the Miami Dolphins since February 2008.
Furthermore, Ross is currently the chairman and majority owner of a global real estate development firm named The Related Companies, which he founded in 1972.
Of all the people on the list of the richest NFL owners, Ross has been in the most headlines as of late due to the accusations of former head coach Brian Flores.
Robert Kraft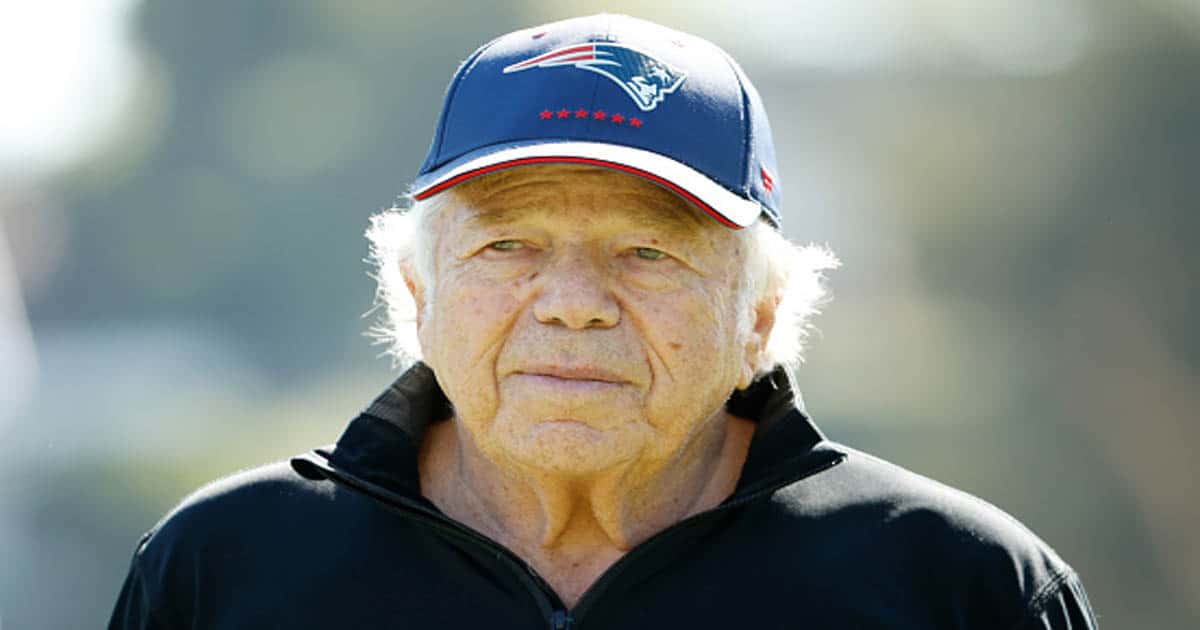 Net Worth: $8.3 Billion
Robert Kenneth Kraft is an American billionaire businessman who has owned the New England Patriots for nearly 30 years. Still, he serves as the chairman and chief executive officer of a diversified holding company known as the Kraft Group.
By now, the group has assets in paper and packaging, sports and entertainment, and real estate development, along with holding a private equity portfolio.
Stanley Kroenke
Net Worth: $10.7 Billion
Enos Stanley Kroenke is an American billionaire businessman who owns five franchises in total with his wife Ann. Additionally, Stan is the owner of Kroenke Sports & Entertainment.
Impressively, Kroenke owns 60 million square feet of real estate, most of which is in the form of shopping plazas near Walmart stores.
Since 2012, his net worth has increased from $3.2 billion to where it is today, $10 billion.
Jerry Jones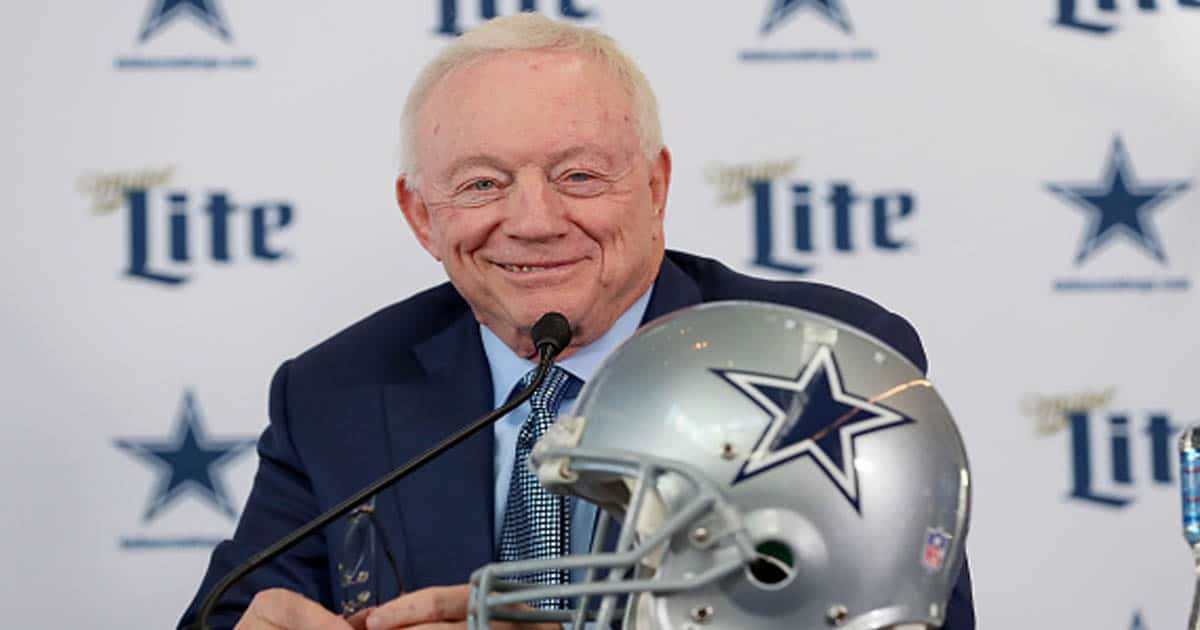 Net Worth: $10.9 Billion
Jerral Wayne Jones is an American businessman who has been the owner, president, and general manager of the Dallas Cowboys of the National Football League dating back to 1989.
Incredibly, Jerry purchased the team for $150 million and it now possesses a worth of $5.5 billion. Meanwhile, his first million came via investments in the oil industry.
Philip Anschutz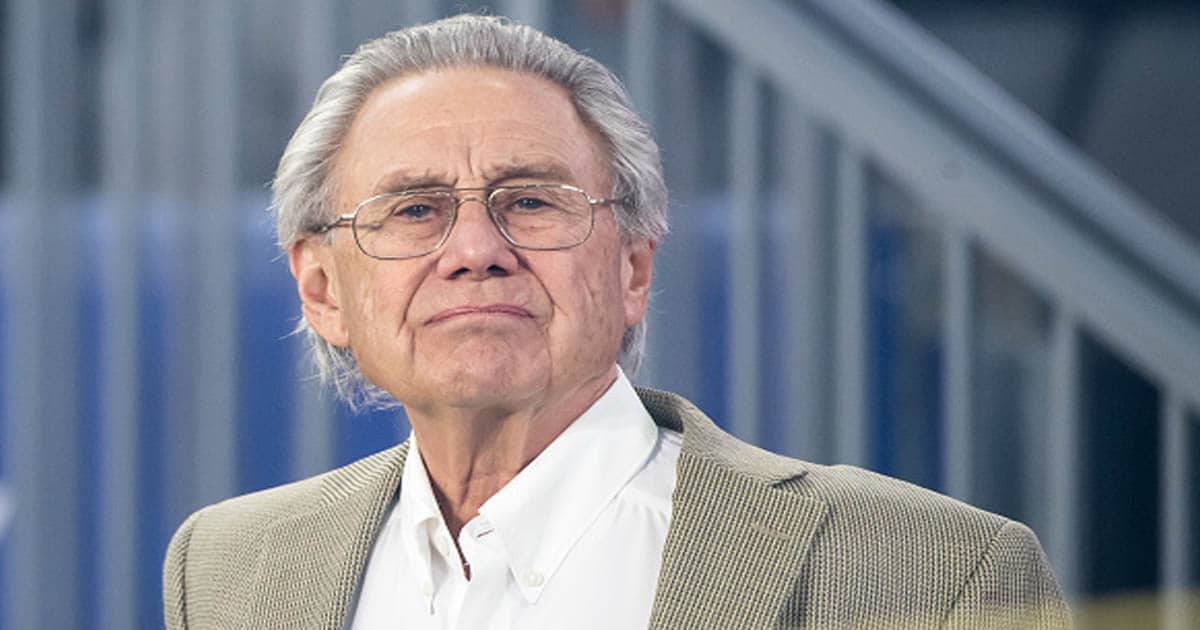 Net Worth: $11.2 Billion
Philip Frederick Anschutz is an American billionaire businessman who owns or controls companies in a variety of industries. Also, he is the sole owner of the Los Angeles Kings as well as a part-owner (one-third) of the Los Angeles Lakers.
Anschutz built the bulk of his fortune through industries such as oil, railroads, telecom, real estate, and entertainment.
Currently, his Anschutz Entertainment Group operates more than 100 arenas and concert venues around the world.
David Tepper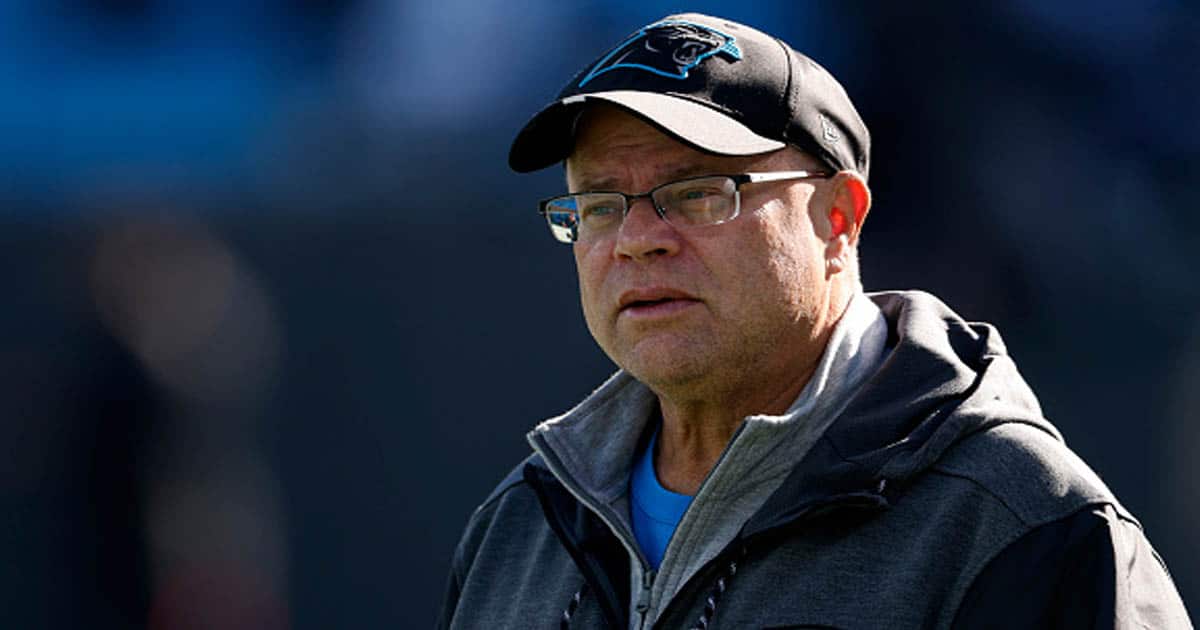 Net Worth: $16.7 Billion
David Alan Tepper is an American billionaire hedge fund manager who is the owner of the Carolina Panthers and the Charlotte FC.
Tepper is the founder and president of a global hedge fund called Appaloosa Management.
In fact, his company once managed $20 billion worth of assets. He's considered one of the best hedge fund managers of his generation.
Interestingly, the wealthiest of all the richest NFL owners has just the 19th most valuable franchise.