Randall Emmett Net Worth: How Rich is the Film Producer Actually?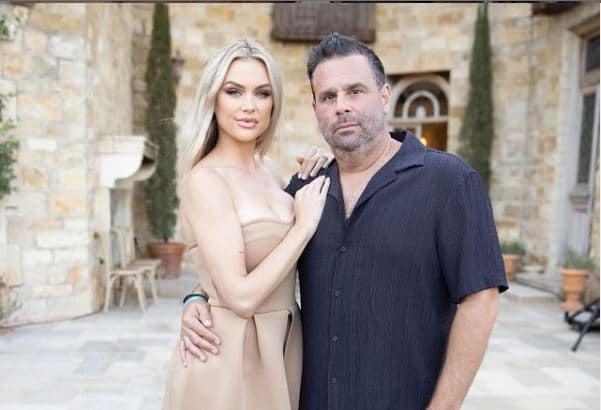 Randall Ives Emmett is an American film and television producer who is best known for producing blockbuster films such as Silence and more recently, The Irishman. He currently serves as the chairman of the company called Emmett/Furla/Oasis Films. As of 2022, Randall Emmett net worth is estimated to be around $20 million.
| | |
| --- | --- |
| Full Name | Randall Emmett |
| Birth Date | March 25, 1971 |
| Birth Place | Miami, Florida, U.S. |
| Profession | Film and television producer |
| Relationship Status | Engaged |
| Net Worth | $20 million |
Early Life
Randall grew up in Miami alongside his younger brother Denis. Having an interest in filmmaking from a young age, Randall decided to become part of the School of Visual Arts in Manhattan through which he received his Bachelor's in Fine Arts.
He was different from other students in the university as he loved filmmaking so much that instead of writing a standard thesis, Randall decided to create a feature film. Through his wits, he managed to bring together a budget of $25,000 for the film and later even sold it too.
Randall Emmett Net Worth and Career
View this post on Instagram
After graduation, Randall started an internship by working for the producer named Jerry Bruckheimer and later also worked for the talent agency called International Creative Management.
By this time, he had become close friends with Mark Wahlberg and because of the trust that he had built with Mark, he was hired as his assistant. He learned a lot from the experience but after finishing working with him, he was at a dead-end and broke.
He mentioned in an interview how he was already in his late twenties and living on the couch of his friend. This was the time that Randall was completely in the hustle and search of investors for his projects.
Finally, he was able to meet with George Furla who offered him funding for the creation of a feature film. Later on, the two started to develop a trust-filled relationship and have created several films together as partner producers.
Over the years, their company has expanded and added a new partner in 2013 named Oasis Ventures Entertainment. Among his films, some of the most successful ones include Extraction, Playback, Lone Survivor, Rambo, Loverboy, and The Irishman.
Though Randall and his partners have experimented with different formats for their films, a common formula which they have adopted over the years is to create films in tax incentive friendly countries where they can shoot in a budget and bringing in a well-known aging star for a bigger payday.
Other than his work in films, Randall is also an active poker player having won four official tournaments and $590,000 in tournament winnings.
Personal Life
Randall was married to Ambyr Childers with whom he has two daughters. However, they separated in 2015 citing differences with their marriage being finalized in 2017. Randall would later become engaged with Lala Kent and have a girl together who was named Ocean Kent Emmett.
He has also gotten into some controversies in his life with one of the more publicized ones being a feud with the rapper named 50 Cent who sparked a social media war against Randall accusing him by saying that Randall owed the rapper $1 million for the show they were working on together called Power.
Randall Emmett Net Worth
As of 2022, Randall Emmett has an estimated net worth of $20 million. It is not by any mistake that Randall has been able to accumulate such a high net worth since he has produced more than 100 films throughout his career with some of them becoming blockbuster hits. Overall, his films have produced more than $1.2 billion in revenue globally.
Randall Emmett News
Lala Kent Thinks an Ex-Boyfriend Is 'The One That Got Away'  Yahoo Entertainment

Brittany Cartwright's Mom Supports Randall Emmett Amid Jax Taylor Feud  Us Weekly

Randall Emmett Paid $75K to Ex-Wife Ambyr Childers for Legal Fees  Yahoo Entertainment