Puma (Black Ink Crew) Net Worth: How Rich is Puma Actually?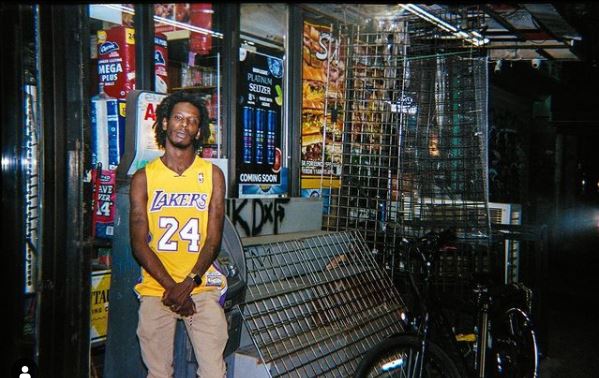 Paul Robinson, better known as Puma is a famous American reality TV personality. He is best known for his appearance on VH1's reality series "Black Ink Crew". Puma has worked as public relations manager at a famous tattoo shop, Black Ink Crew. He also owns his own tattoo shop, Art2Ink. As of 2022, Puma net worth is reported to be around $150,000.
| | |
| --- | --- |
| Full Name | Paul Robinson |
| Birth Date | February 13, 1982 |
| Birth Place | New York City, U. S. |
| Profession | Reality TV personality |
| Wife | Quani Robinson |
| Net Worth | $150,000 |
Early life
Puma was born on February 13, 1982, in New York City, New York, United States. He grew up in The Bronx, one of the poorest boroughs of New York City. Although he was born in a poor family, Puma managed to establish himself as one of the famous tattoo artists of New York. He was named Puma, during the time he was working as a local NYC graffiti artist.
Puma is a childhood friend of Black Ink Crew shop owner, Ceaser Emanuel. He often takes Ceaser as his older brother. As they grew up, they worked together on a tattoo shop, Black Ink Crew. Ceaser owns five shops in different places. Puma was given the responsibility of public relations manager at his shop.
Puma Net Worth & Career
View this post on Instagram
Puma and Ceaser, both became popular TV personalities after both featured on VH1's reality show "Black Ink Crew". The reality series started premiering on January 7, 2013. It shows the story of the daily lives of its staff members, who work at a tattoo shop in Harlem. The reality show has recently been renewed for its 9th season, which started premiering on April 19, 2021.
Puma appeared as the main cast member in the reality series for 4th season. In the 4th season, he made an appearance as a guest, and for the 5th season, he was a recurring member. However, he returned back as one of the main cast members in the 8th and 9th seasons.
A few years back, he had an on-screen feud with Ceaser. The high voltage drama between them became one of the most infamous showdowns of the series. Puma was physically attacked by Ceaser, when he purposely released a lemon pepper chicken wing from his hand on the shop's floor.
After the fight, Puma left his shop and went on to start his own tattoo shop, named Art2Ink. Ceaser, after 2 years, came in a support of Puma and praised him for his new shop. Though, he was a competitor in the end.
Puma's Wife- Quani Robinson
Puma is married to Quani Robinson, one of the recurring cast members of Black Ink Crew. Puma and his wife, Quani have appeared on the 13th Season of the reality show, "Marriage Boot Camp". Puma has admitted that, after being on the reality show, he has been able to communicate better with his wife, Quani.
Before entering into Marriage Boot Camp, he had a lack of communication with Quani . Puma shares a daughter named Tamia with his wife, Quani. He named his daughter Tamia, in memory of his deceased close friend who was going to name her kid, Mia.
Puma Net Worth
Puma has gathered an approximate fortune of $150,000 by 2022. He is able to collect a lump sum figure through his appearance on VH1's show "Black Ink Crew". However, his exact salary for an episode in the show has not come out. Besides that, he is also earning a hefty sum from his own tattoo shop, Art2Ink.