Popp Hunna Net Worth: Height, Age, Wiki, Career & Girlfriend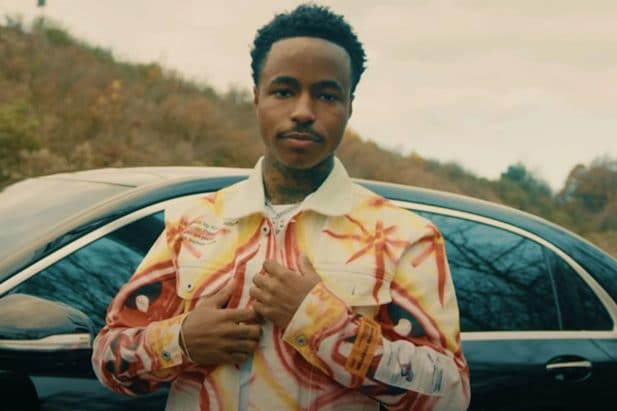 Popp Hunna is a young American rapper, best recognized for his 2020 released mixtape "One Year Later". He is quite popular on Instagram where he is followed by over 75 thousand people. Popp generally shares content related to music, fashion, and lifestyle on his Instagram. As of 2022, Popp Hunna net worth is estimated to be around $400 thousand.
| | |
| --- | --- |
| Full Name | Popp Hunna |
| Birth Date/ Age | October 21, 2000/ 21 years old |
| Birth Place | Philadelphia, Pennsylvania, U. S. |
| Profession | Rapper |
| Relationship Status | Single |
| Net Worth | $400 thousand |
Early Life
Popp Hunna was born on October 21, 2000, in Philadelphia, Pennsylvania, United States. He started working on music in his early days. Popp was clear that he would make a career in music. He loves to write and produce music for his own songs.
Popp has not shared much information about his parents and educational background. But one thing is clear that he really loves his mother. In October 2019, he wished his mother a happy birthday by sharing a post on Instagram.
Popp Hunna Net Worth & Career in Music
Hunna went on to become a popular rapper after the release of a mixtape titled "One Year Later" in 2020. Before that, he worked on few songs which he released on YouTube. In 2018, he released a single called "Choppers". Though the video has not earned more views compared to his recent songs, he has shown an early sign of becoming a successful rapper.
In 2019, he released an official video of the song "Struggle". The song received quite good views. After some time, he released the song "I'm Single". Popp received an overwhelming response from all the music lovers for his exceptional rapping on the song. It became a bit hit which receives around 10 million views.
Popp released other few singles like "It's Cool", "YWN (Young Wild Nigga)" and "Attachments". His next big hit came with the song "Adderall (Corvette Corvette)". The song has over 16 million views on YouTube and still receiving good responses.
Just a few months later, he released a remix version of Adderall (Corvette Corvette) featuring Lil Uzi Vert. The combination of two rap geniuses made the song more interesting and it generated over 29 million views on YouTube.
Popp is still showing his best work as a rapper. His recently released song "Beneficial" featuring Toosii has become another hit song of his career. On January 7, 2021, he released an official video of the song "Mud Baby".
Popp Hunna Height, Weight & Measurements
View this post on Instagram
The 21-year-old rapper from Pennsylvania currently stands at a height of 5 feet 7 inches or 170 cm tall and weighs around 65 kg or 143pounds. His body measurements like chest size, arms size, and waist size are not available at the moment. Meanwhile, his hair color and eye color are both black.
Who is Popp Hunna's Girlfriend?
Popp Hunna is still single, that's good news for all his lady fans. However, a month back in February the rumor of Popp dating with Fight Fight rapper, Asian Doll was circulating all around.
The rumor started when both were seen together in Chicago. Later, both declined the rumors posting a message on Twitter and Instagram. Popp clearly assured his fans that he and Asian Doll are just friends.
Popp Hunna Net Worth
As of 2022, Popp Hunna's personal wealth is estimated to be around $400 thousand. He has earned most of the amount from his music career. Besides music, he has also worked as a professional model for different streetwear clothing brands. That must have added some amount to his net worth figure.
Popp Hunna News
Rapper Popp Hunna's Management Addresses Concerning Self-Harm Video  Complex