Peter Dante Net Worth: How Rich is the Actor Actually in 2022?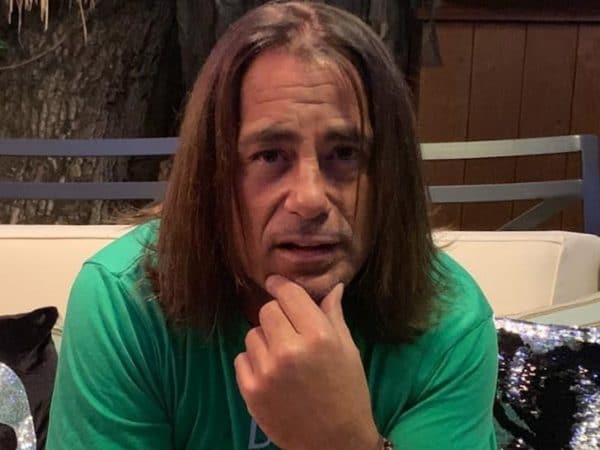 Peter Dante is a 53 years old American character actor, who is mostly known for his appearance in the movies produced by his friend, Adam Sandler's Happy Madison Productions. Peter is also known for his role as Dante in the movie titled "Grandma's Boy". As of 2022, Peter Dante net worth is estimated to be around $10 million.
Peter Dante was arrested in Los Angeles on Wednesday, September 15 for allegedly threatening his neighbor. He was later booked in Los Angeles county jail, though, he was soon released after posting a $50,000 bond.
| | |
| --- | --- |
| Full Name | Peter Francis Dante |
| Birth Date | December 16, 1968 |
| Birth Place | West Hartford, Connecticut, U. S. |
| Profession | Actor |
| Wife | Cynthia Pett-Dante |
| Net Worth | $10 million |
Early life
Peter Dante was born on the 16th of December, 1968 in West Hartford, Connecticut, United States. He was born to his parents, Joan and Anthony. Peter has not shared enough details on his past life. Regarding his education detail, he has done his post-graduation from the Fork Union Military Academy, where he played football and lacrosse.
For graduation, he joined Hofstra University. He continued to play his favorite game, lacrosse even while studying at the University. Peter has in fact served as an assistant coach for Loyola Marymount University's lacrosse team in the 2011 season. Since then, he has coached many club teams, which include the Riptide lacrosse team.
Peter Dante Net Worth & Career
Dante appeared for the first time in an episode of the TV show "The Jeff Foxworthy Show" in 1995. The same year, he made an appearance in another show called "The Larry Sanders Show". In 1998, he showed up as Dave's friend in the romantic comedy movie titled "The Wedding Singer". He continued to act in other different genre movies such as "The Waterboy", "Big Daddy", "Little Nicky", "Mr. Deeds" and "Eight Crazy Nights".
Peter received huge appreciation for his exceptional performance in the 2006 comedy movie titled "Grandma's Boy". He was also a writer and producer of the movie. The movie gathered a whopping $7 million at the box office and generated more than $30 million in DVD sales.
Throughout his career, he has mostly appeared in the movies alongside his friend, Adam Sandler. Besides being a phenomenal actor, he is also a talented musician and singer. He has likewise been a part of the music group, Rad Omen. He released his first studio album titled "Peace, Love, and Freedom" in 2011.
Peter Dante Personal Life
Peter Dante is married to Cynthia Pett-Dante, who is a producer and manager. As per reports, his wife, Cynthia works as a manager of American actor, Brad Pitt. Peter shares two kids with his wife, Cynthia named Jake and Lucas.
Peter has recently involved himself in big trouble as he was arrested and booked in Los Angeles County jail with a felony charge. According to sources, he was bothered by the loud noises from the construction going on in his neighbor's house. Peter allegedly threatened to kill his neighbor and his wife, and his kids. He was later released by posting a $50,000 bond, and he is due in court on January 12, 2022.
Peter Dante Net Worth
As of 2022, Peter Dante's personal wealth is estimated to be around $10 million. Peter's majority of net worth is added from his wife, Cynthia Pett-Dante. In 2016, Peter and Cynthia sold their Malibu Home to actress, Megan Fox for $3.2 million. Later on, Megan sued the couple for $5 million in damages after she found serious issues in the house.
Peter Dante News
Brad Pitt's Manager Buys $5 Million Home on Exclusive Miami Island  The Messenger

Peter Dante, Backed by Danksters, Takes Over Queen City  The SandPaper

Peter Dante Tops Number One on the Music Charts with New Music Releases — GRIND Magazine  GRIND Weekly