Norm Macdonald Net Worth: How Rich was the Comedian Actually?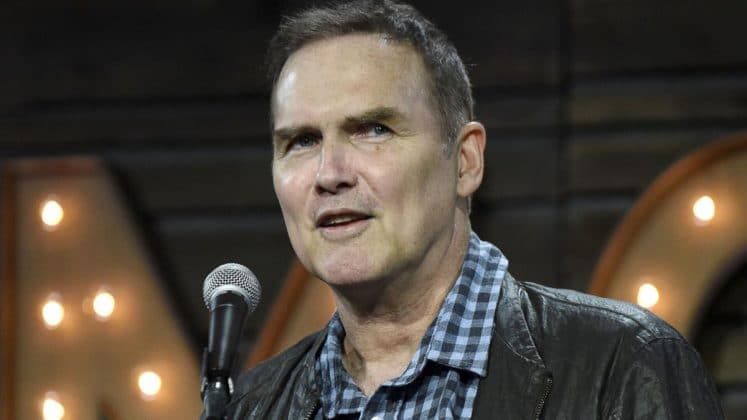 Norm Macdonald was a Canadian comedian, actor, and writer. He is known for his stints on Saturday Night Live. Norm Macdonald net worth before his death is estimated to be around $2.5 million.
| | |
| --- | --- |
| Full Name | Norman Gene Macdonald |
| Date of Birth | October 17, 1959 |
| Born Place | Quebec City, Canada |
| Profession | Comedian, Actor |
| Wife | Connie Macdonald (1988-1996) |
| Net Worth | $2.5 million |
| Died on | September 14, 2021, at the age of 61 |
Early Life
Norm Macdonald was born on October 17, 1959, in Quebec, Canada to parents Ferne and Percy Lloyd Macdonald. His parents were both teachers and worked at CFB Valcartier, a military base based in Quebec City. He also has an older brother named Neil Macdonald who is a journalist for CBC News.
Regarding his education, he went to Quebec High School and then Gloucester High School in Ottawa. Macdonald had an interest in comedy from an early age. In 1985, he used to perform stand-up in Ottawa, appearing regularly at Yuk Yuk, a national comedy club chain in Canada. His popularity grew high and was hired as a writer for the Roseanne sitcom for the 1992-93 season.
Norm Macdonald Net Worth and Career
In 1993, Macdonald joined SNL where he performed impressions of Larry king, Quentin Tarantino, Bob Dole. One of his famous impressions was of Burt Reynolds as a contestant on "Jeopardy!". He was also known for hosting "Weekend Update".
In 1998, Macdonald was removed as "Weekend Update" anchor because of his decline in ratings and was replaced by Colin Quinn. After being removed, he went to Late Show with David Letterman and Howard Stern's radio show where he accused NBC's president Don Ohlmeyer of firing him for making jokes about OJ Simpson.
After leaving SNL, Macdonald starred in the comedy movie 'Dirty Work' co-starring Artie Lange. The same year, he voiced the character of Lucky the Dog in the movie 'Dr. Dolittle'.
From 1999 to 2001, he hosted the show 'The Norm Show'. He has also appeared on several television programs including 'The Drew Carey Show', 'My Name is Earl', 'The Comedy Central Roast of Bob Saget', 'Mike Tyson Mysteries', 'Real Rob', 'Girlboss', 'The Jackie Thomas Show', 'The Larry Sanders Show', and 'Oliver Beene'.
In addition to that, Macdonald has also given his voice in movies like 'Dr. Dolittle', 'The Flight Before Christmas' ,' Dr. Dolittle: Million Dollar Mutts', 'The Adventures of Panda Warrior', 'Vampire Dor', 'The Outback', and 'The 7th Dwarf'.
In 2013, Macdonald launched a video podcast 'Norm Macdonald Live' where he interviewed comedians and other celebrities. In 2018, he had a Netflix talk show with a similar premise to his podcast.
Personal Life
Today is a sad day. All of us here at SNL mourn the loss of Norm Macdonald, one of the most impactful comedic voices of his or any other generation. pic.twitter.com/KQYuuz5eM9

— Saturday Night Live – SNL (@nbcsnl) September 14, 2021
Macdonald was married to Connie Vaillancourt. They got married in 1988 but separated in April 1999. Together they had a son named Dylan who was born in 1993.
On September 14, 2021, Macdonald passed away at the age of 61 from cancer. He had been diagnosed with Cancer nine years prior.
Norm Macdonald Net Worth
Norm Macdonald's personal wealth at the time of his death was approximately $2.5 million. He earned a vast chunk of that money as a comedian which spanned for over 35 years. Norm's fortune had been more if he wasn't been addicted to gambling. He revealed that he was only able to save around $200,000 from his SNL salary despite earning millions on the show.
Norm Macdonald News
Norm MacDonald Called Bill Maher 'Unfunniest Person' Ever  UPROXX

This late 'Saturday Night Live' star predicted Brian Harman's major win  Golf.com

How time-travelling legendary comic Norm Macdonald predicted Brian Harman's The Open win – five years bef…  The US Sun