Nerlens Noel Net Worth: How Rich is the NBA Player Actually?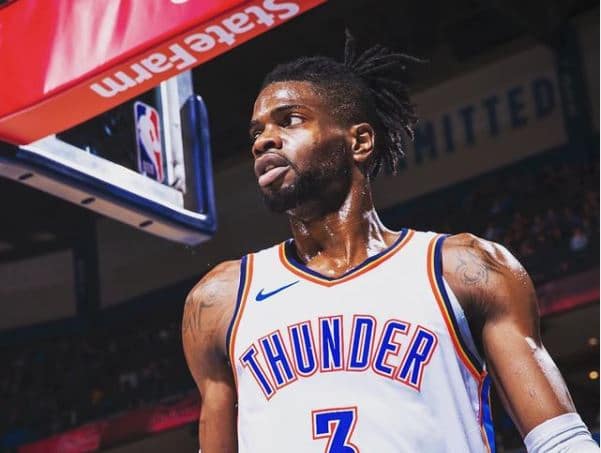 Nerlens Noel is an American professional basketball player who currently plays for the New York Knicks in the NBA. Though his college basketball career ended abruptly because of a serious ACL injury, he would later be drafted to the New Orleans Pelicans during the 2013 NBA draft which launched his professional career. As of 2022, Nerlens Noel net worth is estimated to be around $13 million.
| | |
| --- | --- |
| Full Name | Nerlens Noel |
| Birth Date | April 10, 1994 |
| Birth Place | Malden, Massachusetts |
| Profession | Professional Basketball Player |
| Relationship Status | Single (probably) |
| Net Worth | $13 million |
Early Life
Noel's parents had immigrated to the U.S. from Haiti. He grew up in the U.S. and initially studied at Everett High School. He would later become part of Tilton School where he was an active basketball player. As he grew as a player, Noel would be rated to be the best player in the class of 2012 by ESPN because of which he started to get a lot more opportunities and exposure.
Nerlens Noel Net Worth and Career
View this post on Instagram
Noel joined the University of Kentucky where he participated in several national-level tournaments. His early performances were very impressive as he even managed a single-game record for the university with 12 blocks. However, Noel would suffer a horrible ACL injury on his left knee which forced him to sit out and recover for the rest of the season. Yet, regardless of this setback, he was able to win several accolades including during that first season with the University of Kentucky.
Noel then entered the NBA draft after just one season at university and would be picked as the sixth overall by the New Orleans Pelicans. However, he would later be traded to the Philadelphia 76ers. Though he wanted to contribute on his debut season, his injury was holding him off. However, he finally made his debut in 2014 against the Indiana Pacers. He extended his rookie contract with the 76ers and performed in the next years as well.
During this time, he did face some injury setbacks too with his left knee still being problematic from time to time. He also publicly expressed his dissatisfaction of being played only eight minutes in a game mentioning how he is a much better player than what has been perceived of him by the coaches.
Noel then made a move to the Dallas Mavericks and later re-signed for a one-year deal with them. Later on, he played for the Oklahoma City Thunder for two years after which he has been a part of the New York Knicks.
Personal Life
Nerlens Noel is currently single. He has a total of three siblings with two of them being brothers while he also has a younger sister. Similar to Noel, both of his brothers are very athletic and involved in sports too.
Nerlens Noel Net Worth
As of 2022, Nerlens Noel has an estimated net worth of $13 million. Noel has extended his contract with the New York Knicks which will see him earn $32 million in the coming three years. However, apparently according to Noel, he should have been able to get a contract worth a lot more money if it were not for his agent Rich Paul.
What happened is that his agent convinced him that he should not sign for the Mavericks even though they were offering him $70 million. Paul rather gave him the idea to take a one-year deal for way less money but that he would get a $100 million offer. However, the plan didn't work out as Noel got injured badly. Because of this, Noel is filing a lawsuit against his agent claiming $58 million in lost wages.
Nerlens Noel News
An error has occurred, which probably means the feed is down. Try again later.