Michael Winslow Net Worth: How Rich is the Police Academy Star?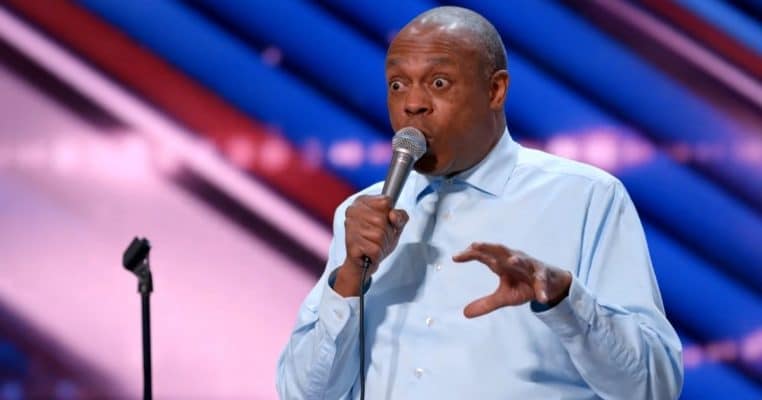 Michael Winslow is an American actor and comedian. He is also a beatboxer, who is often known as "The Man of 10,000 Sound Effects". Michael is best known for playing the character of Larvell Jones in the American comedy films series "Police Academy". As of 2022, Michael Winslow net worth is estimated to be around $2 million.
| | |
| --- | --- |
| Full Name | Michael Leslie Winslow |
| Birth Date | September 6, 1958 |
| Birth Place | Spokane, Washington, U. S. |
| Profession | Actor, comedian, beatboxer |
| Ex-wife | Sharon Winslow |
| Net Worth | $2 million |
| Height | 5 feet 11.75 inches or 182 cm tall |
Early life
Michael Winslow was born on the 6th of September, 1958 in Spokane, Washington, United States. He was born to parents, Robert and Verdie Winslow. Winslow has spent his childhood days growing at Fairchild Air Force Base. For his study, he joined the Lisa Maile School of Acting, Modeling, and Imaging.
Winslow had developed an amazing voice imitating talent at a young age. In his spare time, he would listen to sounds made by the engines, animals, and flatulence, and later, he would try to imitate the sounds. While he grew up, he carried his acting passion along with him, and he participated in various theaters and nightclubs. He would gain positive feedback from the audience after he showed his amazing sound imitation skills.
Michael Winslow Net Worth & Career
Michael had also gathered enough money by performing in nightclubs, and theaters, that would help him to perform as an actor in Hollywood. He made a TV debut by appearing on the TV show called "The Gong Show". In the show, he imitated the sounds of Star Trek, Benji the movie dog, and Jimi Hendrix's Purple Haze. In 1984, he was finalized to play the role of Larvell Jones in the movie series "Police Academy.
Winslow continued to work in other movies such as "Alphabet City", "Gremlins", "Grandview, U. S. A." and "Lovelines". In 1985, he reprised the role of Officer Larvell Jones in the sequel of Police Academy, which was titled "Police Academy 2: Their First Assignment". In the following year, he appeared as Sgt. Larvell Jones in another series of Police Academy "Police Academy 3: Back in Training", and "Police Academy 4: Citizens on Patrol".
Winslow has performed all the sound effects in the 1987 movie "Spaceballs", where he had appeared as a radar operator. To date, he has worked in numerous movies. He had made his last movie appearance in the 2017 movie titled "Killing Hasselhoff". Besides movies and TV shows, he has also brought his sound effects and comedy to the mobile platforms. He made his debut with his sound effects on iPhone and iPod Touch in 2010.
Michael Winslow has recently appeared on the 16th season of America's Got Talent. He has actually appeared as one of the contestants in the show, where he gave an audition presenting his tremendous voice tramentalist talents. Winslow was quite impressive with his sound effect in the audition round. Both the judges and audiences were laughing at his perfect combination of comedy and sound effects.
Michael Winslow Personal Life
Michael Winslow has been married three times. First, he tied the knot with Belinda Church, with whom, he spent eight years together before she died in 1993. Then he married Angela Baytops in 1997. His second marriage ended with divorce in 2001, and after two years, he shared the wedding vows with Sharon Winslow in 2003. However, his third marriage lasted for just a year which was ended with divorce in 2014. Michael has a total of two kids.
Michael Winslow Net Worth
As of 2022, Michael Winslow has been to amass a total net worth of $2 million. He has earned all the money from his involvement as an actor, comedian, and voice artist. Michael is currently appearing in the reality show America's Got Talent. If he goes further in the reality show and ends up as a champion, he would be winning the million-dollar prize amount.
Michael Winslow News
Fun things to do Sept. 29-Oct 3  Daily Commercial

AUDIO: Michael Winslow Covers Rob Zombie's 'The Great American Nightmare' With Nothing but His Voice  Howard Stern

Erie's magic and comedy club set to open 2023 season in February with Michael Winslow  GoErie.com