Mckenna Grace Net Worth: How Rich is the Actress Actually?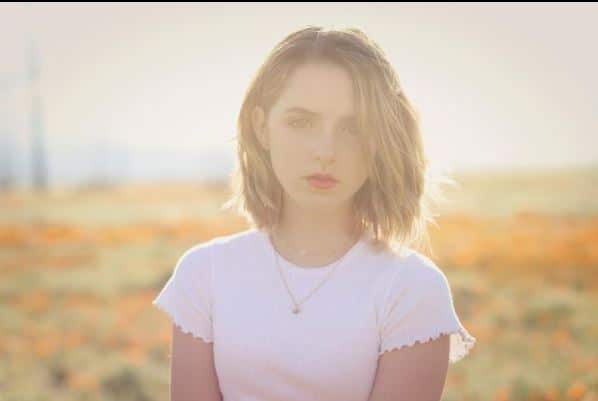 Mckenna Grace is a famous American child actress. She is best known for her splendid performance as Penny Kirkman on ABC's thriller drama series "Designated Survivor". Grace is also known for appearing as Theodora "Theo" Crain on the supernatural horror drama TV series "The Haunting of Hill House". As of 2022, Mckenna Grace net worth is estimated to be roughly $2.5 million.
| | |
| --- | --- |
| Full Name | Mckenna Grace |
| Birth Date | June 25, 2006 |
| Birth Place | Grapevine, Texas, U. S. |
| Profession | Child actress |
| Relationship Status | Single |
| Net Worth | $2.5 million |
Early life
Mckenna Grace was born on 25th June 2006 in Grapevine, Texas, United States. She was born to parents Ross Burge and Crystal Grace. On her 5th birthday, she received a collection of movies featuring actress, Shirley Temple from her great grandfather. After watching the movie collections, she decided to become an actress. Soon, she started taking acting classes, where her teachers were quite amazed to see the talent of the young lady.
Grade had her own agent in quick time, who helped her to get a first job which was a commercial for YMCA. Later, the agent advised her to move to Los Angeles, and with no delay, along with her parents, she went to Los Angeles. There, she gave an audition for the role of Hannah Palmer for the movie "Goodbye World". She was eventually selected for the movie, and with that, she made her movie debut. The movie was released in 2013, and she received restrained feedback from the audiences and critics.
Mckenna Grace Net Worth & Career
View this post on Instagram
Grace has already made a name for herself on the small screen before making a debut in the movie. She has appeared as Jasmine Bernstein in the TV series "Crash & Bernstein". She was a part of the series for 15 episodes. Since then, she has appeared in many TV series like "Gravity Falls", The Vampire Diaries", "Dog with a Blog", "Pickle and Peanut", "Once Upon a Time", The Lion Guard" and "Fuller House".
In 2016, she showed up as a Penny Kirkman in the thriller drama series "Designated Survivor". She received wide recognition for showing incredible performance in the series. Later, she gained further recognition after she appeared as Young Theodora Crain in the horror series "The Haunting of Hill House". Grace will be soon playing a lead role in the horror-comedy series "Just Beyond".
Mckenna has also shown her amazing acting skill in many movies like "Amityville: The Awakening", "Captain Marvel", "Troop Zero", and "Annabelle Comes Home". Grace will be soon appearing in the upcoming movies "Spirit Untamed", "Malignant", "Ghostbusters: Afterlife", and "Crater".
Mckenna Grace Personal Life
Mckenna Grace's present relationship status is single. She has become quite popular on Instagram, where she has 1.4 million followers. Grace is a vegetarian and loves animals. She has also worked along with PETA and Farm Sanctuary for the campaign, which reminds people not to put their dogs in hot cars.
Mckenna Grace Net Worth
As of 2022, Mckenna Grace has bagged a total net worth of $2.5 million. Though, we get more information on how much she earns from an episode in series and movies. Grace is still 15, and she has yet to achieve more fame and fortune in the upcoming years. She will surely make her name count on the top actress list in the next few years.
Mckenna Grace News
Additional Ghostbusters: Frozen Empire filming reportedly scheduled as McKenna Grace gets pulled from upcoming appearance  Ghostbusters News

McKenna Grace Talks Vulnerability With Songwriting & "Baring" Her Soul  Billboard

McKenna Grace Shares Cinematic New Video For "Catch Me"  mxdwn.com