Matt Roloff Net Worth: How Rich is 'Little People Big World' Star?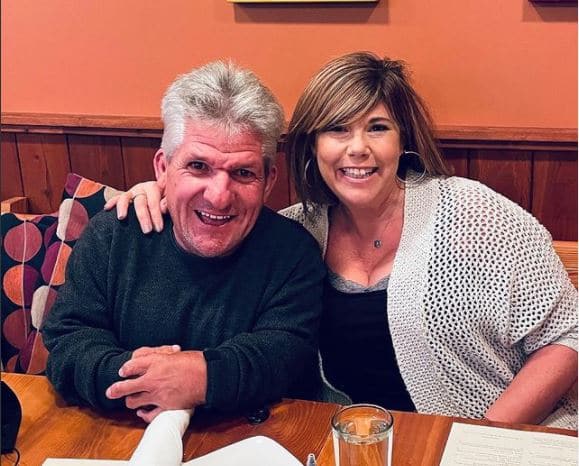 Matthew James Roloff, better known as Matt Roloff is a 60 years old American TV personality, business entrepreneur, and motivational speaker. He is best recognized for his participation in the TLC reality TV show "Little People, Big World", which featured his daily life. As of 2022, Matt Roloff net worth is estimated to be around $6 million.
| | |
| --- | --- |
| Full Name | Matthew James Roloff |
| Birth Date | October 7, 1961 |
| Birth Place | San Francisco, California, U. S. |
| Profession | TV personality |
| Ex-wife | Amy Knight |
| Net Worth | $6 million |
Early life
Matt Roloff was born on the 7th of October, 1961 in San Francisco, California, United States. He was born with degenerative dwarfism called diastrophic dysplasia, due to which he had to go through fifteen operations as a child. Matt was born to his parents, Ron and Peggy Roloff, who often makes their presence on Matt's show "Little People, Big World".
His parents including a sister are of average height, while his younger brother Sam also has a diastrophic dysplasia who uses crutches to walk. He lost his middle brother, Joshua who died at 34 due to a severe heart malformation.
Matt Roloff Net Worth & Career
View this post on Instagram
Matt has served as a computer programmer for the Silicon Valley companies in the late 1980s. He has even sold systems software to Fortune 500 companies. Matt was later encouraged by a friend to work at Sequent Computer Systems based in Beaverton, Oregon. Matt and his wife, Amy later relocated to the Portland area in 1990. He has also worked on various other business ventures including a company named, Direct Access Solutions.
Matt started getting recognized after he appeared in the TLC reality show "Little People, Big World" in August 2005. The reality show was filmed 320 days a year for six seasons. In the first season, Roloff was shown taking a job at the Software company, Amdocs.
To date, the reality show has been aired for 22 seasons. The last season was premiered in August 2021. Recently, a two-hour wedding special was aired on TLC on Tuesday, November 9, 2021. The special episode features Matt's ex-wife, Amy who is getting married to her new partner, Chris Marek.
Matt's former wife, Amy's second marriage is taking place at the Roloff Farms. In the recent episode, Chris and Matt had a good conversation, where Matt advised Chris to let his emotions flow. They also had a conversation on little things which tend to make them emotional.
Matt has been working on his 34 acres farmhouse since the Roloffs bought it in 1990. He also created the Roloff Farm, which features pumpkins, a three-story treehouse, a pirate ship on a lake, a full-sized Medieval castle, a volleyball court, a regulation soccer field, mine shaft, and tunnels. In 2010, the Roloffs expanded their farmhouse by purchasing the 80-acre property next to the farm.
Roloff is also a motivational speaker who is a member of the National Speakers Association. He usually speaks on sales leadership, inclusion, and overcoming odds. Matt has spoken at many corporate events for known companies like Walmart, Tyson Foods, and United Healthcare.
Personal Life
Matt Roloff was married to Amy who also has a genetic order of dwarfism, achondroplasia. He met Amy at the Little People of America convention in the year 1987. The pair quickly gets engaged and they exchanged their wedding vows on September 12, 1987. The pair shares four kids together.
Their three kids are of an average height, while one of their sons, Zach has achondroplasia. The couple announced their separation in March 2014. Though they announced their divorce on June 5, 2015, their divorce was officially was finalized in May 2016. Matt was charged with DUI on June 19, 2007. However, he was later pleaded not guilty to the charge.
Matt Roloff Net Worth
As of 2022, Matt Roloff's personal wealth is estimated to be around $6 million. He must have earned a huge amount through running many business ventures including the Roloff Farms. Besides that, he is also the author of three books.
Matt Roloff News
Little People's Amy Roloff reveals she's a substitute teacher at an elementary school as fans fear show wil…  The US Sun

Little People stars Matt and Amy Roloff's reclusive daughter Molly makes rare appearance with mom at O…  The US Sun

'Little People, Big World's Jeremy and Audrey Roloff Expecting Baby No. 4  Entertainment Tonight