Mason Morfit Net Worth: How Rich is Jordana Brewster's Fiance?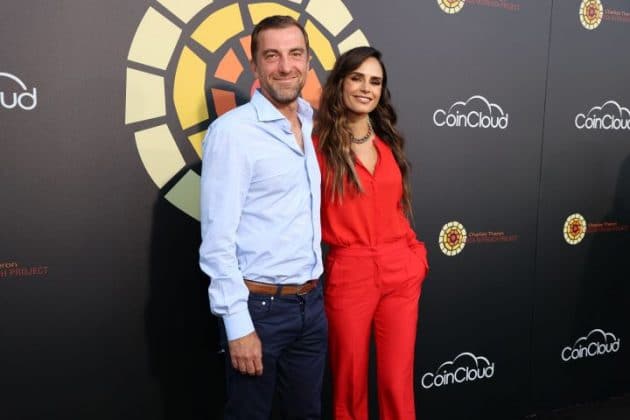 Mason Morfit is an American tech entrepreneur. He is the CEO of the San Francisco-based Investment company, ValueAct Capital. Mason has recently got engaged to Fast & Furious star, Jordana Brewster on Tuesday, September 14. As of 2022, Mason Morfit net worth is estimated to be around $75 million.
| | |
| --- | --- |
| Full Name | Mason Morfit |
| Age | 45 |
| Birth Place | United States |
| Profession | Tech Entrepreneur |
| Fiance | Jordana Brewster |
| Net Worth | $75 million |
Early life
Mason Morfit was born in the United States of America. He has not shared detailed information on his past life, and parents. As per sources, he is 45 years of age. Morfit has spent most of his childhood days outside of the U. S. Sources revealed that one of his parents was working as a diplomat due to which he has lived most of his early days in India and Indonesia.
Mason returned back to the United States along with his family after he reached 7th grade. According to reports, his family settled down in Washington, D. C. While staying there, he studied at the Sidwell Friends School. He graduated from the Sidwell Friends School in 1993. Then, he joined Princeton University from where he received a graduate degree in 1997 with majoring in Political Economy.
Mason Morfit Net Worth & Career
Mason started working as a research analyst at Credit Suisse First Boston after he graduated from Princeton University. He was working at the banking division at Credit Suisse. While serving there, he happened to meet the founder of ValueAct Capital, Jeff Ubben. In January 2001, he joined the Investment company as a President and Chief Investment Officer.
After serving for more than 19 years, he was appointed as the CEO of ValueAct Capital in January 2020. His major responsibility in the company involves the investment decision. He played an important role in the company's decision to make an investment in the pharmaceutical company, Valeant. As per the reports, the company gained a profit of around $3.6 billion by investing in the Valeant.
In 2013, Mason helped to create a report for Microsoft on how the company could increase its profits. After a year in March 2014, he became one of Microsoft's Board of Directors. However, he left Microsoft's board in 2017. A year before he left Microsoft's board, the investment company, ValueAct Capital sold its $0.5 billion worth of Microsoft stock.
Mason Morfit Personal Life
Mason Morfit is currently in a relationship with the actress, Jordana Brewster. Their dating rumors started in mid-July 2020 when Jordana flew to San Francisco to see Mason just after four days she filed a divorce with her ex-husband, Andrew Form.
Mason was also married at the time when he met her. Though, he had started living separately with his wife by the time when he started dating Jordana. Mason shares 3 sons and a daughter with his ex-wife, Anna-Mieke.
On Tuesday, September 14, 2021, Jordana Brewster confirmed that she has engaged Mason Morfit. She shared a selfie on her Instagram where she and Morfit were cozying up on the beach. She was flashing out her massive diamond ring in the picture. Jordana captioned the selfie "JB Soon to be JBM".
Mason Morfit Net Worth
As of 2022, Mason Morfit's personal wealth is estimated to be around $75 million. Mason was included in the list of Forbes "40 Under 40" list in 2014. His current salary as a CEO of ValueAct Capital is reported to be over $2.5 million.
Mason Morfit News
Jordana Brewster has 'special gift' for Mason Morfit for 1st wedding anniversary  Hindustan Times

Jordana Brewster Says She's Planning a 'Really Special' First Anniversary Gift for Her Husband  Yahoo Canada Finance

Jordana Brewster, 43, flaunts phenomenal figure in zigzag bikini at Santa Barbara beach with husband Mason Mor  Daily Mail