Masika Kalysha Net Worth: How Rich is Love & Hip Hop Star Actually?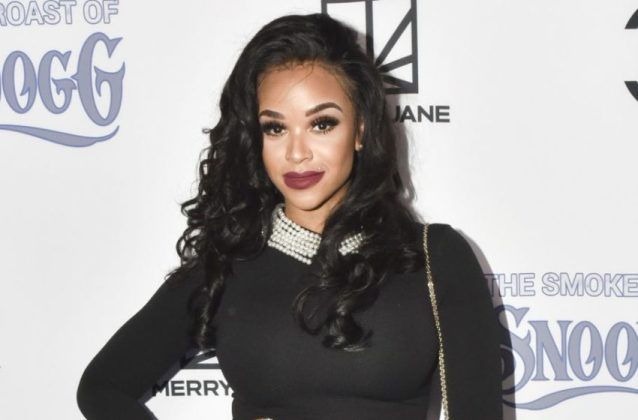 Masika Kalysha is an American actress, singer, songwriter, and reality TV star. She is best recognized for starring as a supporting cast member on the VH1 reality series "Love & Hip Hop: Hollywood" and We TV's "Growing Up Hip Hop: Atlanta". Kalysha has also appeared in many hip-hop music videos for well-known artists like French Montana and Waka Flocka Flama. As of 2022, Masika Kalysha net worth is estimated to be around $500 thousand.
| | |
| --- | --- |
| Full Name | Masika Kalysha Tucker |
| Date of Birth | June 7, 1985 |
| Place of Birth | Chicago, U. S. |
| Occupation | Actress, Singer, reality star |
| Ex-Partner | Fetty Wap |
| Net Worth | $500 thousand |
Early life
Masika's full name is Masika Kalysha Tucker and was born in Chicago on June 7, 1985. She belongs to the African-European ethnicity and she was brought by her parents along with two siblings; an elder sister and an elder brother. Masika has studied at Mount Zion High School. She received her high school graduation degree in 2003. She doesn't have a good academic background, so her father encouraged her to build up a career as an actress.
In August 2011, she shifted her place to Los Angeles, California so that she could pursue her career as an actress and model. But, it was not easy to work in Hollywood so she had to work somewhere for financial support. Her first job in Los Angeles came as a hostess, and after some time, she started getting modeling job offers. She worked as a model in the music videos of famous artists like Walka Flocka, Lil Wayne, French Montana, and Birdman. Masika also appeared in the music video of the hip hop group, Field Mob's song "So What" in 2005.
Masika Kalysha Net Worth & Career
View this post on Instagram
Masika made her debut as an actress in 2007 released romantic comedy movie "Three Can Play That Game". However, it was in 2013 when she started to get recognized after making an appearance on VH1's series "Love & Hip Hop: Hollywood". She appeared as a supporting cast member of the series.
After completing the first season, she didn't show up in the second season and returned back in the third season. Season 3 of the series mainly focused on the birth of her daughter named Khari Barbie Maxwell and co-parenting her daughter with her then-partner, Fetty Wap. Masika continued to appear in the reality series for its fourth season in 2017.
Her presence in the fourth season created a lot of drama as she was seen breaking the fourth wall many times as she was not happy with the producers. Masika told the producers that she would not be starring in the reality series with a new cast member, but, despite her refusal, the producers brought a new member. While showing off anger, she stormed off set and threatened the producers to take legal action against them. After the end of the fourth season with a lot of dramas, she made a decision to not return for the fifth season in 2018. Following the season's reunion special series, she officially quit the show and left VH1. Later on, she appeared on WE TV's reality show "Growing Up Hip Hop: Atlanta".
Kalysha has been a part of the action movie titled "The Prey", which was released in May 2020. She has also sung a few songs herself. Masika dropped a song titled "Andale" featuring the rapper Fetty Wap in 2015. Previous to the release of the song, she has released two songs titled "Hella Hollywood" and "No More". In the fall of 2016, she released her new song titled "My Own, which describes her relationship with her former partner, Fetty Wap. In 2017, she came up with another song titled "OHHH3X".
Personal Life
Masika Kalysha has been in a relationship with rapper, Fetty Wap from 2015 to 2016. She announced her pregnancy with Fetty's child in December 2015.
Masika welcomed a baby girl in March 2016, named Khari Barbie Maxwell. Even though she was claiming that it was Fetty's daughter, the rapper was not accepting Khari as his daughter since he put an allegation on Masika that she was cheating on him. Before dating rapper Fetty Wap, she was in a relationship with a musician, Yung Berg.
Masika Kalysha Net Worth
At the start of 2022, Masika Kalysha's net worth is estimated to be around $500 thousand. She has gathered a considerable amount from appearing on a few reality shows and movies. Other than that, she has also launched a cosmetics line called Khari Barbie Beauty in December 2016. 
Masika Kalysha News
MASIKA KALYSHA POSES IN SWEET PHOTOS WITH HUSBAND AND KIDS  BCK

Fetty Wap and Masika Kalysha feud on Twitter over newborn daughter  New York Daily News