Malik McDowell Net Worth: How Rich is the NFL Player Actually in 2022?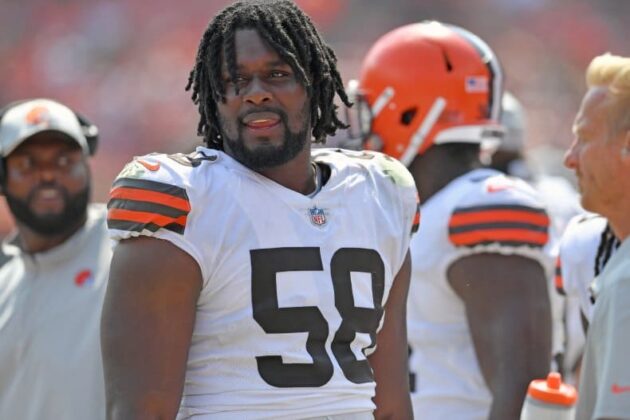 Malik McDowell is an American professional football player, best known for playing in the National Football League (NFL) for the Cleveland Browns. He was drafted in the 2017 NFL Draft by the Seattle Seahawks. As of 2022, Malik McDowell net worth is estimated to be around $2 million.
| | |
| --- | --- |
| Full Name | Malik Devon McDowell |
| Birth Date | June 20, 1996 |
| Birth Place | Detroit, Michigan |
| Profession | Football defensive tackle |
| Relationship Status | Single |
| Net Worth | $2 million |
Early life and College Football
Malik McDowell was born on June 20, 1996 in Detroit Michigan to parents Greg McDowell and Jaya Crowe. He belongs to the African-American ethnicity. Regarding his education, he studied at Loyola High School and Southfield High School. He was rated a five-star recruit by Rivals.com while playing football in high school.
During his time at the high school, he was ranked 26th best player overall. Following high school graduation, he joined Michigan State University and continued to play football for the University team.As a true freshman, he appeared in all 13 games during the 2014 season, where he had 1.5 sacks and 15 tackles. When he reached to sophomore year in 2015, Fox Sports named him an All-American.
Likewise, he made a place in the Second Team All-Big Ten on November 29, 2016. A couple of days later, he announced that would be entering the 2017 NFL Draft, and had signed with an agent. McDowell prepared himself for his upcoming journey by attending nine private workouts and visiting professional football teams such as Seattle Seahawks, Philadelphia Eagles, and Washington Redskins. He was projected to be a first-round pick by the NFL draft experts and analysts.
Malik McDowell Net Worth and Professional Career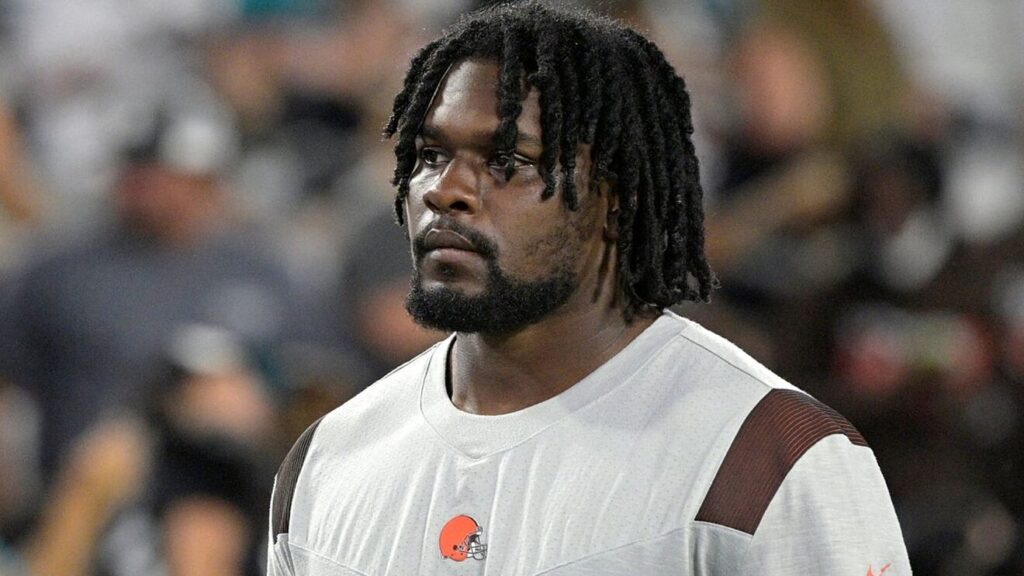 Malik was getting mentioned all over the place in the sports ground. The NFL analyst, Bucky Brooks ranked him the top defensive tackle, and Sports Illustrated ranked him the second-best defensive tackle. He was eventually got selected in the second round of the 2017 NFL Draft by the Seattle Seahawks. He has signed Seahawks on May 25, 2017, for four years. However, on July 30, 2017, he was placed on the reserve list after getting involved in an ATV accident.
On August 3, he made a comeback and was put on the non-football injury list. Nevertheless, he subsequently got involved in another trouble when he was arrested on September 22, 2017, for driving under the influence of alcohol. He was subsequently sent to probation for 12 months on March 20, 2018. Likewise in December 2017, he was arrested for disorderly conduct. Malik was waived by the Seahawks on July 26, 2018, and was placed on the non-football injury list.
On July 12, 2019, he was suspended for the first 2 weeks of the 2019 NFL season after he was charged with assault and operating a vehicle while intoxicated on February 18, 2019. Even though he was reinstated from suspension in September 2019, he was pleased to be guilty in October and sent to prison for 11 months on November 13, 2019.
In May 2020, his agents revealed that he had cleared a medical test to make a come back as a football defensive. Malik was signed with the Cleveland Browns on May 3, 2021, and made a place in the final 53 man roster for the Browns on August 31, 2021.
Personal Life
Malik McDowell's present relationship status is believed to be single. He has been more popular for getting into a controversy than his professional achievement. McDowell has recently been arrested on January 17, 2022, on a charge of public exposure and assaulting a police officer.
He was arrested after a Broward County sheriff's deputy received a report of a naked man walking near a school in Deerfield Beach. When McDowell saw a deputy, at first he yelled at him and subsequently charged him at a full speed with a closed fist. Malik started swinging closed fist punches at a deputy with extreme aggression.
After brutally beating an officer, McDowell escaped from the location. However, he was taken into custody later. According to court documents, he was charged with public exposure, aggravated battery, and obstruction of violent charges. A bond was set for all three charges which are revealed to be $31,000.
Malik McDowell Net Worth
As of 2022, Malik McDowell's personal wealth is estimated to be around $2 million. He had signed a four-year contract deal with the Seattle Seahawks for $6.95 million in May 2017. McDowell has earned the total career earnings of $4,724,659 from appearing in three seasons; 2017, 2018, and 2021.
Malik McDowell News
An error has occurred, which probably means the feed is down. Try again later.