Lojain Omran Net Worth: How Rich is 'Dubai Bling' Star Actually?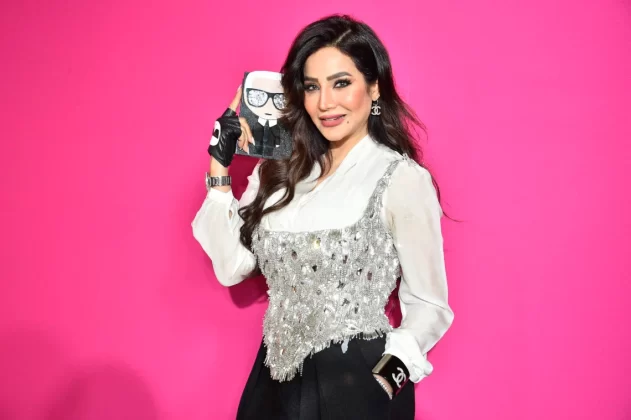 Lojain Omran is a Saudi Arabian TV show host, social media personality, and reality star. She is best known for working as a TV presenter on Good Morning Arabs. Omran is currently in the spotlight for being featured on Netflix's reality series, Dubai Bling. As of 2022, Lojain Omran net worth is roughly around $6 million.
| | |
| --- | --- |
| Full Name | Lojain Omran |
| Birthday | October 26, 1977 |
| Birthplace | Jubail, Saudi Arabia |
| Profession | TV show host |
| Ex-husband | Khaled El Chaaer |
| Net Worth | $6 million |
Early Life
Lojain Omran was born on October 26, 1977, in Jubail, Saudi Arabia. Not much is revealed about her upbringing, parents and education. However, it is known that she has completed her higher education. She has a younger sister, Aseel Omran, who is a famous singer and actress.
Lojain moved to Bahrain from Al Jubail in 2001 and started working as an Operations Manager in the Visa Debit Collection Division. She worked in the banking section until 2004. She was in her late 20s when she decided to join Bahrain's TV industry as a broadcaster. Omran eventually landed a debut appearance on Bahrain TV's show "The Situation with Lojain". Then, she appeared on other shows such as The World of Eve, Around The Gulf, and Ya Hala.
Lojain Omran Net Worth & Career
View this post on Instagram
Omran rose to prominence after she was featured on MBC1's show titled Good Morning Arabs! After getting recognized as a TV presenter and host, she started working on her social media presence. Within a short time, she was able to gain a massive fan following. She was also listed as one of the five Saudi people in the 2017 list of 100 Arab Celebrities. Similarly, she has been featured on the 2018 Arab power List of Gulf Business.
Additionally, she has been cited as one of the most iconic women in Saudi Arabia by Vogue Middle East. Omran shares her work and daily experiences on her social media profiles. In addition to that, she also shares inspiring quotes and words through which she has interactive, cultural, and educative discussions with her followers. Lojain has recently been in the limelight for appearing on Netflix's original reality series, Dubai Bling. The Netflix series focuses on the lives of the 10 wealthiest people in Dubai.
Lojain has more than 10 million followers on Instagram. On the social media platform, she shares photos from her head-to-toe designer wardrobe and her over-the-top lifestyle. Along with that, she also shares pictures hanging out with up-and-coming designers including Valerie Messika.
Besides her notable TV works, she has also been appointed as the ambassador of the Mohammed bin Rashid Award for Tolerance. Likewise, in 2018 she received the Arab Women's Award from the Arab Women's Foundation in London.
Omran fell into controversy in 2019 after she tweeted criticizing a young woman in a club in Saudi Arabia. The young woman had reportedly lifted up her floor-length abaya and revealed her jeans before twerking and dancing. Lojain shared a tweet writing, unfortunately, there are people whose understanding of openness and progress is repulsive. However, her opinion was not taken well by the people living in less conservative Dubai.
Personal Life
Lojain Omran was married to Khaled El Chaaer. She tied the knot with her ex-husband, Khaled when she was only 16. Omran became a mother of two kids before she turned 20. Her daughter, Jilan got wed in a lavish ceremony in Bahrain in 2018. However, her son is no not alive. She spoke for the first time about her son's death on a program, Dubai Cruise on Dubai TV. In the program, she also shared how her son's death affected her marriage life with Khaled.
Nevertheless, Omran didn't reveal how she lost her son. But, her former husband revealed that her son died when he was in Lojain's womb. Khaled also shared that the fetus strangled himself when his son was in his mom's womb which eventually led to brain and heart failure. Following her separation from Khaled, she forgot all details of her marriage. She even wished her ex-partner a happy life in his new marriage.
Lojain Omran Net Worth
Lojain Omran's net worth is estimated to be around $6 million as of 2022. She used to earn an average salary of $40,000 in a year while working as an operations manager in Bahrain. Lojain's estimated annual income as a TV presenter is reported to be around $50,000. Additionally, she also earns around $100,000 from her sponsored post on Instagram. Lojain is believed to be earning an annual income of over $1 million alone from her social media posts.