Loaded Lux Net Worth: How Rich is the Rapper Actually in 2022?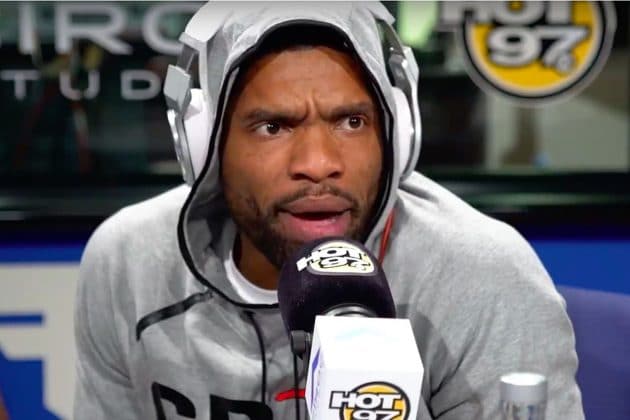 John Lucks, better known as Loaded Lux is an American battle rapper and entrepreneur. He is best recognized for his 2015 released album "Beloved 2". Lux is the founder of the rap battle league, Lionz Den. As of 2022, Loaded Lux net worth is estimated to be around $650 thousand.
| | |
| --- | --- |
| Full Name | John Lucks |
| Birth Date | August 26, 1984 |
| Birth Place | Harlem, New York, U. S. |
| Profession | Battle Rapper |
| Relationship status | Single |
| Net Worth | $650 thousand |
Early life
Loaded Lux stepped into this world on August 26, 1984, in Harlem, New York, United States of America. His real name is John Lucks. He seems to have a passion for rapping from an early age. In fact, Lux was deeply involved in writing and performing rap songs. During the mid-2000s, he was featured on many SMACK DVDs, performing rap battles with Murda Mook, Young Miles, and Charlie Chips.
He used to wear a light Grey hoodie while competing in a rap battle. Lux remained undefeated for seven weeks while performing on 106 & Park's segment Freestyle Friday. For his undefeated win, he was later inducted into 106 & Park's Hall of Fame in 2007.
Loaded Lux Net Worth and Career
Lux founded the battle league named "Lionz Den" during the late 2000s. The league introduced several renowned faces like Arsonal, Tay Roc, Goodz, and K-Shine. They started getting more acknowledgment after performing at Lionz Den. Lux made a climate of battle rap which made those MCs famous all over the world.
In 2006, Lux took a break from a rap battle. He returned to the field after six years in 2012. His first rap battle opponent after the return was Calicoe. The battle was held at URL's Summer Madness 2. He was in best form during the battle, where he impressed with his strong aggressive lines. After the battle, he received mainstream recognition as a talented MC.
Lux mainly uses the catchphrase, You Gon' Get This Work during his rap battle performances. His phrase has become quite popular now and has been used by other rappers like Jay-z for their rap battle and the commercial rap scenes.
He has started a new style before his entry on-stage performance. The audience loves his grand entry before entering the stage, where funeral arrangements are made describing his opponent would have a tough fight. It also resembles the career-ending death battle of his opponent.
In 2014, he competed against popular MCs like Hollow Da Don and Murda Mook. His battle with Hollow Da was named 2014's Battle of the Year. However, he lost the battle to Murda Mook.
Likewise, he battled Charlie Clips in 2015, which is considered one of the most debatable rap battles. In 2017, he competed at the Alpha N Omega event opposite Arsonal. During the battle, he returned on a form with his classic aggressive delivery style.
In 2019, he formed a team with Hollow Da Don named Loaded Hollows. With Hollow, he competed against strong competitors Tay Roc and Chess. Lux was able to show his best form in the battle. He also brought back his old memory wearing Grey Hoodie. After the battle, people started taking the battle as the start of Grey Hoodie Season.
Loaded Lux became more popular after the release of his two albums "Beloved" and "Beloved 2". He has also released several mixtapes "Hail Goku" and "You Gon' Get This Work".
Loaded Lux Personal Life
Loaded Lux might be living single life right now. He has never been in the news for his love life. Lux has been quite active on Instagram these days. His fans can follow his recent updates following him on his official Instagram account @iamloadedlux.
Loaded Lux Net Worth
At the start of 2022, Loaded Lux estimated fortune is summed up around $650 thousand. Besides earning from rap battle leagues, he is also earning some big amount from his clothing line, Grey Hoodie.
Loaded Lux News
An error has occurred, which probably means the feed is down. Try again later.