Kingg Bucc Net Worth: How Rich is the Rapper from Miami Actually?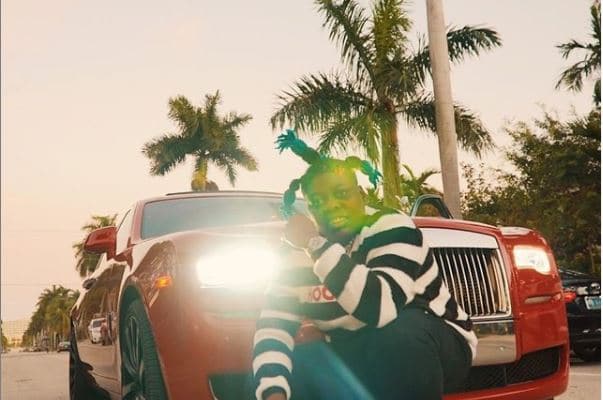 Jay Buck, better known as Kingg Bucc is a rising rapper from Miami. He is best known for his savvy punchlines and signature blue dreadlock bonks. Bucc claimed prominence with his song, Turn Me Up, featuring rapper NLE Choppa. As of 2022, Kingg Bucc net worth is estimated to be roughly $200 thousand.
| | |
| --- | --- |
| Real Name | Jay Buck |
| Birth Date | October 28, 1985 |
| Birth Place | Haiti |
| Profession | Rapper |
| Relationship Status | N/A |
| Net Worth | $200 thousand |
Early life
Kingg Bucc was born Jay Buck on October 28, 1985, in Haiti. He spent his childhood days growing up in the Bahamas. At 8 years of age, he moved to South Florida. He mentioned himself to be a known guy in Miami. He actually got his 10,000 followers just from the streets.
After some time, he flew to Cali and there, he dropped his freestyle. Surprisingly, it went viral and earned him early recognition. The freestyle, which made him an overnight popular took him many years of preparation. He began playing on beats while studying in middle school. Bucc used to rhythmically tap his pencil against the table.
Kingg Bucc Net Worth & Career
Kingg didn't know that his ability to produce an awesome beat until his teacher made him make a song for a school project. He eventually started listening to the songs of his favorite rappers like Lil Wayne, Ludacris, and T. I. At the same time, he was learning to memorize the verses to get familiar with the style and cadence. Bucc ultimately came up with his first song and made his friends listened to that song.
Bucc moved to Atlanta in 2016, where he got a record deal with two recording labels; Atlantic Records and Crown Recordings. Later on, he got an opportunity to work along with Grammy-nominated producer, DJ Hardwerk. With him, he released his debut eight-track EP, Swiper Season in 2019. He released an audio version of the title song, Swiper Season on his self-titled YouTube channel on December 6, 2019.
While, he released an official visualizer of the song on December 11, 2019. He was not getting recognized until his viral song, Turn Me Up was released in October 2020. The song also features famous rapper, NLE Choppa. It was a turning point of his career. The official video of the song was released on WorldStarHipHop channel, which received over 1 million views.
Bucc has been consistently working on his new songs, and uploading the videos on his YouTube channel. On March 29, 2021, he uploaded a video on CJ Whoopty-Zovie freestyle. Likewise, he made another freestyle video on Scat Pack Scat Pack. The freestyle video was uploaded on April 6, 2021, which received over 8K views. His most recent song include "I Aint A Runner/Track Star", which was released on April 26, 2021.
Kingg Bucc Personal Life
Kingg Bucc is possibly single at present moment. There is no news published about him getting involved in love relations with anyone. However, in November 2020, he posted a video on Instagram which had a title "Im not letting no woman beat me mentally Im not a gook". He has gathered a massive fan following on Instagram. Bucc currently has 98.8 followers, and near to reach 100K soon.
Kingg Bucc Net Worth
As of 2022, Kingg Bucc's personal wealth is estimated to be somewhere around $200,000. His major source of income comes from his music career. Since he has just started getting fame, his net worth value will increase for sure in the future.