Keshia Knight Pulliam Net Worth: How Rich is the Actress Actually?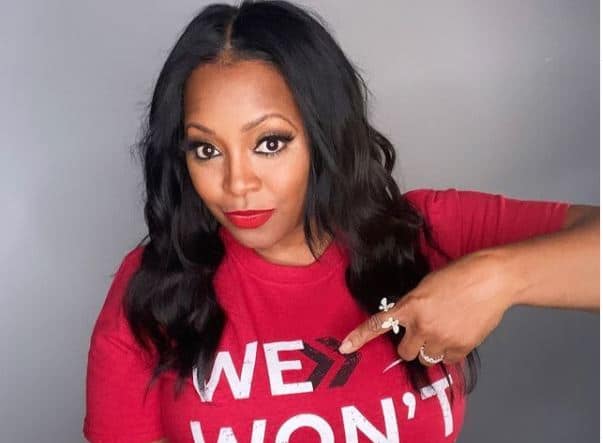 Keshia Knight Pulliam is an American actress who is best known for playing the role of Rudy Huxtable in the popular television series called The Cosby Show which ran from 1984 to 1992. Pulliam played as a child actor and since then has also been part of the show called Tyler Perry's House of Payne. As of 2022, Keshia Knight Pulliam net worth is estimated to be around $6 million.
| | |
| --- | --- |
| Full Name | Keshia Knight Pulliam |
| Birth Date | April 9, 1979 |
| Birth Place | Newark, New Jersey, U.S. |
| Profession | Actress |
| Relationship Status | Married |
| Net Worth | $6 million |
Early Life
When she was only five years of age, she became a part of the show called The Cosby Show. Though she may not even remember much of the shooting she did at this age, Pulliam had a stronger role in the series once she grew older in the show.
At the same time, she was still pursuing his education and went to Foxcroft School from where she graduated high school. Pulliam also continued his further studies by going to Spelman College from where she graduated with a sociology degree in 2001.
Keshia Knight Pulliam Net Worth and Career
View this post on Instagram
Since she was a child actor in a show that became widely popular, Pulliam was able to make the record of being the youngest ever actress to be nominated for an Emmy Award. She was only six years old during this time having made her official debut in acting when she was an infant of only 9 months.
Pulliam was able to perform in several roles from a young age because of which she was even ranked in the 27th position in VH1's list of the 100 Greatest Kid Stars. Since then, she has appeared in several shows with many shows interested in having her because of her recognition from her child acting days.
Among her different appearances include being part of Fear Factor in 2002 in its celebrity version. Pulliam was able to demonstrate her ability to fight fear because of which she was crowned as the winner of the show. Some of her other appearances in similar shows include The Weakest Link and Celebrity Mole: Yucatan.
Though it has been hard to top the child character she played in The Cosby Show, the closest she has come to those performances is in her performance in Tyler Perry's House of Payne where she played the character called Miranda who was the wife of Calvin Payne in the series. Her performance helped her to win several awards including the title of Outstanding Supporting Actress in a Comedy Series.
Personal Life
Pulliam fell in love with Edgerton Hartwell who is a former NFL player. After becoming engaged in 2015, the couple decided to get married in 2016. However, the marriage ended horribly since their divorce occurred that same year.
Pulliam then gave birth to a daughter in 2017 who was named as Ella Grace Hartwell. Pulliam's former husband was then ordered by the judge to pay monthly $3000 to Pulliam for child support. However, in 2020, Pulliam alleged in court that Hartwell had owed her more than $32,000 in child support.
She has moved on and started to date Brad James with whom she became engaged in 2020. They found a connection with their common occupation in acting and recently got married in 2021.
Keshia Knight Pulliam Net Worth
As of 2022, Keshia Knight Pulliam has an estimated net worth of $6 Million. Unlike most people in the world, Pulliam has been successful in making a big chunk of her money as a child actor.
Keshia Knight Pulliam News
Keisha Knight Pulliam Hopes 'The Cosby Show' Will Be Remembered For More Than Bill's Legal Problems  Deadline

PHOTOS: KESHIA KNIGHT-PULLIAM CUDDLES WITH HER LITTLE 'BUBBA'  BCK

All About Keshia Knight Pulliam's Two Children  PEOPLE