Keemokazi Net Worth: How Rich is the TikTok Star Actually?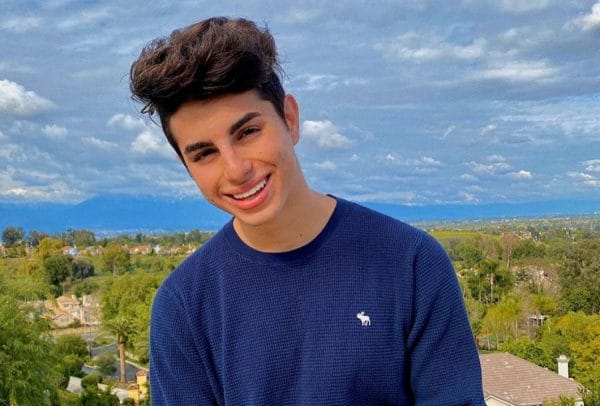 Kareem Hesri, who is better known by his online alias as Keemokazi, is an American rapper and social media personality. He is best known for his following on TikTok which has crossed over 20 million followers through the different funny pranks and skits that he does in his videos. Hesri has also released several singles such as Philosophy, Feel, and Foreign. As of 2022, Keemokazi net worth is estimated to be around $1 million.
| | |
| --- | --- |
| Real Name | Kareem Hesri |
| Birth Date | November 29, 2002 |
| Birth Place | California, USA |
| Profession | Rapper and Social Media Personality |
| Relationship Status | Single (probably) |
| Net Worth | $1 million |
Early Life
Kareem Hesri is of Arabic descent but grew up mostly in the United States. Because of this, he has mentioned in his videos that he doesn't speak Arabic that well.
He has graduated from high school but has not mentioned any plans on going to college so far. When asked where he is studying right now, Hesri replied that he was studying at the University of TikTok about pranks which shows that he is currently only focused on building up his following in the different social media platforms for his career as a rapper.
Keemokazi Net Worth and Career
View this post on Instagram
Many don't know this but he was actually on a TV show called The Last Ship for two episodes before he started doing music. Hesri mentions that he made it clear to himself that what he wanted to do was make music and has focused all his attention on how he can best make it in the music industry in the U.S. He started making TikTok videos in 2019 and initially was able to gain about 11,000 followers. However, later he decided to focus on his music career.
Though the music was his focus area, Hesri saw that there were a lot of people who were going viral for making silly videos. Hesri thought he could make even better videos while also using TikTok to grow his fan base. He experimented with different content initially but one of his pranks went viral so since then he thought that he should focus on creating more of such pranks.
This plan has worked out very well for Hesri as he now has more than 20.7 million followers on TikTok which he has grown in less than 2 years which is very impressive. Early on, Hesri started to distribute his music via SoundCloud but now that he has gotten a bigger following, he has been making music videos and has also partnered with Spotify and Apple Music.
In one of the videos where he features one of his sisters, Hesri has gotten more than 16 million views. In another of his viral videos, he plays a prank on his mother that his drunk right in front of her which was able to get more than 8 million views.
Overall his videos are very much fun-filled and usually involve someone among his family members. They have become their characters in his videos with his mother being the one who is looking after his son's inappropriate actions with some strictness while his father is more laid back.
On the other hand, Hesri is seen to be mostly pranking with his sisters. Other than his TikTok account, he has a Youtube channel with more than 545k subscribers while his Instagram account has more than 3 million followers.
Personal Life
Hesri's mother Nina Hazem features often in his videos and she has become her own social media personality because of her popularity in his videos. Furthermore, Hesri also has five sisters whose names are Sophie, Sara, Serene, Saby , and Sima.
Keemokazi Net worth
As of 2022, Keemokazi has an estimated net worth of $1 million. His primary source of income is from his several social media platforms. According to Social Blade, Keemokazi earns around $8.7K  –  $138.4K per year from his YouTube channel only. Other than that, he also earns from sponsored posts and endorsements from several brands or products.
Keemokazi News
An error has occurred, which probably means the feed is down. Try again later.