Kash Doll Net Worth: How Rich is the Rapper Actually in 2022?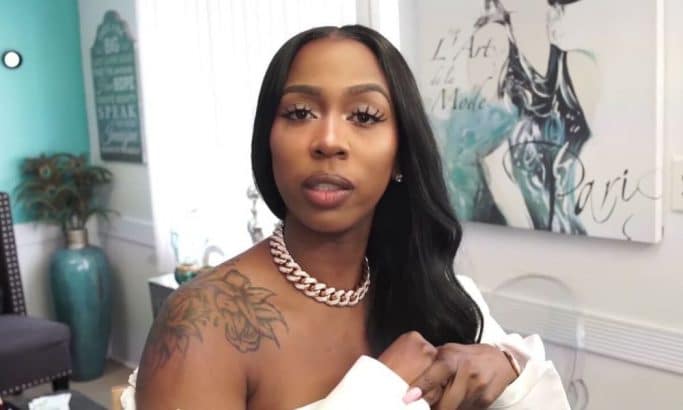 Kash Doll is 30 years old American hip-hop artist. She is best perceived in the music world for her hit songs "For Everybody" and "ice Me Out". Kash is currently signed to Republic Records. As of 2022, Kash Doll net worth is estimated to be around $2.5 million.
| | |
| --- | --- |
| Full Name | Arkeisha Antoinette Knight |
| Birth Date | March 14, 1992 |
| Birth Place | Detroit, Michigan, U. S. |
| Profession | Hip-hop artist |
| Relationship Status | In a relationship |
| Net Worth | $2.5 million |
Early life
Kash Doll was born on March 14, 1992, in Detroit, Michigan, United States of America. She was raised by her single mother. Kash grew up with six siblings. From an early age, she has been providing financial support to her family.
Though she had weak financial status, she never afraid of dreaming big. Since childhood, she had a dream of establishing herself as a renowned rapper. Kash even wrote few songs and performed freestyle.
Kash joined Henry Ford College to study business management. But, she had to quit her study because of her poor financial condition. At earlier, she worked as a strip club dancer. While dancing at the club, she showed her rapping skill.
Kash Doll Net Worth & Career in Music
View this post on Instagram
Kash earned more money from rapping than dancing on a beat at the nightclub. One night, she got a big sum of $26,000 while performing at the club.
Kash was searching for a way to reach her musical dream at the time, she was working as a dancer. She even got signed to a record deal with Detroit's local record company. But, something went wrong and the deal got canceled. After that, she started using social media and posted short videos of her singing and performing raps.
Eventually, her videos reached popular rapper Drake and he sends an invitation to her asking to open in one of his shows which were happening in Detroit.
In 2015, she took the first step closer to her dream by releasing a remixed song "2 On". Soon after some time, she came with a song called "Run Me My Money". The song went viral on all social media platforms. Kash continued her early success by releasing another mixtape titled "Keisha vs Kash Doll".
In 2018, she dropped her first EP titled "The Vault" on all streaming platforms. One of the songs from the EP titled "For Everybody" became very popular. The music video of the song generated more than 10 million views on YouTube.
On the special occasion of her 26th birthday, she gave a surprise to her fans by releasing a new mixtape titled "Brat Mail". In 2018, Kash signed a new record deal with label company Republic Records. Her first song under the record label titled "Ice Me Out" was released in November 2018. She received an overwhelming response soon after the release of the song.
After that, she released another song "Hustla". She highlighted her experience as a strip dancer in the song, which was loved by her fans. In June 2019, she got a chance to sing along with famous rapper, Lil Wayne on her new song "Kitten". Later, she was featured on rapper Iggy Azalea's new song "Fuck It Up".
Kash Doll recently released a single titled "Bad Azz" featuring DJ Infamous and Mulatto. Likewise, she sang the song "Bossa Nova" featuring Tee Grizzley.
Kash Doll Personal Life
Kash Doll is presently dating some guy whom he calls a Sugar Daddy. On her last year's birthday, she received a brand new Bentley truck from her boyfriend. She even shared a video riding a Bentley on Instagram. She is a very popular music artist on Instagram, where she is followed by 5.5 million people.
Kash Doll Net Worth
Kash Doll has been grabbing the attention of music lovers for a long time now. She has struggled a lot to reach the stage where she is today. Kash Doll has gathered an enormous fortune of $2.5 million by 2022. She has earned most of the money from her music career, concerts, and tour events.