Joyner Lucas Net Worth: How Rich is the Rapper Actually in 2022?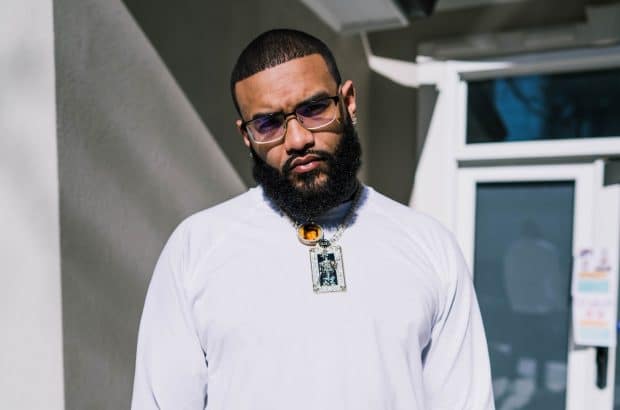 Gary Maurice Lucas Jr., who is better known as Joyner Lucas is an American rapper and songwriter. He is best known for his hit single titled Ross Capicchioni which was released in 2015. Furthermore, he is also the rapper behind the viral song called I'm Not Racist and has also released mixtapes such as 508-507-2209. As of 2022, Joyner Lucas net worth is estimated to be around $3 million.
| | |
| --- | --- |
| Full Name | Gary Maurice Lucas Jr. |
| Birth Date | August 17, 1988 |
| Birth Place | Worcester, Massachusetts |
| Profession | Rapper and songwriter |
| Relationship Status | Single |
| Net Worth | $3 million |
Early Life
Lucas studied at South High Community School in a place called Worcester where he grew up for the majority of his childhood. When he was only 10 years old, he had first picked up rapping and has not stopped ever since then.
Joyner Lucas Net Worth and Career
View this post on Instagram
Initially, Lucas started to perform under the alias of G-Storm. But he later changed it to Future Joyner since it matched his personality more. It was during this time that he had starting working with Cyrus tha Great. Their partnership seemed to click and so they decided in forming a group where they could perform together called Film Skool Rejekts.
Once the group started to work together, one of their early releases was Workprint: The Greatest Mixtape of All Time. Over time, Lucas worked on his solo career as well and decided to release his own solo mixtape which was titled to be Listen to Me. Since his stage name at the time was Future Joyner, he had to change his name at this time.
This was because the rapper Future had gotten mainstream hip-hop attention at that time and he didn't want people to be confused because of this. As a result, it gave birth to what became his final stage name which was Joyner Lucas. Over the next couple of years, he released mixtapes such as LFO's (Low-Frequency Oscillators) and Ross Capicchioni.
Ross Capicchioni became a big hit and it opened up new pathways for his career as people in the industry started to notice him and his abilities. With the momentum gathering up, he would be signed with Atlantic Records which seemed to be a breakthrough point for him.
Along with them, he released the mixtape called 508-507-2209 which became a big hit with several of the singles within the mixtape managing to make it to the Billboard list. Among the greatest works in his career so far has been the song called I'm Not Racist which would quickly go viral on Youtube.
The song covered the contemporary issue at the time of the race in society which was also very controversial too. Many people appreciated the meaning and message that Lucas tried to give through this song with the video even being nominated for the Grammy Award for Best Music Video during the 61st edition of the Grammy Awards.
Personal Life
Lucas was in a relationship with Carmen Julissa Ayala through whom he has a son named Joyner Messiah Lucas. His love for his son has led to the son has been featured or mentioned in several of his works.
One of his albums is also titled ADHD which is based on his personal life since he was diagnosed with ADHD when he was a kid. In the album, he has shared the different circumstances he had to face as a result of this diagnosis in his life. He was rumored to be in a relationship with Ashanti but this doesn't seem to be true.
Joyner Lucas Net Worth
As of 2022, Joyner Lucas has an estimated net worth of $3 million. Most of his earnings are from his album sales and live performances.
Joyner Lucas News
Joyner Lucas Reveals He "Scrapped" Upcoming Experimental Album  Yahoo Entertainment

Joyner Lucas drops off action-packed visual for "24 hours to live"  REVOLT

Joyner Lucas Says He & Will Smith Are Creating 'A Whole Album'  The Shade Room