Karl Cook Net Worth: How Rich is Kaley Cuoco's Ex-Husband?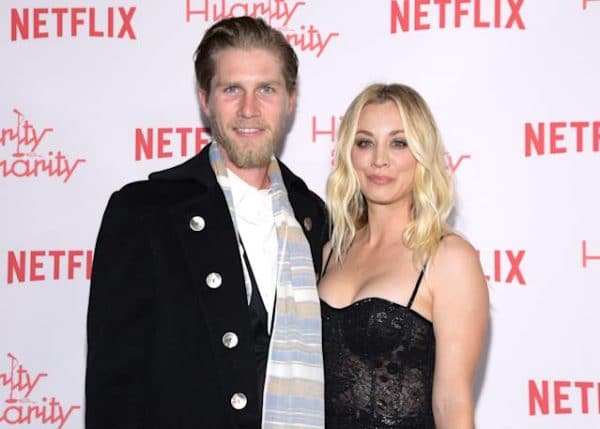 Karl Cook is an American equestrian who owns the Pomponio Ranch. He is also the technology heir since his father Scott Cook is the billionaire founder of Intuit which is known for producing products such as Quickbooks and TurboTax. As of 2022, Karl Cook net worth is estimated to be around $100 million.
| | |
| --- | --- |
| Full Name | Karl Cook |
| Birth Date | December 25, 1990 |
| Birth Place | California, United States |
| Profession | Equestrian |
| Relationship Status | Kaley Cuoco (ex-wife) |
| Net Worth | $100 million |
Early Life
Karl was born on December 25, 1990, in California, United States. He has not disclosed many details about how his upbringing was though we can assume that it was pretty great considering the wealthy family that he comes from.
Karl Cook Net Worth and Career
View this post on Instagram
Karl has mentioned his love for horses as well as horse riding. He has even participated in several tournaments such as SmartPak Grand Prix and UltrOz Jumper where he has also won great prize cash prizes because of his victories. In 2020, when he competed in the Voltaire Grand Prix, he won $100,000. Furthermore, he also won a similar amount for a victory during the Riders Cup Grand Prix.
He looks after the ranch that their family owns in California where they are focused on breeding the horses as well as training them for different competitions. Some of his other interests include woodworking as he likes to make custom woodworks. Furthermore, he is also an avid photographer.
Personal Life
Karl Cook first met with Kaley Cuoco in 2016. Though Kaley had already become very famous through the popularity of the hit sitcom The Big Bang Theory, Karl didn't know who Kaley was which Kaley later mentioned in an interview made her feel even better about him. The two found a connection through their mutual love of horses which would be their main point of conversation. Over the years, their relationship got stronger and more public too with the couple openly posting snippets of their life on social media such as Instagram.
A big moment would come in their relationship when Karl decided to propose to Kaley during her 32nd birthday two years after they initially started seeing each other. They eventually got married in 2018 but oddly didn't live together as both of them were having their separate lives through their work.
However, in 2020, they finally started to live together. However, fans would be shocked when it was announced in September of 2021 that the couple was separating. Many fans couldn't believe it as just a couple of weeks ago both Karl and Kaley were posting messages of love to each other on Instagram. The two would make this announcement via a joint statement that they did and have mentioned they will not be providing any more additional details regarding what has led to them going their separate ways.
Karl Cook Net Worth
As of 2022, Karl Cook has an estimated net worth of $100 million. His father Scott Cook is estimated to be worth $6 billion as per Forbes and has been able to achieve this net worth because of the company he founded called Intuit which focused on providing tax software solutions such as TurboTax as well as Quickbook that have been adopted by the majority of the population.
Karl has been able to do very well because of this as well though he has also been focusing well on his ventures. During the time that Karl and Kaley were married, they bought a huge home in a place called Hidden Hills for $11.75 million. But now with their separation, there will probably be discussions among the two about what they will do with their assets.
Karl Cook News
An error has occurred, which probably means the feed is down. Try again later.