Kane Lim Net Worth 2022: How Rich is the 'Bling Empire' Star?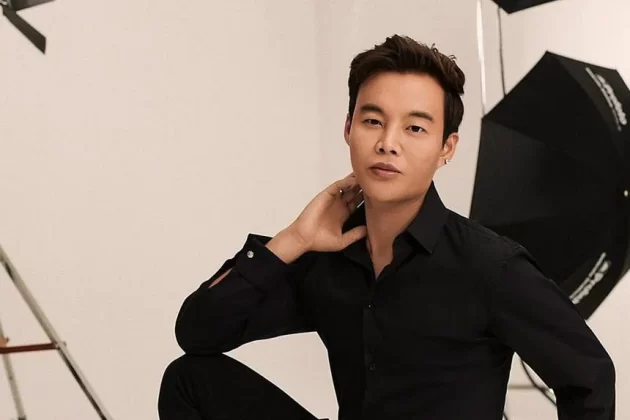 Kane Lim is a Singapore-born American real estate agent and reality star. He is best known for starring on Netflix's popular reality series, Bling Empire. Kane is the first Southeast Asian ambassador for Rihanna's line of beauty products. As of 2022, Kane Lim net worth is roughly around $20 million.
| | |
| --- | --- |
| Full Name | Kane Lim |
| Birthday | December 5, 1989 |
| Birthplace | Singapore |
| Profession | Real estate agent, Reality TV star |
| Relationship Status | Unknown |
| Net Worth | $20 million |
Early Life
Kane Lim was born on December 5, 1989, in Singapore. Not much detail is available regarding his parents. However, it is known that his family are involved in the real estate and shipping business for a long time. Along with that, his family also owns several malls and commercial buildings in Singapore and Thailand. According to his parents' social media posts, they celebrated their 31 years of marriage anniversary in May 2020.
Kane completed his school education at the Anglo-Chinese School. Then, he attended the Anglo-Chinese International School. Afterward, he joined the Fashion Institute of Design and Merchandising (FIDM) in 2010. He held his Bachelor's degree in Arts where he majored in Merchandise Marketing from the Fashion Institute in 2013. Initially, he worked as a Corporal for Singapore Armed Forces until 2010.
Kane Lim Net Worth & Career
In December 2018, he established Merryland Pacific Limited. He became the President of the company. In December 2012, he co-founded the company, Leighton & Kane. He is involved as the designer of luxury customized items in his company. Kane started an online store, Thefashionfund_ in January 2014. Through the company, he raised money for various charities. In early 2018, he started K-ix Capital in Los Angeles Area.
Kane was in his 20s when he made his first million from his shoe brand. He is known for spending his money on shoes and other expensive clothing. Kane has a collection of high-end kicks that has a value of over $300,000. Kane was 17 when he took a loan from his father with a promise to pay it back. It took him just two months to earn a million only by investment. Thereafter, he moved to Los Angeles to make a career in real estate.
Lim was known to people after he appeared in Netflix's reality series, Bling Empire. The reality series takes the viewer through the lives of many affluent Asians and Asian American who lives in the Los Angeles area. The series follows the group as they host parties, go shopping, and even when fulfilling their personal and professional commitments.
The Bing Empire Season 3 started airing on October 5, 2021. The trailer for Season 3 was launched on September 21, 2022. LA's wealthiest Asians are back in the new season including Anna Shay, Guy Tang, Christine Chiu, Jaime Xie, Kelly Mi Li, Kim Lee, Kevin Kreider, Leah Qin, and Mimi Morris. Along with them, there's also a cameo from Selling Sunset star, Chrishell Staude who is known to be a bestie with Kane Lim.
Personal Life
View this post on Instagram
Kane Lim's love life is still unknown. He has been called the perfect gay bestie by the Bling Empire viewers. He is also called the manic pixie dream gay bestie. However, he has never discussed his true sexuality on reality shows. In the Bling Empire Season 1, he was seen asking Anna Shay's friend, Florent Bonadei for his phone number. Nevertheless, there was no sign that he and Florent began dating after the show.
Kane Lim Net Worth
Kane Lim's personal wealth is estimated to be around $20 million as of 2022. He has earned a massive fortune from investments in real estate, and stocks. His net worth value increased after he launched an athleisure line called B.L.I.N.G in August 2022. Besides that, he is also an active philanthropist who has contributed to charities such as Uplift Services and Miracles For Kids.