Sheryl Leach Net Worth: How Rich is the Author Actually?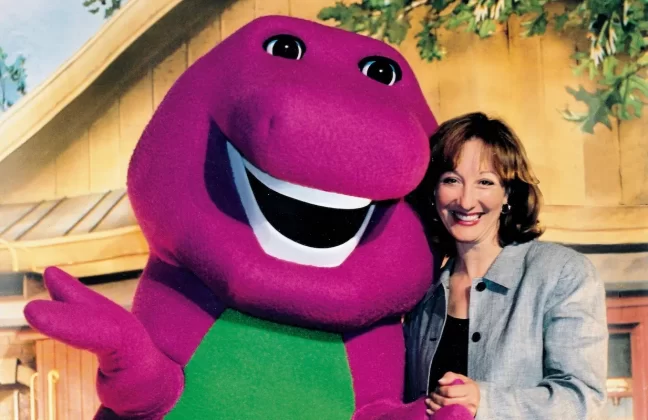 Sheryl Leach is an American author, TV show creator, and producer. She is best known as the creator of the popular children's TV series, Barney & Friends. Leach worked on the show until 1998. As of 2022, Sheryl Leach net worth is roughly around $20 million.
| | |
| --- | --- |
| Full Name | Sheryl Leach |
| Birthday | December 31, 1952 |
| Birthplace | Athens, Texas |
| Profession | Author, TV show creator |
| Partner | Howard Rosenfeld |
| Net Worth | $20 million |
Early Life
Sheryl Leach was born on December 31, 1952, in Athens, Texas. She studied at Southern Methodist University (SMU) and earned a bachelor's degree in elementary education. Afterward, she attended Texas A & M University and received a Master's degree in bilingual education. Following then, she joined Texas A&M University-Commerce and earned an honorary doctorate degree.
Sheryl Leach Net Worth & Career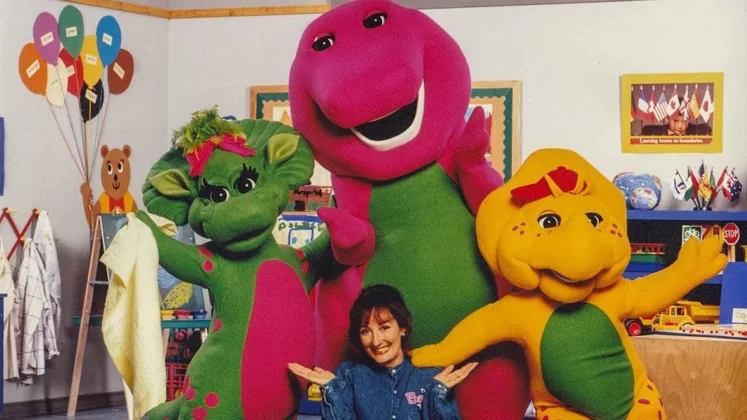 Sheryl initially worked as a school teacher in Texas. After that, she started working at a local family-run business, Developmental Learning Materials. However, she quit the job after giving birth to her son. After a while, she realized that she needs some sort of distraction for her excited 2-year-old son. At that time, there was a lack of enough content for kids. Then, she began searching for the things that would hold the attention of a 2-year-old. Unfortunately, she couldn't find many things on the market.
Leach eventually came up with an idea on creating an animal that would entertain kids. She decided on selecting dinosaurs as they were her 2-year-old son's favorite prehistoric creature. In the end, Leach got a lovable, pear-shaped dinosaur with no sharp teeth, no claws, no spikes, and no talons but with goofy large feet and a permanently fixed smile. During the mid-1980s, she along with co-creators, Dennis DeShazer and Kathy Parker developed and launched the Barney property in over 150 countries worldwide.
In quick time, Barney became one of the highest-rated kid's TV series and best-selling kid's brands globally. After some time, Leach came up with a team and created a series of home videos, Barney and the Backyard Gang. The home videos were later sold directly to the public. In the meantime, Larry Rifkin a Connecticut Public Television employee rented a Barney video for his daughter.
Larry really liked the concept and met Leach and other co-creators and talked with them about putting Barney on TV. In October 1991, production started on the new TV show which was titled, Barney & Friends. After a year in April 1992, the TV show premiered on PBS, and following that, Barney received numerous awards and honors.
On October 12, a new documentary premiered on Peacock titled "I Love You, You Hate Me". The documentary exposed some horrifying details about Leach's life revealing how she went through an ugly divorce, a suicide, and the arrest of her son. Leach even chose Barney over her own son and was driven more toward Barney which ultimately affected her marriage.
Personal Life
Sheryl Leach was married to James (Jim) Leach. She separated from Jim through a divorce in 2001. Subsequently, after three years, Jim died by suicide. At the time, when she was so obsessed with Barney, she moved to a corporate headquarters in Dallas skyrise leaving her husband to be a stay-at-home dad. Jim eventually became depressed that time, which ultimately affected their marriage and in the end, they separated by divorce.
Leach was extremely busy with her work. On the other hand, her son, Patrick has no one around with him except a fake sibling; Barney. At the same time, he also went through multiple surgeries and had to deal with a benign brain tumor. Patrick even got addicted to marijuana. In 2013, Patrick was arrested for shooting his Malibu neighbor in the chest. He was caught by police with a loaded rifle and a bulletproof vest. Patrick was later released after five years and now, he is a married man and parenting two kids.
Sheryl Leach Net Worth
Sheryl Leach's personal wealth is estimated to be around $20 million as of 2022. Leach has been involved in sponsoring numerous projects with her life partner, Howard Rosenfeld through a philanthropy organization, the Shei'rah Foundation. Additionally, Leach and Rosenfeld are involved in community development and land conservation projects. Leach also supports farming causes and organizations.