Judi Sheppard Missett Net Worth: How Rich is CEO of Jazzercise?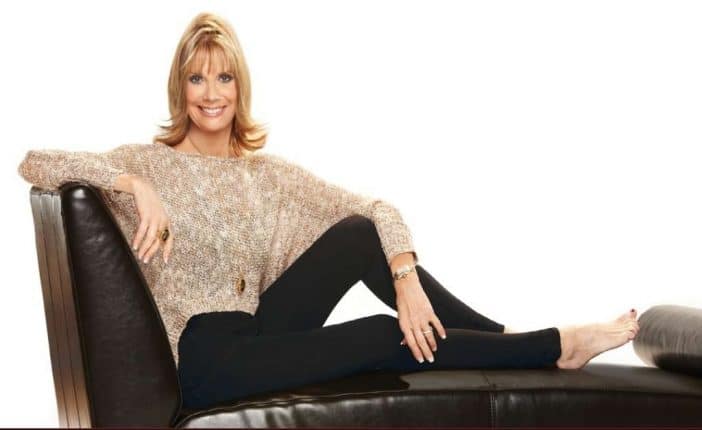 Judi Sheppard Missett is the founder and CEO of Jazzercise which has helped to revolutionize fitness culture throughout the world. As of 2022, Judi Sheppard Missett net worth is estimated to be around $100 million.
| | |
| --- | --- |
| Full Name | Judi Sheppard Missett |
| Birth Date | 1944 |
| Birth Place | Red Oak, Iowa, United States |
| Profession | Founder and CEO |
| Relationship Status | Married |
| Net Worth | $100 million |
Early Life
Judi grew up having dance as her hobby from a young age with her mother having an instructor for her too. Judi studied at Northwestern University during which she used to teach at a dance studio. However, the problem was that though people would enthusiastically come and join the class, many would drop out.
When she started to think about why this was happening, Judi figured out that women wanted to look like the dancers but not have to do the kind of work that the dancers did. It is from this insight that she started to give fitness classes which she would call Jazzercise.
The idea was to create workout routines that were for fun with a mixture of jazz. The idea had turned into a growing business by the time that Judi graduated with a degree in theater and dance at Northwestern University.
Judi Sheppard Missett Net Worth and Career
Judi made more and more adjustments to her class as per the needs of the students. Over time, her classes started to grow more with Judi developing new techniques that were the most effective. In order to scale her venture, Judi would take some of her own students as teachers which was a great strategy as it helped to create a word of mouth scenario regarding Jazzercise. By 1981, Judi was successful in having over 1000 instructors who were working all around the country teaching the classes of Jazzercise.
Judi also didn't have these instructors as employees but rather as franchises. This idea was very new at the time but Judi felt this was the most appropriate one considering that some of the instructors were only doing it part-time as a hobby while others were working full time. A franchise model helped to make sure that people were rewarded as per the amount of work that they contributed.
Jazzercise was getting bigger and bigger as they would be part of the Olympics opening ceremony. This led to their team performing in the NFL and NBA as well. However, the journey has not been completely smooth sailing either. The business had a hard time in 1991 during the recession with many franchises starting to look at newer options that were coming up such as yoga and pilates.
Judi's business has survived several recessions since then with the pandemic also being another major challenge for her. However, the key to her success has been the ability to adapt according to the situation and providing relevant fitness programs based upon it.
Personal Life
Judi is married to Jack Missett who previously worked as a TV news reporter. Their relationship has been strong throughout the different ups and downs of life having been together now for 5 decades. Today they live in their home in California even which has its own Olympic size swimming pool.
Judi Sheppard Missett Net Worth
As of 2022, Judi Sheppard Missett has an estimated net worth of $100 million. Judi is a pioneer of fitness classes which today have become a common part of millions of people all around the world. Her Jazzercise classes are still very popular and have spread to different parts of the U.S. This has led to Judi building a huge fortune over the years with today there being more than 8500 franchises of the company.