Joe Lara Net Worth: How Rich Was Joe Lara Before His Death?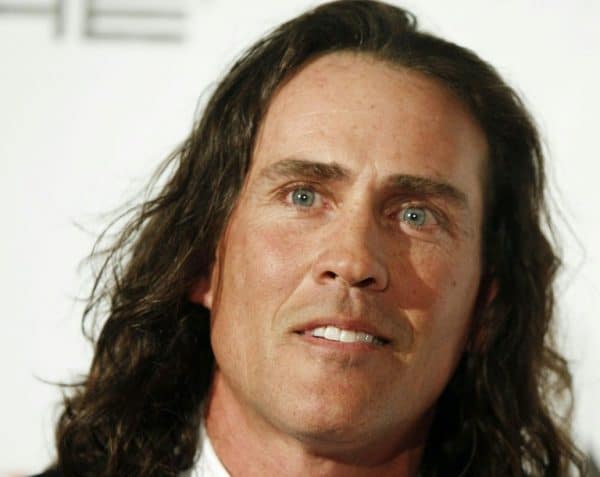 William Joseph Lara, better known as Joe Lara was an American actor, and musician. He is best recognized for playing the role of Tarzan in the adventure drama TV series "Tarzan: The Epic Adventures". Joe recently passed away on May 29, 2021, at 58 years of age, after the private jet carrying him was crashed into Percy Priest Lake near Tennessee. Joe Lara net worth before his death is estimated to be between $1 to $5 million.
| | |
| --- | --- |
| Full Name | William Joseph Lara |
| Birth Date | October 2, 1962 |
| Birth Place | San Diego, California, U. S. |
| Profession | Actor, musician, martial artist |
| Wife | Gwen Shamblin |
| Net Worth | $1 to $5 million |
| Death | May 29, 2021 |
Early life
Joe Lara was born on 2nd October 1962 in San Diego, California, United States. There is not enough information on his early life, parents, and academic background. He seems to have decided from the beginning days of his life that he would be pursuing a career as an actor.
Joe started off his acting career with a small role of American Soldier in the 1988 movie "Night Wars". Soon after a year, he got his breakthrough role after he was selected to play the role of Tarzan in the TV series "Tarzan in Manhattan". The series made him popular all over the place.
Joe Lara Net Worth & Career
After getting early success, he started getting roles in other TV series like "Gunsmoke: The Last Apache", "Danger Island", "Tropical Heat", and "Baywatch". In 1996, he again showed up as a Tarzan in the TV series "Tarzan: The Epic Adventures". The series ran for a year for 22 episodes. He continued to gain further recognition by appearing in other series like "Operation Delta Force", "Conan the Adventurer", and "The Magnificent Seven".
Joe has also been able to achieve wide recognition by appearing in various movies. He has shown his incredible performances in the movies like "Sunset Heat", "American Cyborg: Steel Warrior", "Steel Frontier", "Warhead", "Armstrong", "Lima: Breaking the Silence", "Operation Delta Force 4: Deep Fault", and "Very Mean Men". Joe took retirement from acting in 2002 to pursue a career as a country music singer. Though, he started working actively in music in 2009.
Joe Lara Personal Life
Joe Lara was married to a Christian author and pastor, Gwen Shamblin. He shared the wedding vows with his wife Gwen on August 18, 2018. Before he tied the knot with Gwen, he was in a relationship with Natasha Pavlovich. He also has a child from his previous relationship.
Joe Lara recently left the world on May 29, 2021, after a Cessna Citation 501 ISP business jet was crashed near Smyrna, Tennessee into Percy Priest Lake. His wife, Gwen was also traveling with him, and she also died in the plane crash. According to reports, seven members were found dead in the US plane crash, which was flying to Palm Beach International Airport from Smyrna Rutherford County Airport.
Joe Lara Net Worth
Joe Lara had accumulated a total net worth value of around $1 to $5 million from his acting career. Although Joe gave up acting in 2002, he came back for the last time in the 2018 movie "Summer of '67", appearing as a Soap Opera Actor. However, Joe would be always remembered for his iconic role of Tarzan.
Joe Lara News
NTSB: Plane crash that killed Christian diet guru Gwen Shamblin, 6 others likely caused by husband pilot Joe Lara  CBS News

Plane crash that killed Christian diet guru and 'Tarzan' actor was caused by pilot's 'spatial disorientation,' NTSB report says  CNN

911 call reveals frantic search to determine if pilot's daughter was on board before crash  WSMV 4