Jessie Woo Net Worth: How Rich is the Singer Actually in 2022?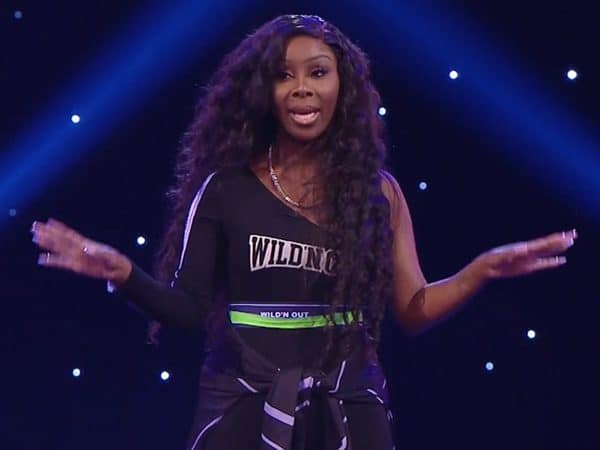 Jessica Mbali Fyre, who is better known as Jessie Woo is a singer, actress, and comedian. She is best known for her online alter ego named Cadouskha Jean-Francois through which she became a social media sensation for her comedic videos that went viral including a video called "Dear Haitian Crush". She also hosted for BET right after this. As of 2022, Jessie Woo has an estimated net worth of $300,000.
| | |
| --- | --- |
| Full Name | Jessica Mbali Fyre |
| Birth Date | July 6, 1990 |
| Birth Place | Montreal, Quebez |
| Profession | Singer, Actress, and Comedian |
| Relationship Status | Single |
| Net Worth | $300,000 |
Early Life
Woo was born in a place called Montreal in Quebec with her parents being of Haitian descent. However, after her parents separated, her mother decided to move with them to the U.S. and start a new chapter of their life in Florida. From a young age, Woo was involved in the church choir as one of the singers since her mother was a director of the choir.
After completing high school, Woo studied at Florida International University. Initially, Woo had the aspirations of becoming an artist but she didn't find it easy t make it in the music scene being based in Miami. Already having graduated, Woo was looking for opportunities which led to her deciding to go to New York.
Jessie Woo Net Worth and Career
Here, she stayed on the couch of her aunt in Brooklyn where she was in search of a good opportunity. At this time, she was broke and it seemed, things were starting to get better for her since she got a corporate job. However, there was a sudden layoff from her employer which brought her back to the drawing board on what she should do next.
It is because of this situation that she decided to use the asset that she had, which was an iPhone, and started to create content. She created a character that was made to be hilarious which also acted as a way to keep her busy since she was facing a hard time with her mental health issues. Among the inspirations for this was Jamie Foxx who she looks up to.
She alter ego character online named Cadouskha Jean-Francois took off with several of the videos that she created going viral. This led to her social media following increasing at a rapid rate and opened up different opportunities for her including being the host on the red carpet for BET during their show.
She then started to host the show called Seeester Talk Live series and has continued in creating engaging content for her fans online. Her growing experience as a host led to her also being a co-host of the talk show by Twitter which was called Power Star Live. Furthermore, she is also a case member of Love & Hip Hop: Miami.
In the show, she is seen to be among the people who are looking to launch their music careers. Woo was able to show the real side of her during the show where she shared the different experiences that she has had in the industry including the horrendous incident where she was raped by a music producer.
Personal Life
Jessie Woo is currently single right now. Other than her work, she is also seen to be actively involved in relief work in Haiti and constantly updates her fans via social media on the different activities that she does for the betterment of the people from where she is originally from.
Jessie Woo Net Worth
As of 2022, Jessie Woo has an estimated net worth of $300,000.
Jessie Woo News
An error has occurred, which probably means the feed is down. Try again later.