Jenny69 Net Worth: How Rich is the Social Media Star Actually in 2022?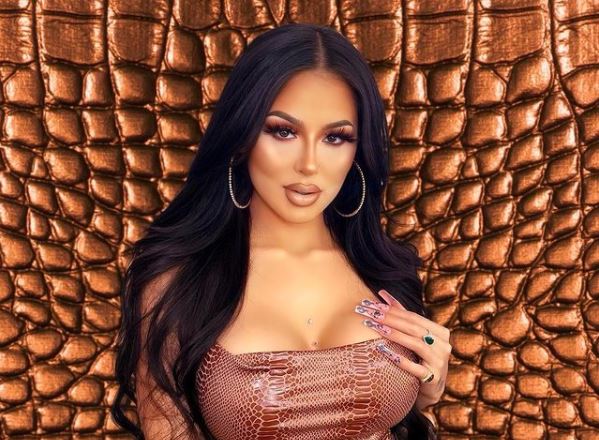 Jennifer Ruiz, better known as Jenny 69 is an American beauty blogger and social media influencer. She is also known as a fashion guru who rose to prominence with her artistic beauty and fashion talent. As of 2022, Jenny69 net worth is estimated to be roughly $1 million.
| | |
| --- | --- |
| Full Name | Jennifer Ruiz |
| Birth Date | March 11, 1994 |
| Birth Place | Corona, California, United States |
| Profession | Beauty and fashion blogger |
| Husband | Emmanuel |
| Net Worth | $1 million |
Early life
Jenny 69 was born Jennifer Ruiz on 11th of March, 1994 in Corona, California, United States. Nothing much is known about her past life, parents, and academic background. She grew up with two siblings named Ruben and Annette Ruiz. Her sister, Annette is also a YouTube star who is known for her themed hair and makeup tutorials.
Jenny69 Net Worth & Career
View this post on Instagram
Jenny was not allowed to use any kind of makeup product until she reached 15. Once she turned teenage, she started taking interest in beauty and fashion products. Jenny came into notice after she started posting beauty and makeup videos on YouTube. She uploaded her first YouTube video on November 9, 2012, which was an introduction video titled "My New Channel".
Jenny had started filming make-up videos, and her first makeup tutorial video was posted on November 11, 2012. The video has the title "Fall Makeup Tutorial". Then, she posted more makeup videos to her channel, due to which, she started getting fame around the fashion enthusiast people. Jenny's videos are quite informative and it has become an inspirational video for many ladies.
Jenny is still getting a lot of views on her YouTube videos. On June 7, 2021, she made a Q&A video on Boob Job, which garnered over 181K views. Likewise, she uploaded another video titled "I cut+Colored my own hair" on August 9, 2021. To date, the video has crossed more than 158K views. She made her most recent video on September 16, 2021, with the title "Chisme For The Week: Bebe69 Almost Died".
Jenny 69 Personal Life
Jenny 69 is a married woman, who tied the knot with a guy named Emmanuel. She has kept most of the information related to her personal life under the curtain. As per reports, she exchanged wedding vows with her husband Emmanuel in April 2017. Jenny has also featured her hubby, Emmanuel on one of her YouTube videos.
Jenny uploaded a video on May 23, 2021, on which she made her hubby, Emmanuel to rate her savage & Fenty outfits. The video gathered over 218K views as of now. Jenny is hugely popular on Instagram where her official Instagram Jen_ny69 is currently followed by 1.9 million people. Likewise, her better half, Emmanuel is also available on Instagram under the username @mannyfrescoe. Jenny and Emmanuel together share a son named Manny.
Jenny69 Net Worth
As of 2022, Jenny69's personal wealth is estimated to be around $1 million. She has earned a hefty sum through her YouTube videos. Her estimated annual earning from YouTube is reported to be around $62,500. Jenny also earns a good amount from Instagram endorsement which is estimated to be in the range of $2,500 to $4,500.