Jeff Franklin Net Worth: How Rich is the Full House Creator Actually?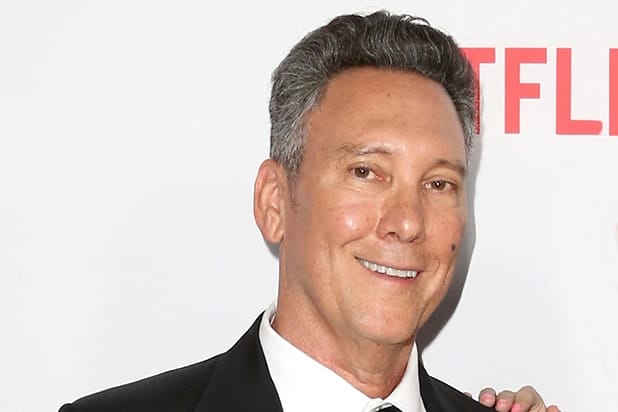 Jeff Franklin is an American screenwriter, TV producer, and director best known for being the creator of the long-running ABC sitcom "Full House". Franklin is also the executive producer and creator of the TV sitcom "Hangin' with Mr. Cooper". As of 2022, Jeff Franklin net worth is estimated to be around $200 million.
| | |
| --- | --- |
| Full Name | Jeffrey Steven Franklin |
| Birth Date | January 21, 1955 |
| Birth Place | Inglewood, California |
| Profession | Screenwriter, Producer |
| Relationship Status | Single |
| Net Worth | $200 million |
Early life
Jeff Franklin was born on January 21, 1955, in Inglewood, California, United States. He grew up in a Jewish family. Franklin studied at the University of the Pacific and earned a graduate degree in 1976. After that, he studied media production at the University of California, Los Angeles (UCLA). He was then serving as a substitute teacher in his local hometown.
Jeff Franklin Net Worth and Career
View this post on Instagram
Franklin started his TV career working as a writer and producer of the two TV series "Laverne & Shirley" and "Bosom Buddies". Then, he started his own show on ABC which was called "House of Comics". The show featured 3 comics living together in the house. However, ABC had a different idea and searched for a family sitcom. Coming to know that, Franklin added children to the show, which eventually helped the creators to come up with the new show called "Full House". The series is one of the longest-running shows on television, which ran from 1987 to 1995 on the ABC Network.
Following the success of the Full House, he created another show for ABC which was named "Hangin' with Mr. Cooper". The show had a comedian Mark Curry on their star cast lineup. Franklin was a part of the series until September 1992. Then, he came up with his other writing and production stuff for various other shows. His other popular TV credentials include "Malcolm & Eddie" and "It's Garry Shandling's Show". Franklin also tried his luck as a director of the 1992 movie titled "To Grandmother's House We Go". He also wrote and produced the movie.
Until 1993, he was working on a deal with Lorimar. In 1993, the pact was terminated, and then he became an independent producer. Franklin signed a deal and became associated with Columbia TriStar Television in 1997. Franklin has been one of the best in writing jobs, and his most notable writing credits include the movies "Summer School" and "Just One of the Guys".
In April 2015, the streaming platform, Netflix announced that they would be premiering 13 episodes of a sequel to Full House, where Franklin would be overseeing the production along with Thomas L. Miller and Robert L. Boyett.
On February 26, 2016, the first season which includes 13 episodes was premiered on Netflix. Considering the series' popularity among the audiences, it was continued for the fifth season, which ended on June 2, 2020. However, by reaching the fifth season, the series failed to grow significantly its audience and it was one of the major reasons for which it was ended.
Franklin was fired from the TV series "Fuller House" in February 2018 after a complaint was reported against him using vulgar and abusive language on the set of Fuller House.
Personal Life
Jeff Franklin is reportedly living a bachelor's life. He has not been centered around in media due to his public affairs. However, in 2016, during the premiere of the Fuller House, speculation started of him dating a gorgeous lady in red with whom he arrived on the premier putting his arm around. Nevertheless, he never confirmed being in a relationship with anyone to date.
Franklin has been criticized for his preference for male writers as he always makes complain about having to appoint directors who were women and people of color. The writers who have worked with him also had a complaint against him. According to his assistant writers, he would remind his writers to bring their bikinis while coming to his mansion. Franklin was also reported to have described female directors as all the same and made sexualized comments on them.
Jeff Franklin Net Worth
As of 2022, Jeff Franklin's personal wealth is estimated to be a mammoth $200 million. He bought a luxury house at 10050 Cielo Drive in 1994. The luxury house was later demolished and rebuilt as a mansion which was designed by architect, Richard Landry. Franklin has reportedly placed the mansion for sale by putting its market value at $85 million.
Jeff Franklin News
See inside a $55 million Beverly Hills mansion with a strange history  Business Insider

John Stamos Initially Tried to Quit 'Full House' After Realizing He'd Play 'Second Fiddle' to Jodie Sweetin  PEOPLE

Fuller House Cast's Next Reunion Is Set With Controversial Creator  Screen Rant