Andre Leon Talley Net Worth: How Rich was the Journalist Actually?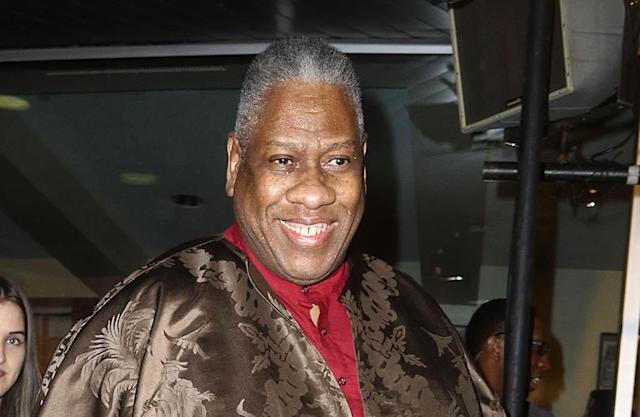 Andre Leon Talley was an American fashion journalist, who has served as the creative director and editor-at-large of Vogue magazine. He was also recognized for advocating for diversity in the fashion world. He died at 73 years of age due to an unknown illness on January 18, 2022. Andre Leon Talley net worth at the time of his death is estimated to be around $200 thousand.
| | |
| --- | --- |
| Full Name | Andre Leon Talley |
| Birth Date | October 16, 1948 |
| Birth Place | Washington, D. C. |
| Profession | Fashion Journalist |
| Relationship Status | Unknown |
| Net Worth | $200 thousand |
| Death | January 18, 2022 |
Early life
Talley was born on the October 16, 1948 in Washington, D. C. to parents William C. Talley and Alma Ruth Davis. His father was a taxi driver and was raised by his maternal grandmother, who was working as a cleaning lady at Duke University. Andre developed an interest and love for fashion when he was 9 or 10 after finding a Vogue Magazine in the local library.
Andre studied at the Hillside High School where he graduated in 1966. He then attended North Carolina Central University and earned a Bachelor of Arts degree in 1970. In 1972, he received a Master of Arts degree from Brown University.
Andre Leon Talley Net Worth & Career
Tally has initially served as an unpaid apprentice for fashion columnist and Vogue editor, Diana Vreeland in 1974. His skill later impressed the Vogue editor due to which he got to work for Interview magazine and Andy Warhol's Factory for $50 a week. Then, he worked as a Paris bureau chief of the fashion industry trade journal, Women's Wear Daily. In 1975, he served for the fashion magazine, W. He expanded his professional experience and served as a Fashion News Director for Vogue in 1983.
Talley served as a Vogue's fashion news director until 1987. Then, she was promoted to Creative Director in 1988. While serving as a Creative Director, he encouraged top designers to put forward the African-American models in the shows. In 1995, he left his association with Vogue and shifted place to Paris, where he would be working for a fashion magazine, W. However, he returned to Vogue in 1998 and worked as the editor-at-large. In 2013, he departed as editor-at-large to pursue another editorial venture.
In March 2010, he debuted on the small screen as one of the judging panels for the reality TV series "America's Next Top Model". He appeared on the series until December 2011. After two years in 2013, he joined the team of an international fashion magazine, Numero Russia, where he worked as an international editor. Tally was also a part of a documentary movie titled "The Gospel According to Andre", which was screened at the Toronto Film Festival and released on May 25, 2018.
Talley published an autobiography called "A. L. T: A Memoir" in 2003. On May 19, 2020, he released the book titled "The Chiffon Trenches: A Memoir", where he discusses getting his start during the 1970s, his experiences with racism, and his tumultuous relationship with his longtime friend, Anna Wintour.
Personal Life
Andre Leon Talley was supposed to be dating British Journalist, Anna Wintour. However, it's still unconfirmed either they were in a relationship or just more than friends. Andre and Anna shared 30 years of long friendship together, and in the last few years, they were reportedly having issues with each other. He has even penned down some unpleasant things that he experienced with Anna in his memoir, The Chiffon Trenches.
Talley appeared on The Wendy Williams Show on May 29, 2018, where he was asked about his sexual orientation. In a reply, he clearly mentioned that he is not heterosexual. Talley passed away on at a hospital in White Plains on January 18, 2022. His death news was confirmed by his literary agent by David Vigliano. Talley was believed to be suffering from an unknown illness for a long time. However, the real cause of his death has not been disclosed yet.
Andre Leon Talley Net Worth
Andre Leon Talley's net worth is estimated to be around $200 thousand before he died on January 18, 2022. Talley revealed in the 2018 New York Times profile that he was broke, and in February 2021, he was reportedly evicted from a New York-based home after not being able to pay rent of $500,000.
Andre Leon Talley News
What Goes Around Comes Around Debut's Exclusive André Leon Talley Collection in Beverly Hills – V Magazine  vmagazine.com

Fashion Fans Can Now Shop the Late and Great André Leon Talley's Louis Vuitton Trunks and More at What Goes Around Comes Around  Hollywood Reporter

Lots to Watch: 400+ Items From André Leon Talley's Estate Up for Auction in Hudson, N.Y.  Culture Type