James Michael Tyler Net Worth: How Rich was Friends' Gunther Actually?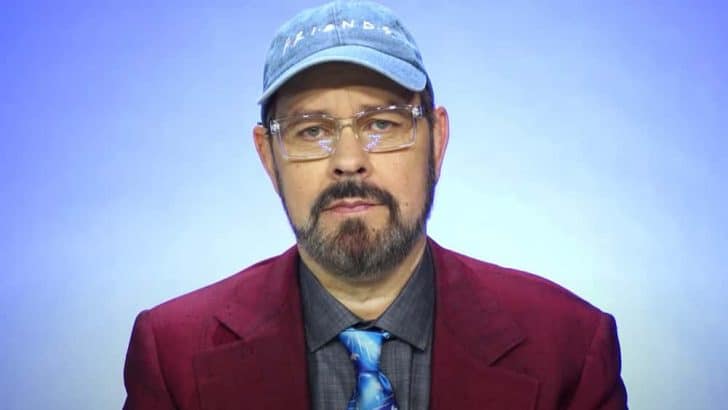 James Michael Tyler was an American actor. He is best known for his appearance as Gunther on NBC's popular TV sitcom "Friends". Tyler recently made a guest appearance on the Reunion show of Friends, where he was quite unrecognizable. James Michael Tyler net worth at the time of his death is estimated to be roughly $4 million.
| | |
| --- | --- |
| Full Name | James Michael Tyler |
| Birth Date | May 28, 1962 |
| Birth Place | Greenwood, Mississippi, U. S. |
| Profession | Actor |
| Ex-Husband | Barbara Chadsey |
| Net Worth | $4 million |
Early life
James Michael Tyler was born on 28th May 1962 in Greenwood, Mississippi, United States. He grew up along with four siblings. James was named after his uncle. At 10 years of age, he lost his father, and soon after a year, his mother died. After a year, he shifted his place to Anderson, South Carolina where he lived with his sister.
Regarding his education, he initially studied at Anderson College, where he earned a 2-year degree in 1982. After two years, he joined Clemson University, where he received a degree in geology. While he studied at Clemson, he was acting as one of the members of a student theatre group called The Clemson Players.
During his time at the theatre group, he became more passionate about acting. In 1987, he received a Master's degree from the University of Georgia majoring in Fine Arts degree. In a search of more acting opportunities, he later moved to Los Angeles. There, he started working as a production assistant for the 1989 movie "Fat Man and Little Boy".
James Michael Tyler Net Worth & Career
Tyler got his breakthrough role as Gunther in NBC"s TV sitcom "Friends". He was actually offered to work as an extra on the popular sitcom, which was a small role of coffee guy. Tyler was so impressive even in his small role, that led to him getting a recurring role on the series. He was a part of the series' for an entire 10-year run, where he appeared in 148 episodes out of 236 episodes.
Besides making an appearance on Friends, he has also appeared on other TV series like "Just Shoot Me!", "Sabrina, the Teenage Witch", "Scrubs", "Iron Chef America", "Episodes" and "Modern Music". Tyler has recently made an appearance on the reunion special of the popular TV sitcom "Friends". The reunion special was premiered on HBO Max on May 27, 2021.
During the reunion special, Tyler went quite unrecognized. He was most probably noticed for his signature white-blonde hair, which no longer exists. His trademark white-blonde hair was accidentally dyed by one of his friends, which surprisingly loved by the producers, and they continued his white-blonde hair on the series. Tyler was even forced to bleach his hair white every week, which he did for 10 long years.
James Michael Tyler Personal Life
James Michael Tyler was married to Barbara Chadsey in 1995. He spent nearly 20 years with her, before filing for divorce in 2014, the reason being the Irreconcilable differences. James seems to have got married again to a lady named Jenn. He often shares a picture with her on his official Instagram account @slate_michael.
Recently, he announced that he was diagnosed with prostate cancer in 2018. In the Today show, he told "I was diagnosed with advanced prostate cancer, which had spread to my bones. I've been dealing with that diagnosis for almost the past three years. It's stage 4. Late-stage cancer. So eventually, you know, it's gonna probably get me".
On October 24, 2021, Tyler died from the disease at his home in Los Angeles at the age of 59.
James Michael Tyler Net Worth
As of 2022, James Michael Tyler's net worth is estimated to be around $4 million. He has earned a total earning of $4.65 million from appearing in "Friends". James earned a total salary of $30,000 in the first season, $160,000 in the second season, $600,000 in the third and fourth season, $1.11 million in the fifth and sixth season, and $2.48 million from the remaining seasons.
James Michael Tyler News
Friends actors who've died – from Matthew Perry to James Michael Tyler  Metro.co.uk

EXCLUSIVE – 'Matt, he's got you': Late Friends star James Michael Tyler's widow shares heart-rending tribute t  Daily Mail

'Friends' Stars Who've Died In Real Life: Paxton Whitehead, James Michael Tyler, Ron Leibman, & More  HollywoodLife