Issa Rae Net Worth: How Rich is the 'Insecure' Actress Actually?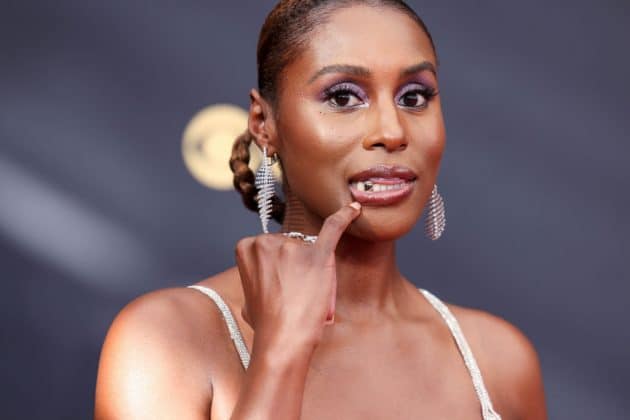 Jo-Issa Rae Diop, who is simply known as Issa Rae, is an American actress, writer, and producer. She is best known for being the co-creator as well as the star of the hit series on HBO called Insecure. Rae is also the author of the New York Times Best-Seller book The Misadventures of Awkward Black Girl. As of 2022, Issa Rae net worth is estimated to be around $5 million.
| | |
| --- | --- |
| Full Name | Jo-Issa Rae Diop |
| Birth Date | January 12, 1985 |
| Birth Place | Los Angeles, California |
| Profession | Actress, Writer, and Producer |
| Relationship Status | Married |
| Net Worth | $5 million |
Early Life
Rae's birth name was dedicated as a combination of the names of her grandmothers Joyce and Isseu. Her family is originally from Senegal with her spent a short amount of her childhood there. Yet, the majority was spent in the U.S. where she grew up in the lavish area of Maryland where Rae later mentioned how she had a hard time fitting in.
She studied at King Drew Magnet High School of Medicine and Science which was when Rae had become active in acting. Later on, after graduation, Rae would get into Stanford University where she completed her education in African and African-American Studies.
During her time in college, Rae was very active in creating different types of plays as well as music videos. Furthermore, she had even created a reality series called Dorm Diaries. After completing her education, Rae managed to receive a theater fellowship at The Public Theater which opened up her career in acting and production.
Issa Rae Net Worth and Career
View this post on Instagram
Rae had gotten her to start through the web series she created called Awkward Black Girl which she started by releasing on Youtube in 2011. The show featured her in the main character named J. This web series became a big hit on the web. However, they were not able to complete the rest of season 1 because of a lack of funding.
This is when Rae alongside her producer Tracy Oliver raised money through Kickstarter and managed to bring in about $56,000 which helped them to complete the series. The success of the show led to her winning a Shorty Award for Best Web Show and opened up immense opportunities for her career.
Rae went on to create several other shows including Ratchet Piece Theater, The "F" Word, and Roomieloverfriends. Her next hit would come through the series called Insecure which was based on the awkward experiences of African-American women. This show was picked up by HBO and its first season was released in 2016.
In 2017, the show had been selected as the top 10 television programs of the year which demonstrated the immense love that the show received. The was renewed for a fourth season and premiered in 2020.
Since then, Issa Rae has been involved in several other films including The Photograph as well as The Lovebirds.
Personal Life
Issa Rae married her partner named Louis Diame in 2021. Diame is a businessman from Senegal with the two tying the knot in France. Aside from her booming professional career, Rae is also an activist and has used her popularity in raising voice for some of the most important problems of the world.
In 2016, she managed to raise a huge sum of $700,000 for the Sterling Family Trust after the shooting of Alton Sterling. This fund helped his children to go to college. Furthermore, Rae has also raised her voice for civil rights and women's rights movements which she associates with along with the Black Lives Matter movement.
Issa Rae Net Worth
As of 2022, Issa Rae has an estimated net worth of $5 million.
Issa Rae News
This Is Issa Rae's Go-To Coffee Brand  Parade Magazine

Rap Sh!t Creators, Issa Rae & Syreeta Singleton, Play A Game of Finish the Lyric  The Root

Issa Rae Talks The Key To Success  Black Enterprise