Fotis Dulos Net Worth: How Rich is Fotis Dulos Actually in 2022?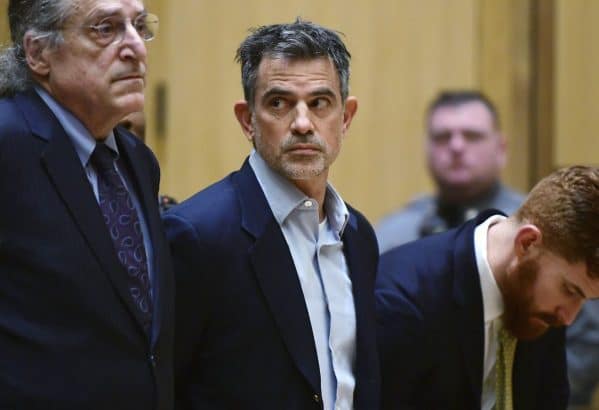 Fotis Dulos was a businessman who owned a real estate development firm called Fore Group. He was the husband of Jennifer Dulos who suddenly disappeared in 2019 for which Fotis Dulos was charged with murder. As of 2022, Fotis Dulos net worth is estimated to be around $4 million.
| | |
| --- | --- |
| Full Name | Fotis Dulos |
| Birth Date | August 6, 1967 |
| Birth Place | Turkey |
| Profession | Businessman |
| Relationship Status | Married to Jennifer Dulos |
| Net Worth | $4 million |
Early Life
Fotis Dulos was born in Turkey and raised in Athens. He moved to the U.S. in 1986 and studied at Brown University from where he graduated in 1989. He then went to the Columbia Business School where he got an MBA which was focused on finance.
Fotis Dulos Net Worth and Career
Fotis started his own company called Fore Group which focused on real estate development and focused especially on luxury homes.
He was married to Hilary Vanessa Aldama who was also an alumnus of Brown University. Their marriage didn't last long and they would divorce after four years of being together. Fotis had started to be in connection with Jennifer while he was still married. They would marry just one month after Fotis had finalized his divorce. Together, they had five children along with two sets of twins.
His wife, Jennifer Dulos went missing on May 24, 2019. Jennifer Dulos was a writer who blogged as a parent for Patch.com. She also had her blog called fivemakesseven.com. Things hadn't been going well in the marriage of Fotis and Jennifer. They were in the process of being divorced and even managing child custody. Jennifer had given some hints that she felt threatened that Fotis might do something to her and hard her because she had decided to file for divorce which is something that Fotis was not satisfied with.
Jennifer had filed for divorce back in 2017 but they were going through a long and uncomfortable process. She had moved to a different place along with the five children. Jennifer had mentioned how Fotis had cheated on her with Michelle Troconis who is originally from Venezuela. She even mentioned that Fotis had threatened to kidnap the children if she were not to agree to the terms of the divorce settlement that Fotis demanded.
On January 7, 2020, Fotis would be arrested on the charge of murder and kidnapping in relation to the disappearance of Jennifer. Fotis would decide to commit suicide after his arrest though he had survived an initial suicide attempt. The five children are currently being looked after by Jennifer's mother. Since then a domestic violence bill called Jennifer's law has been created by the Connecticut State Senate to prevent the effects that domestic violence can have.
Fotis Dulos Net Worth
As of 2022, Fotis Dulos had an estimated net worth of $4 million. Fotis ran a multi-million business but it was leveraged. Jennifer's mother had sued Fotis for unpaid loans claiming that he still owed her $1.7 million. Fotis also owned a $5 million home located in Farmington.
Fotis Dulos News
Judge denies request to remove Kent Mawhinney's ankle monitor  Hartford Courant

Final juror selected in case against Michelle Troconis; trial to begin in new year  Hartford Courant

Dulos defendant misses hearing for GPS removal | | news-journal.com  Longview News-Journal