Foolio Net Worth: Height, Age, Real Name, Career & Girlfriend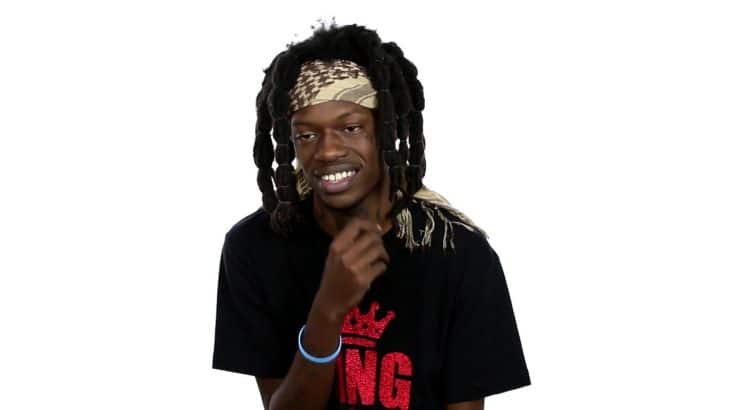 Foolio is a 23-year-old American rapper, best known for his hit songs "Crooks" and "Voodoo". He also goes by the moniker Julio Foolio. Foolio has recently responded to the song "Who I Smoke", which dissed his close friend Bibby. As of 2022, Foolio net worth is reported to be around $500 thousand.
| | |
| --- | --- |
| Full Name | Charles Jones |
| Birth Date/ Age | June 21, 1998/ 23 years old |
| Birth Place | Jacksonville, Florida, U. S. |
| Profession | Rapper |
| Girlfriend | Buban Babby |
| Net Worth | $500 thousand |
Early life
Foolio was born Charles Jones on June 21, 1998, in Jacksonville, Florida, United States. He has not mentioned much about his parents. Though, during an interview, he revealed that he lost some of his family members while growing up in Florida.
Foolio mentioned that he had a tough time growing up in Jacksonville, where a lot of killing was going on. He even lost some of his close friends in the streets due to violence.
He has studied up to 9th grade. Foolio had to drop out his class, as the surrounding was not good enough for study. He was even shot once while coming out from a school bus. Foolio was 16 years of age at that time.
Foolio Net Worth & Career
After leaving study, he chose to be a rapper. He received early recognition after releasing a song titled "Coming Up". The song was released in 2015, which features the rapper Stunt & Los. After the song went on to receive thousands of streams, he was getting a singing offer at Jacksonville's nightclubs.
In August 2016, he released another song titled "Reach The Top". The song helped him to establish himself as a rising rapper. The same year, he collaborated with SouljaK and released a song titled "Dirty Sticks". In December 2016, he came up with a new song "Just Talk". The song received a good response, earning over 371K views on YouTube.
Soon after releasing few songs, he started getting good responses on other streaming platforms like SoundCloud and Spotify. Foolio came with a new song in 2017, titled "Feel It". The official video of the song received more than 1.4 million views on YouTube.
The year, 2018, turned out as the most successful year for Foolio as he gave some of the big hit songs of his career. In June 2018, he dropped a song titled "Crooks", which became a massive hit. The official video of the song receives over 3.8 million views on YouTube.
Likewise, his other song "Slide" went for over 2 million views and "Voodoo" received more than 4 million views. His popularity rose as all three songs were featured on WorldStarHipHop. In July 2018, Foolio dropped a mixtape titled "6Toven", which includes 12 tracks.
Foolio released another mixtape titled "Never Wanted Fame" in January 2019. He has been working quite actively on his songs these days. Most recently, he has given some amazing songs, including "Back in Blood" and "Double That". Foolio has recently released a "Beatbox Remix/Bibby Flow" on his self-titled YouTube Channel.
Foolio Height and Weight
The 23-year-old rapper from Florida currently stands at a height of 5 feet 9 inches or 175 cm tall and weighs around 70 kg or 154pounds. His chest size, arms size, and waist size are not available at the moment. Likewise, his hair color is light brown and eye color are both black.
Foolio Personal Life
Foolio is currently dating a girl named Buban Babby. His girlfriend was shot in 2020, which was mentioned by Buban herself through her YouTube channel. Foolio also came Live on Instagram, after his girlfriend was shot. Though, he doesn't seem to be bothered as he was laughing during the Instagram Live.
Foolio also came in a support of his close friend Bibby, after Florida rappers made a dissed song "Who I Smoke", disrespecting Bibby, Line Nine, and Teki. On March 29, 2021, he came Live on Instagram and responded to Yungeen Ace, one of the singers of Who I Smoke.
Foolio Net Worth
Starting 2022, Foolio has earned an estimated fortune of $500 thousand. He must be earning a hefty sum from his self-titled YouTube channel as well, where he has 161K subscribers.