Farrah Brittany Net Worth: How Rich is Buying Beverly Hills Star?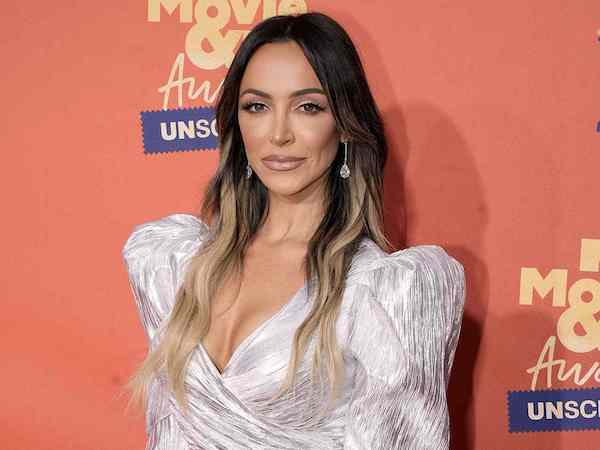 Farrah Brittany also known as Farrah Aldjufrie is an American real estate agent and reality TV personality. She is best known for being featured on the new Netflix show, Buying Beverly Hills. As of 2022, Farrah Brittany net worth is roughly around $20 million.
| | |
| --- | --- |
| Full Name | Farrah Brittany Aldjufrie |
| Birthday | October 31, 1988 |
| Birthplace | Beverly Hills, California |
| Profession | Real estate agent, reality star |
| Boyfriend/Fiance | Alex Manos |
| Net Worth | $20 million |
Early Life
Farrah Brittany was born on October 31, 1988, in Beverly Hills, California. She was born to Garaish Aldjufrie and Kyle Richards. Her parents married in 1988 and separated with a divorce in 1992. Her dad is of Indonesian ethnicity and her mom is of English and Irish heritage. She also has a younger half-sister, Alexia Simone.
Similarly, she has two step-sisters, Sophia Kylie and Portia. Her stepsisters were born to her mom, Kyle, and her second husband, Mauricio Umansky. Kyle and Mauricio married on January 20, 1996. Farrah's mom, Kyle Richards is known for being a main cast member on The Real Housewives of Beverly Hills. Kyle is also the last remaining original cast member of the reality series.
Farrah studied at New York University and held a graduation degree in Libert Arts and Sciences/Liberal Studies. Then, she attended the University of Southern California and completed her University education in 2011. Following that, she graduated Magna Cum Laude with a Bachelor of Science degree in Psychology.
Farrah Brittany Net Worth & Career
View this post on Instagram
Farrah started working with a company named The Agency which was founded by her step-father, Mauricio Umansky. Since she joined the company, she has worked in different positions. Farrah initially served as a Director of Client Relations. She has also worked on a multitude of multi-million dollar sales, managed client relations, and handled a wide range of sales processes for the company. Farrah has been best in representing both buyers and sellers across the globe and Los Angeles' most desirable neighborhoods including Beverly Hills.
Brittany has also been working as a senior agent with the Umansky Team. Over the years, she has helped in purchasing and selling many beautiful properties. In fact, she achieved around $4 billion in real estate sales with her team. Along with the team, she has sold the most significant number of properties which were priced at more than $20 million.
Farran and her team are in fact noted as one of the highest-producing agents in REAL Trends annual list of The Wall Street Journal. Additionally, she is consistently recognized as a leading agent by The Hollywood Reporter, The Los Angeles Business Journal, and other top publications. Farran along with her stepfather, Mauricio Umansky, and step-sister, Alexia Umansky was featured in Netflix's new show, Buying Beverly Hills, The Netflix's new series started premiering on November 4, 2022.
Buying Beverly Hills follows the agents and clients of the brokerage firm, The Agency. Along with that, the series highlights the high-stakes world of luxury real estate in LA. Farrah has also been credited as the co-founder in her company bio. The Agency previously appeared on Million Dollar Listing Los Angeles.
Personal Life
Farrah Brittany is currently engaged to her boyfriend, Alex Manos. She started dating Manos in 2019. Both reportedly met each other through a common friend at a party. After that, they got into a romantic relationship and eventually became engaged. Farran shared her engagement news through Instagram with her followers first. The pair reportedly got engaged in a private ceremony in November 2021.
Brittany's boyfriend turned fiance, Alex Manos is the owner, CEO, and President of Beverly Hills Car Club Inc. Additionally, he owns an 85,000-square-foot showroom and also deals in various kinds of vintage automobiles. Farrah and Manos haven't set a date for their wedding as of this writing. According to Brittany, she just wanted to have a good time with the engagement for a minute. However, Farrah revealed that she has already purchased her wedding dress and begun planning for the big day of her life.
Farrah Brittany Net Worth
Farrah Brittany's net worth is estimated to be around $20 million as of 2022. She has accumulated a huge amount from working as a real estate agent. According to reports, she sells 10 properties every year and her latest listing is around $10 million.