Edwin Edwards Net Worth: How Rich was former Louisiana Governor?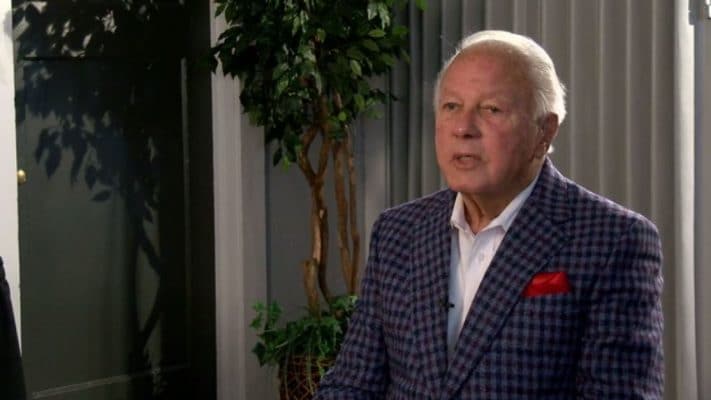 Edwin Washington Edwards was an American politician who served as the U.S. Representative as well as the Governor of Louisiana for a total of four terms. Edwin Edwards net worth at the time of his death is estimated to be $10 million.
| | |
| --- | --- |
| Full Name | Edwin Washington Edwards |
| Birth Date | August 7, 1927 |
| Birth Place | Avoyelles Parish, Louisiana |
| Profession | Politician |
| Relationship Status | Married |
| Net Worth | $10 million |
| Died on | July 12, 2021 |
Early Life
Edwards was born on August 7, 1927, in Avoyelles Parish, Louisiana. He dreamed of being a preacher as a young man and would even preach in the Church of the Nazarene. He even served in World War 2 for the U.S. Navy Air Corps. After he returned from the military, Edwards graduated from the Louisiana State University Law Center after which he started a career practicing law.
Edwin Edwards Net Worth and Career
Edwards decided to enter politics in 1954 through an election at the Crowley City Council. He chose to be a part of the Democratic Party. After years of involvement, in 1964, Edwards managed to win for the Louisiana State Senate beating Bill Cleveland which was considered to be a major upset at the time. He served for two years as a floor leader after which he would be elected to the United States House of Representatives representing Louisiana's 7th congressional district.
Edwards worked in this position starting from 1965 till 1972. Edwards went on to be the Governor of Louisiana and went on to serve two consecutive terms. During this time, he became known as a colorful politician who was known for being well dressed and saying one-liners that the audience loved. Over the years, his popularity as the governor grew more and more throughout the U.S.
Edwards went on to serve two more terms as governor with the third term starting in 1984. However, his career started to be shadowed by controversies relating to corruption.
In 1997, he and a former congressman were seen in a videotape where Edwards gave about $20,000 in cash to the congressman. Things would get worse over the years as first he was convicted of taking $845,000 from an entrepreneur who had requested to locate a juvenile prison in La Salle Parish.
He was convicted for a total of 26 counts where he was found guilty on 17 of them because of which he was convicted to 10 years in prison. Edwards served 8 years in prison with his sentence ending on July 6, 2011.
Personal Life
Edwards had his first marriage in 1949 with Elaine Schwartzenburg with whom he had a total of four children. She even served as the interim U.S. senator after being appointed by Edwards. The couple would eventually end their marriage in divorce in 1989 after forty years together.
He then married Candy Picou in 1994. However, Edwards going to prison impacted their relationship and they would divorce in 2004. His third marriage would be the most publicized one as he married Trina Grimes who was close to 50 years younger than him and together even appeared in the reality show called The Governor's Wife.
Edwards died on July 12, 2021, at the age of 93 because of respiratory complications.
Edwin Edwards Net Worth
As of 2022, Edwin Edwards had an estimated net worth of $10 million. He earned a majority of that money as a politician and government official which spanned for over four decades.
Edwin Edwards News
Who are next year's Louisiana Political Hall of Fame inductees?  Louisana Illuminator

Trina Edwards and John Alario marry in New Orleans | Entertainment/Life  The Advocate

Trina Edwards, John Alario ready for June 1 NOLA wedding | Entertainment/Life  The Advocate