Eduardo Brittingham Net Worth: How Rich is Kary's Husband?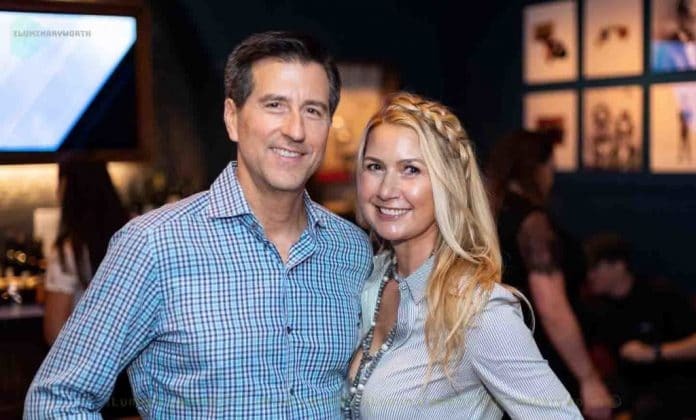 Eduardo Brittingham is an American-Mexican businessman. He is better known as the husband of reality TV star Kary Brittingham who appears on the TV show Real Housewives of Dallas. Eduardo is not a regular cast member of the show, but he has made an appearance in the 4th Season of the show. As of 2022, Eduardo Brittingham net worth is estimated to be around $2 million.
Professionally, Eduardo is the founder and CEO of the social media engagement application platform, Tul Familia Inc.
| | |
| --- | --- |
| Full Name | Eduardo M Brittingham |
| Birth Date | N/A |
| Birth Place | Monterrey, Nuevo Leon, Mexico |
| Profession | Businessman |
| Wife | Kary Brittingham |
| Net Worth | $2 million (estimated) |
Early life
Eduardo Brittingham was born in Monterrey, Nuevo Leon, Mexico. His date of birth is still unknown. Eduardo has maintained privacy on his early life information. Through LinkedIn, it is revealed that he joined Southern Methodist University in 1982. He eventually came out as a graduate from the University in 1986, majoring in Economics.
Eduardo Brittingham Net Worth and How He Makes Money?
Eduardo has founded and worked in different companies in Mexico. His early work experience came as a founder of the company named Bimexa S. A. de C. V. He was also President of the company. Eduardo's next business venture came as founder and CEO of the company called Industrias del Agua S. A. de C. V. The company was established to initiate the privatization of water utilities in different parts of Mexico.
After few early business experiences, he puts further steps into business by getting involved as a founding shareholder and a board member in retirement fund asset management firm Invercap. In 2001, Eduardo joined the global VoIP communication company Advance Global Communications (AGC). He held the responsibility as Chairman and CEO of the company.
Eduardo dedicated 15 years of his career working as CEO of AGC, eventually exiting in 2016. Eduardo founded a new company Tu Familia in 2014. It is a social media engagement application platform. Through the platform, he initiated an early step towards connecting and empowering the global Latino communities.
Eduardo is still working actively as CEO of Tu Familia, where he leads the business unit and makes strong strategies for the betterment of the company.
Though Eduardo has been very busy in his professional life, people got to know about him after his wife Kary appeared on the popular reality TV show Real Housewives of Dallas. Eduardo has also made an appearance on season 4 of RHOD. The 5th season has started airing on January 5, 2021. However, Eduardo has not been a part of the new season. While his wife Kary is still a part of the show.
Eduardo Brittingham's Wife- Kary Brittingham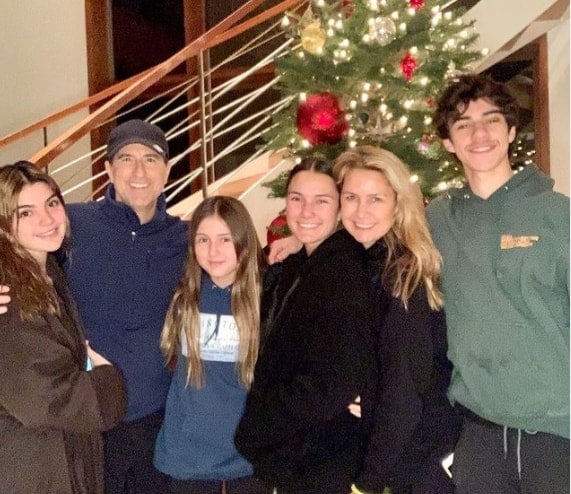 Eduardo is mostly popular for his personal rather than his professional life. He has been married to the reality star, Kary Brittingham for 10 years. Eduardo met first time Kary through his mutual friend.
In the 4th season of RHOD, Kary shared some interesting facts on their love story. She revealed that they had crazy chemistry when they were in love. They had frequently visited bars and even had sex in the bathroom. That was at the time when they were new love birds. Now, they are married for 10 years and still sharing a strong bond.
Eduardo has four children with his wife, Kary. However, three of them are from Kary's first marriage. The youngest daughter, Isabella was born after they tied the knot.
Eduardo Brittingham Net Worth
Eduardo has been associated with different companies in his career. Although his exact net worth might not be available, we estimate his personal wealth to be in the range of $1.5 million to $2 million. On the other side, the estimated net worth of his wife, Kary, is stated to be about $1.5 million.