Edot Baby Net Worth: How Rich was the Rapper Actually?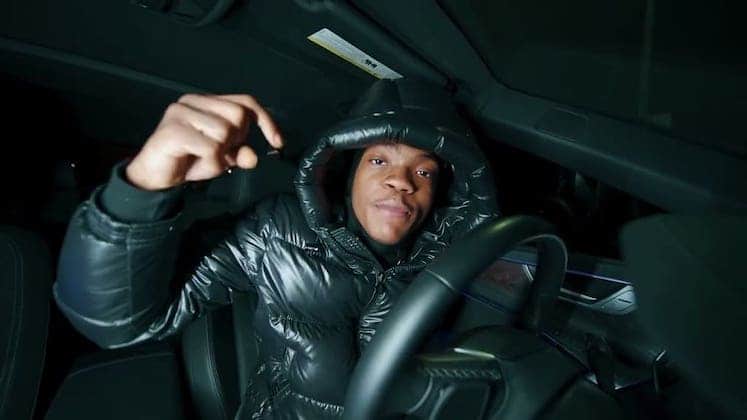 Edot Baby was an American drill rapper from Sugar Hill, New York. He was best known for his Drill Music Style. Edot's career gained traction after releasing the songs, Ride The O, Ready 4 War, and Friday Night. Edot committed suicide by shooting in the head on November 3, 2022. Edot Baby net worth at the time of his death is estimated to be around $100 thousand.
| | |
| --- | --- |
| Real Name | Edward Johnson |
| Birthday | February 7, 2005 |
| Birthplace | New York City, New York |
| Profession | Rapper |
| Relationship Status | Unknown |
| Net Worth | $100 thousand |
Early Life
Edot Baby was born in February 2005 in New York City. His real name is Edward Johnson. Not much is revealed about his parents, upbringing, and education.
Edot seems to have had an interest in rapping since an early age. He was only 15 when he dropped his first song, Ready War in 2020. The music video of the song has received over 3.4 million views as of now. After an instant success, he released another song, Ride The O. The official music video of the song has clocked over 1 million views. Then, he continued creating more singles such as Different Shit, Ready 4 Wart Pt. 2, and Field Talk.
Edot Baby Net Worth & Career
View this post on Instagram
In January 2021, he came up with the song, 11 PM, and also dropped the official music video. Following that, he continued making songs and uploaded them to his self-titled YouTube channel. In May 2021, he dropped the official music video of his song, FTW (FINISH THE WAR) featuring Sha EK. The song helped him to gain further recognition. To date, the music video has garnered over 1.3 million views.
Edot followed up the success by releasing the songs SnapBack, Power, Rundown Gang, Spinnin, Gangnem Style, Nirvana Freestyle, We Back Pt. 2, Friday Night, Geek and Stand Off. Edot was actively making drill rap songs until October 2022. His most recent songs include Faster, Eyes Open, Don't Play, Steppa, Off The Wocky, Tweak, Play No, My Dawgs and Where Are You Now. Edot's most recent song's official music video titled Faster was uploaded on September 27, 2022. To date, the music video has garnered over 250K views.
Edot released his debut studio album, E With The Dot on March 18, 2022. On September 30, he recorded his first record with his second full-length effort titled "You Started, I Finish". Edot spoke about his inspiration behind creating music in an interview with On the Radar last year. In the interview, he also spoke on his collab record with Dusty Locane. Edot mentioned that in New York it's drill music all around you and he thought why not create drill music?
Personal Life
Edot Baby's relationship status has not been revealed yet. He might be dating someone secretly, however, there is no information regarding his love affairs. The Harlem Drill rapper sadly passes away on Thursday evening, November 3. According to reports, the rapper died from a self-inflicted shot to his head. After committing suicide, he was transported to a nearby hospital in Harlem.
Unfortunately, he was pronounced dead upon arriving at the hospital. Several news outlets claimed that many of his close friends of the Sugar Hill native have confirmed his death news. However, it's still not known about the official cause of his death. Edot was available on Instagram under the user name, Problem Child @edotbaby. He has around 199K followers on Instagram. Edot shared his last Instagram post on October 8 with the caption "Tonight wee outside solddoutt!! Brooklyn Lets make a movie. Just added 40 more tickets grabb em fastt!!".
Edot Baby Net Worth
Edot Baby's net worth is estimated to be around $100 thousand before he died on November 3, 2022. He had most probably earned a considerable amount from his music career. The Harlem Drill rapper was also earning around $43.5K annually from his self-titled YouTube channel.