Drake Bell Net Worth, Age, Bio, Movies, and Twitter
Bell is an American actor, singer, and songwriter who is best known for co-starring alongside Josh Peck in the Nickelodeon sitcom Drake & Josh. The Drake Bell net worth figure is estimated to be $600,000 as of 2022.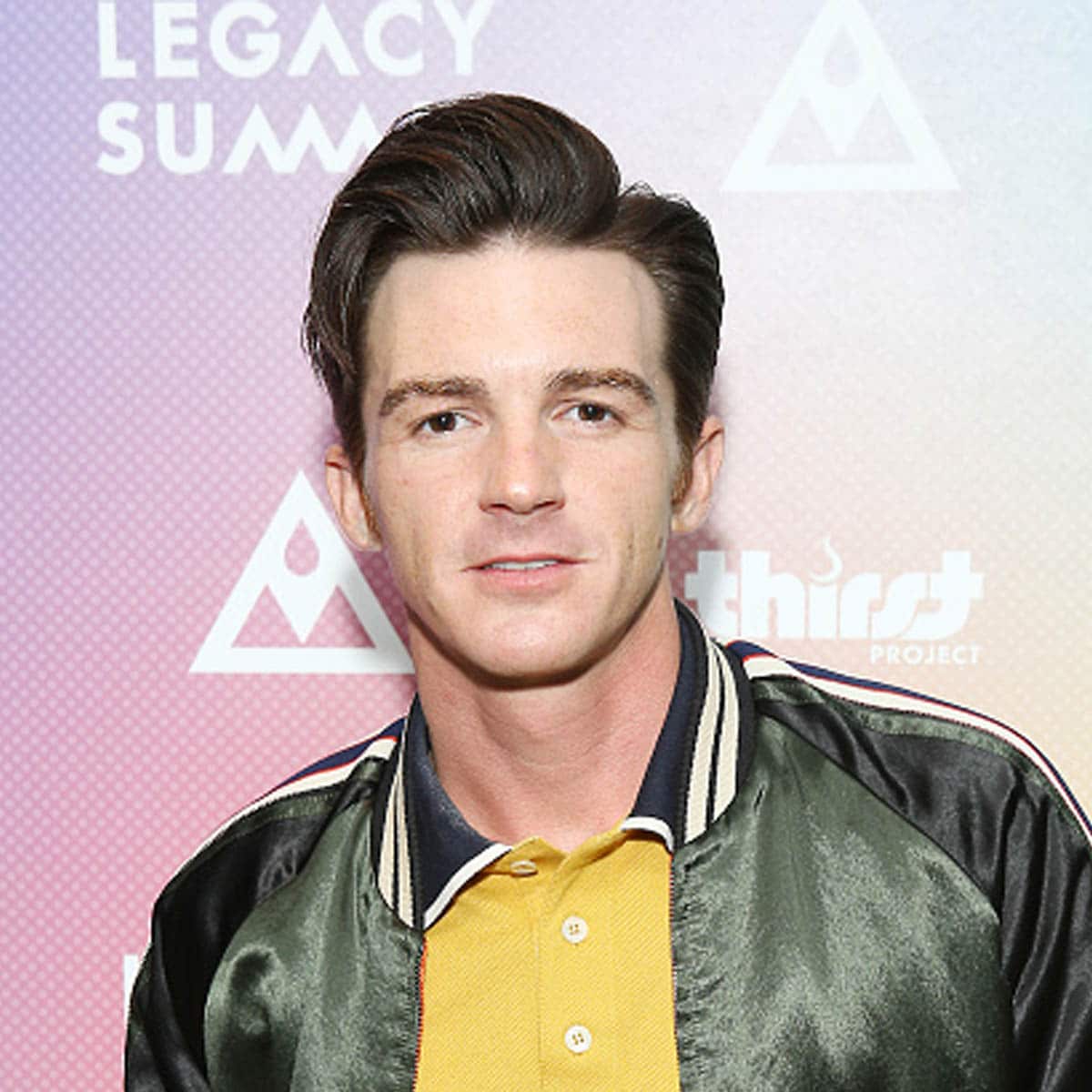 Early Life and Bio
| | |
| --- | --- |
| Full Name | Jared Drake Bell |
| Birth Date / Age | June 27, 1986 / 35 Years Old |
| Birth Place | Newport Beach, California, USA |
| Source of Wealth | Acting / Music |
| Relationship Status | Married To Janet Von Schmeling |
| Height | 5 ft. 9 in. / 174 cm. |
| Net Worth | $600,000 |
Jared Drake Bell was born in June of 1986 in Newport Beach, California to parents Joe and Robin Dodson. Unfortunately, his parents got divorced when Drake was just five years old.
Moreover, he is the youngest of five kids. His three older brothers' names are Robert, Joey, and Travis. Meanwhile, his older sisters' name is Kellie. Also, his cousin is former MLB pitcher Heath Bell.
Growing up in Orange County, Drake discovered an interest in skateboarding as well as attending punk rock concerts.
As far as education is concerned, Bell attended Orange County School of the Arts, but he did not graduate on time. Instead, he later returned to earn his GED.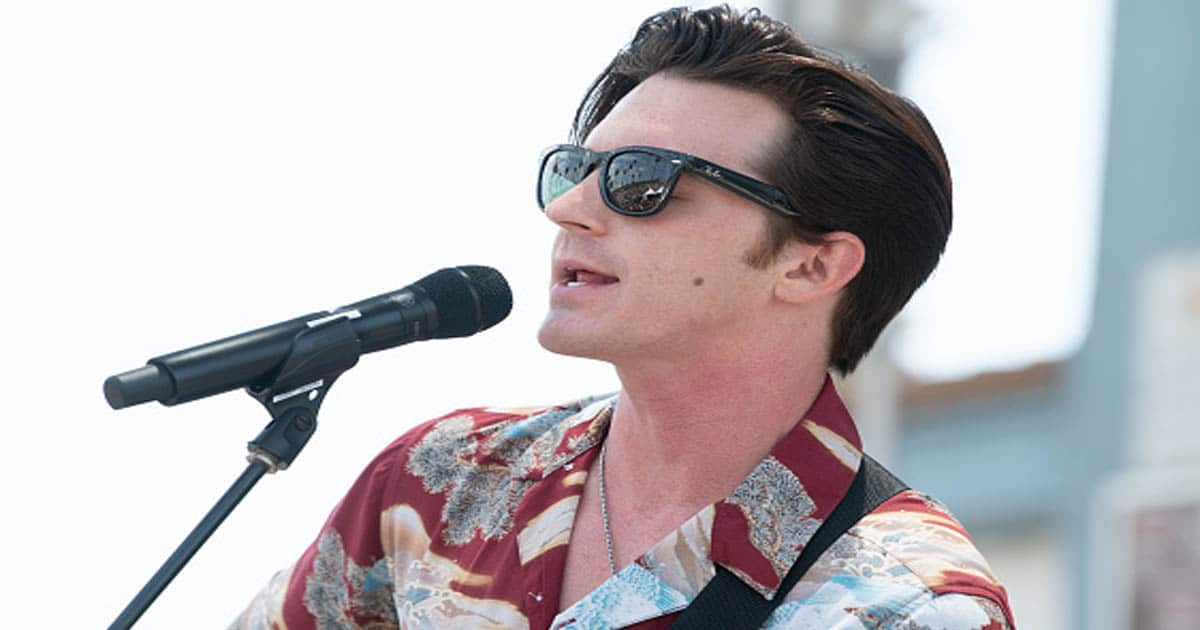 Drake Bell Net Worth and Career
Bell first began acting at the age of five, appearing in a commercial for Whirlpool Appliances. Then, he popped up in small roles in works like Home Improvement, Jerry Maguire, and Seinfeld.
When he was 12, Drake started to learn how to play the guitar. Around this time, he was booked as a featured performer on Nickelodeon's The Amanda Show.
In 2003, Bell received his breakthrough role in the form of Drake Parker on Drake & Josh. Actually, his song I Found A Way was selected as the show's theme song.
For the role of Drake Parker, he received five Kids' Choice Awards, as he was recognized in the United States, the United Kingdom, as well as Mexico, and Australia.
According to Celebrity Net Worth, Bell reported that he earned $408,000 in 2012, but then just $14,000 the following year. In fact, he filed for bankruptcy protection in February 2014.
In total Drake has released five albums with his debut titled Telegraph being released in 2005.
He cites his musical influences as being The Beatles, The Beach Boys, and Brian Setzer.
Drake Bell Movies
Throughout the years, Bell appeared in over two dozen films, but they were mostly small roles.
His most notable movies are High Fidelity, Yours, Mine, and Ours, along with Superhero Movie. Meanwhile, Drake garnered roles in other television series like Zoey 101, Victorious, Ultimate Spider-Man, and even an episode of Cupcake Wars.
Drake Bell Twitter
Currently, the actor possesses an impressive 4.4 million followers on his Twitter account. To go along with that, Drake has 4.0 million Instagram followers as of March 2022.
Legal Issues / Move To Mexico
In 2015, Bell was arrested for driving under the influence after police officers witnessed him swerving and driving well over the speed limit. Eventually, he pleaded guilty and was sentenced to four days in jail as well as four years of probation.
In 2021, Drake was arrested on charges relating to "attempted endangering [of] children and disseminating matter harmful to juveniles". After pleading not guilty, he was released on a $2,500 personal bond and was ordered to provide a DNA sample.
In the end, Bell was sentenced to two years of probation and 200 hours of community service.
Drake Bell Net Worth
The Drake Bell net worth figure of $600,000 might seem low for someone who has been acting since he was five years old. Yet, he simply hasn't received high-profile gigs since the conclusion of Drake & Josh.
Unfortunately, that combined with his financial problems and legal issues have led to him forfeiting his status as a millionaire, which is something he once was. Comparatively, Josh Peck currently boasts a net worth of $9 million.
Drake Bell FAQ
Why did Drake Bell move to Mexico?

Reportedly, the child actor did not move to Mexico in order to evade his sexual assault accusations. In fact, he claims to have done it to appeal to his Latin American audience. He even legally changed his name to Drake Campana.
Who is Drake Bell dating?

Bell does a good job of keeping his personal life private, which often leads to speculations. However, Drake confirmed that he is indeed married and has been since 2018. His wife's name is Janet Von Schmeling and they have one son together.
Drake Bell News