Don Everly Net Worth: How Rich was Don Everly Actually?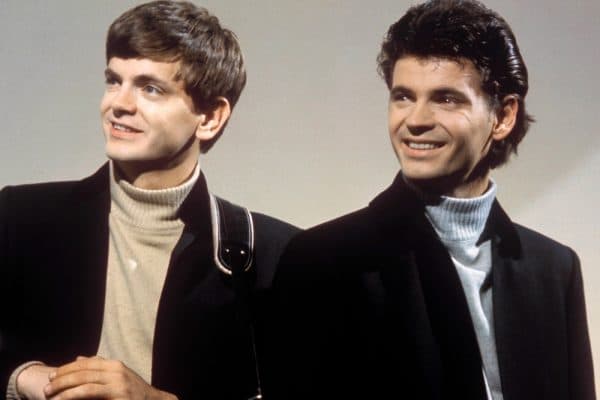 Don Everly was an American country singer, who is best known for being one of the members of the famous rock and roll duo, The Everly Brothers. Along with his brother, Phil, he has given many hit songs like "Wake Up, Little Susie" and 'Bye Bye Love". Don was reported to be dead at 84 years of age on August 21, 2021. Don Everly net worth at the time of his death is estimated to be around $20 million.
| | |
| --- | --- |
| Full Name | Don Everly |
| Birth Date | February 1, 1937 |
| Birth Place | Brownie, Kentucky, U. S. |
| Profession | Country and rock singer |
| Wife | Adela Garza |
| Net Worth | $20 million |
| Died | August 21, 2021 |
Early life
Don Everly was born on the 1st of February, 1937 in Brownie, Kentucky, United States. He was born to his parents, Ike and Margaret Everly. His father, Ike Everly, was a coal miner. Don's family was living in Brownie, Kentucky, but, after the coal ran out there, his family shifted their place to Shenandoah, Iowa. In a new place, his father created a radio show in the mid-1940s.
Don had a younger brother, Phil, who died in 2014. Don first sang for his father's radio station, where he sang the theme song. Along with his brother, Phil, and parents, Don moved to Knoxville, Tennessee in 1953. There, he and his brother, Phil started giving auditions for many recording labels as a brother act.
Don Everly Net Worth & Career
The two brothers came to the notice of Nashville musician, Chet Atkins, and he helped the duo to promote their music. In 1956, they started writing and recording their own music. The duo gave their first hit song titled "Bye Bye Love" in 1957, which became the Number 1 song in the spring of 1957. They continued to impress with their music through other songs like "Wake Up Little Susie", "Problems", and "All I Have to Do Is Dream."
The duo was signed by the major recording label, Warner Bros. Records in 1960. Along with the recording label, they recorded the song "Cathy's Clown", which became their biggest selling song. They continued to give hit songs till 1962. Their last top-10 hit song was titled "That's Old Fashioned (That's The Way Love Should Be)".
Don had also served for the United States Marine Corps for two years when he was 21. In the early 1960s, he tried to commit suicide after becoming addicted to Ritalin. In 1972, he shifted his place back to Nashville, where he studied cooking, photography, and wine. During that time, he took some time to release some solo records.
During the 1960s, the duo's popularity started to decline in the United States. Though, the brothers gave few hit songs in Canada, and United Kingdom. They also went on to release many highly successful tours in the 1960s. By reaching 1973, the duo officially separated. But, they reunited in 1983 and gave few hit songs until Phil died in 2014.
Don and Phil, popularly known as the Everly Brothers were ranked No. 1 on the list of Rolling Stone's 20 Greatest Duos of All Time. Likewise, the duo was inducted into the Rock and Roll Hall of Fame as a part of the inaugural class of 1986. They were inducted into the Country Music Hall of Fame in 2001.
Don Everly Personal Life
Don Everly was married three times. He first tied the knot with Mary Sue Ingraham in 1957. His first marriage ended with divorce in 1961. Then, he shared the wedding vows with Venetia Stevenson in 1962, which ended with divorce in 1970. In 1997, he married his third wife, Adela Garza.
Don had four kids from his second marriage. One of his sons, Edan has followed his father's footsteps, and he has become a singer and songwriter. Likewise, his daughter, Erin is a former model who was married to Guns N Roses frontman, Axl Rose.
Don was confirmed dead by his family members on August 21, 2021. He died at his house in Nashville. However, the real reason for his death has not got revealed yet.
Don Everly Net Worth
Don Everly had a net worth of $20 million before he died on August 21, 2021. He has bagged the hefty sum from his amazing journey as a country singer and songwriter. In 2019, he was inducted into the Musicians Hall of Fame and Museum, and earned the Iconic Riff Award for Everly's massive hit 1957 song "Wake Up Little Susie."
Don Everly News
Graham Nash praises Everlys in Knoxville visit  WBIR.com

Zmed Brothers: Siblings deliver a true Everly Brothers experience  Dayton Daily News

The Everly Brothers: the fiery feud and the onstage break-up  Far Out Magazine