Charlie Watts Net Worth: How Rich Was the Rolling Stones' Drummer?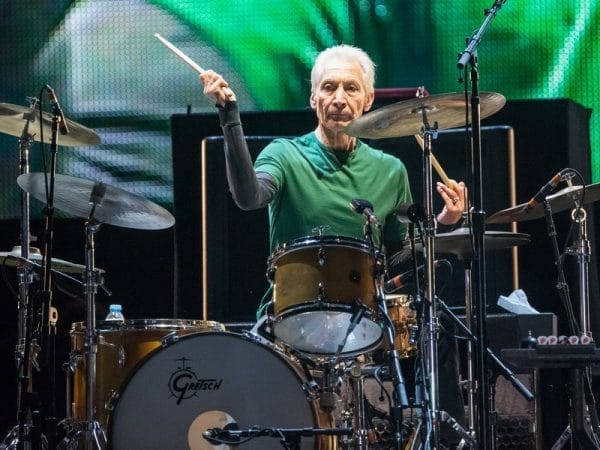 Charles Watts was an English drummer, who is best known for his over five decades of association as a drummer with the English rock band, The Rolling Stones. As of 2022, Charlie Watts net worth at the time of his death is estimated to be roughly $250 million.
Charles is mostly known for his involvement in rock music and jazz music. His most notable contribution to jazz music came as a drummer for the band, The ABC&D of Boogie Woogie.
| | |
| --- | --- |
| Full Name | Charles Robert Watts |
| Birth Date | 2 June, 1941 |
| Birth Place | Bloomsbury, London, England |
| Profession | Drummer, Musician, Composer |
| Wife | Shirley |
| Net Worth | $250 million |
Early life
Charlie Watts was born on the 2nd of June, 1941 in Bloomsbury, London, England. He was born to his parents, Charles Richard Watts, and Lillian Charlotte. His father, Richard used to work as a lorry driver for the British railway company, London Midland & Scottish Railway. He grew up along with a sister named Linda.
Charlie had spent most of his early days in a prefab along with his family since his Wembley's house was destroyed during World War II by the German bombs. Watts earlier had been more interested in jazz music and recordings. Along with his childhood friend, Dave Green, he formed a 78 RPM record.
Charlie started taking more interest in drumming when he turned 13. Watts got his first drum in 1955 which was gifted by his parents. He had a mass collection of jazz records, and with that, he used to spent long hours practicing drum.
He joined the Harrow Art School where he studied until 1960. Watts started working as a graphic designer for Charlie Daniels Studios after he left the art school. During that time, he used to find spare time to play drums with the local bands.
Charlie Watts Net Worth & Career
Charlie happened to meet the British musician, Alexis Korner, who offered him to be a member of his band named Blues Incorporated in 1961. He was about to get a job as a graphic designer in Denmark when he received the offer. In the end, he took Korner's offer and returned back to London in February 1962.
Charlie met the founder of the Rolling Stones, Brian Jones, and other members, Mick, Ian, and Keith Richards in mid-1962. He agreed to join their band, the Rolling Stones in January 1963.
Since he joined The Rolling Stones, he has performed on so many concerts and tours. His exceptional work as a drummer has been appreciated by all music lovers. Even today, his fans enjoy and appreciate his drumming skills. Watts received the maximum votes and was inducted into the Modern Drummer Hall of Fame in Modern Drummer magazine's 2006 issue.
Charlie is likely to miss the upcoming USA No Filter Tour along with the band Rolling Stones. The reason given for his absence is stated as he is recovering from an unspecified medical issue.
He will be replaced by Steve Jordan on the tour. Steve has previously collaborated with the guitarist of the Rolling Stones, Keith Richards. As per sources, he had to stay out of the tour because of rehabilitation from surgery. On June 2004, he was diagnosed with throat cancer.
Charlie Watts Personal Life
Charlie Watts is a married man who tied the knot with Shirley Ann Shepherd on 14th October 1964. Watts met Shirley before he became popular as the drummer of the Rolling Stones. He shares a daughter named Seraphina with his wife Shirley.
Charlie had moderately got intoxicated with alcohol and drugs in the mid-1980s. Due to the overuse of drugs and alcohol, he had been in a problem so many times.
During the mid-1980s, he punched his band member, Mick Jagger in the face when he received a call from him when he asked Where's my drummer?. Soon, Watts received the call, he got all prepared for his performance and punched in Jagger's face for calling him his drummer. He said, "You're my fuc*** singer!".
On August 24, 2021, Watts died in a London hospital at the age of 80.
Charlie Watts Net Worth
As of 2022, Charlie Watts's personal wealth is estimated to be around $250 million. He has earned vast chunks of money through his longtime association with the rock band, The Rolling Stones. Watts also owned a certain percentage of the band's various corporate entities.
Charlie Watts News
When Ringo Starr described Charlie Watts in 11 words  Far Out Magazine

'The more children you have, the more laissez-faire you get': Mick Jagger on ageing, rage and missing Charlie Watts  The Guardian

Keith Richards reveals Charlie Watts' death 'jolted' The Rolling Stones into making new album  Tulsa World