DJ Envy Net Worth: How Rich is DJ Envy Actually in 2022?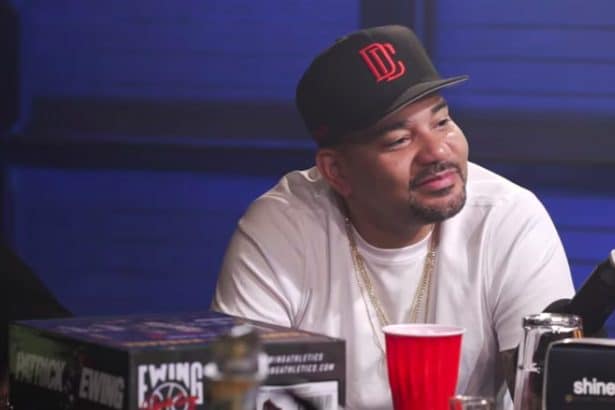 RaaShaun Casey, who is best known as DJ Envy, is a prominent DJ, music producer, radio host, and real estate investor. He is best known for being part of the trio that hosts the radio show called The Breakfast Club which has millions of listeners every week. As of 2022, DJ Envy net worth is estimated to be roughly $8 million.
| | |
| --- | --- |
| Full Name | RaaShaun Casey (DJ Envy) |
| Birth Date | September 3, 1977 |
| Birth Place | Queens, New York City |
| Profession | DJ, Music Producer, Real Estate Investor, Radio Host |
| Relationship Status | Married |
| Net Worth | $8 million |
Early Life
DJ Envy was born RaaShaun Casey on September 3, 1977, in Queens, New York. He went to Hampton University from where he got a degree in Business Management in 1999. Yet, in terms of his music career, the age in which he began to get active in the industry was when he was 17 years old.
DJ Envy Net Worth and Career
His story to fame starts as a gardener. DJ Envy started to work for DJ Clue as his gardener back in 1991. Over time, they developed a friendship as DJ Clue was impressed with his ability to beatbox. DJ Clue would become his mentor and help him learning the skills necessary to make it in the music industry.
DJ Envy had initially adopted the stage name of DJ Shrimp but would later change it to DJ Envy which has stuck with him since then. They started working together and DJ Envy started to get noticed among people more and more as DJ Envy. DJ Clue continued his relationship with DJ Envy by making him part of his record label named Desert Storm.
2003 would be an important and pivotal year in DJ Envy's career as he released his debut album was called The Desert Storm Mixtape: Block Party, Vol 1. Yet, DJ Envy has won many fans over through his involvement with Hot 97. He started by mixing beats and would later host his own show on Sirius XM Radio.
But, The Breakfast Club, which started in late 2010 with Charlamagne Tha God and Angela Yee turned out to be among his biggest successes in his career. They have been running the show for over a decade now and all the three hosts of the show have even been inducted into the Radio Hall of Fame.
Personal Life
DJ Envy is married to Gia Casey. The two met in high school and decided to tie the knot in 2001. Though it has been public that their relationship has had turbulent times, they have still battled through it and stayed together. Today, they have five children which include two sons and three daughters. They even have a podcast together called The Casey Crew.
DJ Envy Net Worth
As of 2022, DJ Envy has been able to accumulate a hefty net worth of $8 million. He earns through his appearances on The Breakfast Club, different Disc Jockey engagements in clubs, along being an active real estate investor. DJ Envy bought a mansion worth $2.2 million in 2006. He made another big buy in 2020 when he bought a mansion in New Jersey for $5.5 million from singer Mary Blige.
DJ Envy News
Funk Flex Rekindles Feud With Charlamagne Tha God & DJ Envy After Cease & Desist  HipHopDXFunk Flex Blasts Charlamagne Tha God For Sexual Assault Allegations  HotNewHipHopView Full Coverage on Google News

Rick Ross And Funk Flex Clown DJ Envy Over Real Estate Fraud Allegations  Yahoo Entertainment

Tyrese Officially Calls For Peace Amid War With DJ Envy  Vibe