DJ Akademiks Net Worth: How Rich is the Rapper Actually?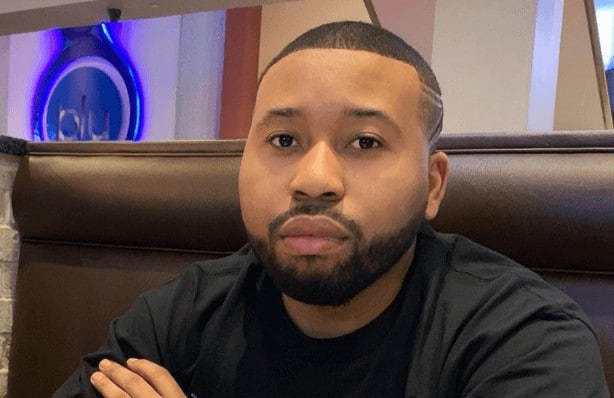 Livingston Allen, better known as DJ Akademiks is a 31 years old Jamaican-born American DJ, rapper, and YouTube personality. He is also popular as The Negotiator and Lil AK. Akademiks is best recognized for publishing satirical commentary on topical social issues. He is also known for reporting recent gossips, stories, and rumors about famous rappers. As of 2022, DJ Akademiks net worth is estimated to be around $5 million.
| | |
| --- | --- |
| Full Name | Livingston Allen |
| Birth Date | May 17, 1991 |
| Birth Place | Jamaica |
| Profession | DJ, rapper, YouTube star |
| Relationship Status | Single |
| Net Worth | $5 million |
Early life
DJ Akademiks was born Livingston Allen on the 17th of May 1991 in St. Catherine, Jamaica. He shifted to New York, United States when he was 10 years old. There is no information available on his parents. For his study, he joined Rutgers University in New Jersey and came up with a graduate degree in Biomathematics. Later, he earned his Master's degree in Math Finance.
DJ Akademiks Net Worth & Career
Akademiks started off his career as a DJ. He had initially performed as a DJ for his college's radio station. Then, he made his reputation popular as a DJ by performing at local events, and barbecues parties. While studying in college, he launched his hip-hop blog titled "Late Night Creep". His blog focused on the latest hip-hop news and gossips.
In October 2012, he started his YouTube channel featuring satirical news stories and social commentary. At that time, he was able to get over 328K subscribers and more than 135 million views. His most-watched video was titled "Suge Knight Faints After Bail", which was viewed by over 11 million views. On July 11, 2015, he launched his main YouTube channel. To date, his YouTube channel has over 2.41 million subscribers and 1.1 billion views.
In 2017, he conducted an interview with the rapper, 6ix9ine on the sexual misconduct charges. His interview has garnered over 4.7 million views. Akademiks has also covered famous other celebrities in his channels such as Gucci mane, The Game, Charlamagne Tha God, Stitches, and Kodak Black. He is also known for hosting the show called "Everyday Struggle" along with Nadeska and Wayno.
Akademiks is likewise known for his rap songs. He performs his rap songs under the moniker, Lil AK. In April 2018, he released his first song titled "Blues Clues". As of now, the music video of the song has received over 2.8 million views. Likewise, in May 2018, he dropped a song titled "Triggers". Just three months after that, he came up with the remixed version of Lil Blurry's song "Now I Made It".
DJ Akademics is recently in the news for his new podcast "8/3 Akademiks". He dropped a short clip of the first episode of the podcast on July 30, 2021. where he invited the guests 6ix9ine and Wack 100. In July, Wack 100 requested a sit-down with 6ix9ine, which he fulfilled his wish by appearing on the Akademiks podcast. The three-hour-long podcast is scheduled to drop on August 3.
DJ Akademiks Personal Life
DJ Akademiks is presently single. He was previously dating a Dominican Republican model, Angelica Ggx. The pair separated in 2018. His ex-girlfriend made a strong allegation to him that he has cheated on her, and he was abusive during their relationship. She further added that he is a womanizer who would seduce women by getting them drunk.
DJ Akademiks Net Worth
As of 2022, DJ Akademiks' personal wealth is estimated to be around $5 million. He must have earned the hefty figure from running podcasts on his YouTube channel. In a year, he earns an estimated revenue of around $220,000 from his YouTube videos.
DJ Akademiks News
Josh Giddey branded 'creepy' and slammed by DJ Akademiks as Oklahoma City Thunder player is under investigatio  Daily Mail

Diddy Called Out By Akademiks Over 'Staged' Photos Amid Cassie Lawsuit Drama  HipHopDX

DJ Akademiks Trolls Yung Miami for Seeming to Be Silent About Diddy Rape and Abuse Allegations  XXLMAG.COM