Dell Curry Net Worth: How Rich is the Retired NBA Player Actually?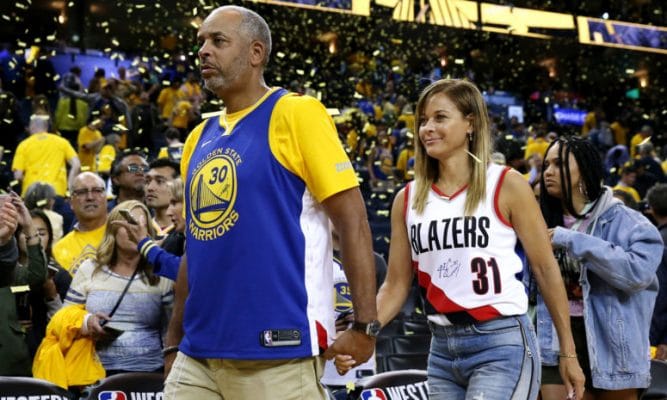 Warden Stephen Curry, better known as Dell Curry is an American retired professional basketball player. He is best known for playing basketball professionally in the National Basketball Association (NBA). Curry retired in 2002 becoming Charlotte Hornet's all-time leader in points and 3 point field goals made. As of 2022, Dell Curry net worth is estimated to be around $10 million.
| | |
| --- | --- |
| Full Name | Dell Curry |
| Birth Date | June 25, 1964 |
| Birth Place | Harrisonburg, Virginia, U. S. |
| Profession | Retired Basketball Player |
| Wife | Sonya Curry |
| Net Worth | $10 million |
Early life
Dell Curry was born Wardell Stephen Curry on the 25th of June, 1964 in Harrisonburg, Virginia, United States. He spent his childhood days growing up in Grottoes. Curry used to play basketball while studying in high school. He was a part of the basketball team of Fort Defiance.
Curry used to practice basketball shooting at his coach's barn. He was the best player in high school, who became the all-time leading scorer in the school's history. In 1982, he was named a McDonald's All-American. Curry was also an excellent baseball player. In fact, he has won the state championships in both basketball and baseball.
As a baseball player, he has played along with the Texas Rangers. He was picked up by the team in the 1982 Major League Baseball draft. Curry has studied at Virginia Tech University, and there, he played as a starter for four years. He showed his amazing basketball skills with The Hokies in 1983, and 1984, while competing in the National Invitation Tournament (NIT).
The basketball team finished at third place in 1984, and the team was qualified for the NCAA tournament for two years in 1985 and 1986. However, they were not able to get through the first round in both years. Though Curry excelled as a single player, and he was named the player of the year in the Metro Conference.
Curry had two options, either he would choose baseball or he would play basketball. In the end, he selected basketball, even though he was picked up by the baseball team, Baltimore Orioles in the 1985 MLB draft. He finished his Virginia Tech career as being the second all-time leading points scorer. In 1996, Curry was inducted into the Virginia Tech Sports Hall of Fame.
Dell Curry Net Worth & Career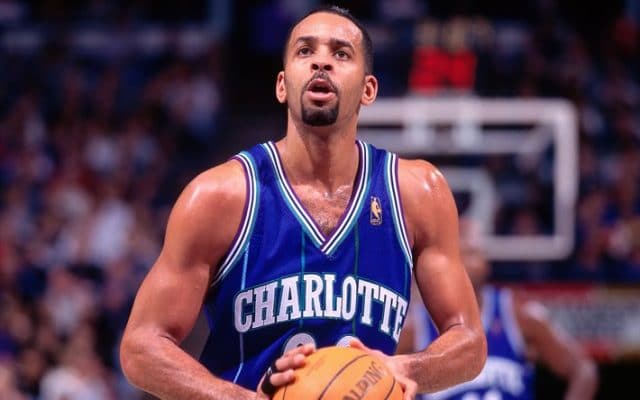 Dell was picked up in the 1986 NBA draft by the Utah Jazz. With Utah Jazz, he played for one season, and in 1987, he was traded to the Cleveland Cavaliers. In the 1988-89 season, he was selected by the Charlotte Hornets, and with Charlotte, he spent 10 seasons.
Curry was departed from Charlotte in 1998, after being the all-time statistical leader in points, 3 point field goals, and 3 point field goal percentage. Dell then was signed to Milwaukee Bucks, and with the team, he played for one season. Then, he became associated with the Toronto Raptors. He played his final three seasons in NBA with the Raptors. In his entire NBA career, he made an average of 11.7 points, 1.8 assists, and 2.4 rebounds.
Dell began working as a commentator in 2009 for the Charlotte Bobcats. Before that, he was named an assistant coach for Charlotte Bobcats in 2007. Though, he stepped down as an assistant coach just before the season starts to attend his son's basketball games. He is currently working as a color commentator on Charlotte Hornets TV broadcasts along with Eric Collins.
Dell Curry Personal Life
Dell Curry is married to his college sweetheart, Sonya Adams. He tied the knot with Sonya in 1988. Curry shares 3 kids with Sonya; two sons, Stephen and Seth, and a daughter, Sydel. His two sons, Stephen and Seth are also basketball players. Likewise, his daughter Sydel has played volleyball at Elon University.
Curry is reportedly ending his 33 years of marriage with his wife Sonya. The pair confirmed the news of separation on August 23, 2021, while talking to PEOPLE. As per sources, the pair have been living separately for a long time, and Sonya filed for divorce in North Carolina in June.
Dell made a claim that Sonya cheated on him and is now dating former New England Patriots tight end Steven Johnson. He also stated in a court document that Sonya is living with Johnson in Tennessee. On the other hand, Sonya claims to be living alone.
Dell Curry Net Worth
As of 2022, Dell Curry's personal wealth is estimated to be around $10 million. He has earned a big amount from his basketball career. Curry is also involved in charity work. Along with his wife Sonya, he has founded the Christian Montessori School of Lake Norman in 1995. Likewise, he has founded a charitable foundation named the Dell Curry Foundation in 1998.
Dell Curry News
Dell Curry: It's a 'longshot' Seth Curry joins Warriors  NBC Sports Bay Area

Dell Curry: It's a 'longshot' Seth Curry joins Warriors  NBC Sports Bay Area

How long can Warriors' Steph Curry stay elite? His father believes it'll be 'several more years'  The Mercury NewsDell Curry supports idea of Steph, Seth teaming up on Warriors  NBC Sports Bay […]